We all know that Christmas is the best way to reconnect with family and friends. If you want to celebrate Christmas, then the perfect thing that you can do is send good vibes and spread happiness on the Christmas holidays. By sending Christmas quotes about the family, you can easily forward your feelings and explain your greetings and reconnect with them. Basically, Christmas provides you with the opportunity to rebuild your relationship with your family and friends.
The primary meaning of Christmas is care, love, and giving respect and every relationship needs all these things. It is a fact that we have various traditions, occasions, and many games that we play with our friends and family members. And all these occasions have some rules and regulations.
In this article, you will find the best Christmas quotes for your loved ones like families and friends. We have collected the best quotes like loving, caring, inspirational, and many other Christmas quotes related to relatives and friends. With the help of these quotes, you can easily show your love to your family and friends and also to special people.
So read the complete article to know about the best Christmas quotes, all are given below. I hope you will definitely love all the quotes and greetings. If you have any queries or want to ask something related to the Christmas quotes then ask us with the help of the comment section.
Christmas quotes about family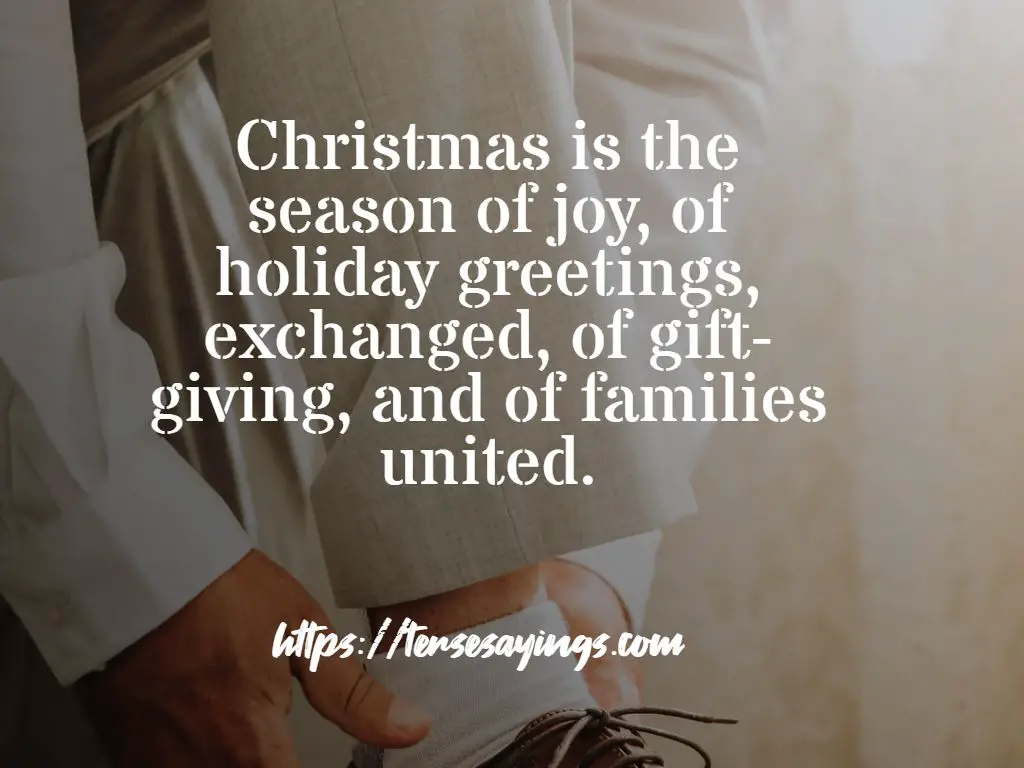 Christmas is the season of joy, of holiday greetings, exchanged, of gift-giving, and of families united.
Christmas is a holiday that we celebrate not as individuals nor as a nation, but as a human family.
From home to home, and heart to heart, from one place to another. The warmth and joy of Christmas bring us closer to each other.
Christmas is all about family, eating, drinking, and making merry.

You must read: 30+ Christmas quotes hope
Christmas is the day that holds all time together.
Mankind is a great, immense family. This is proved by what we feel in our hearts at Christmas.
The best of all gifts around any Christmas tree: the presence of a happy family all wrapped up in each other.
Christmas is, of course, the time to be home, in heart as well as body.
At Christmas, all roads lead home.
Christmas quotes short about family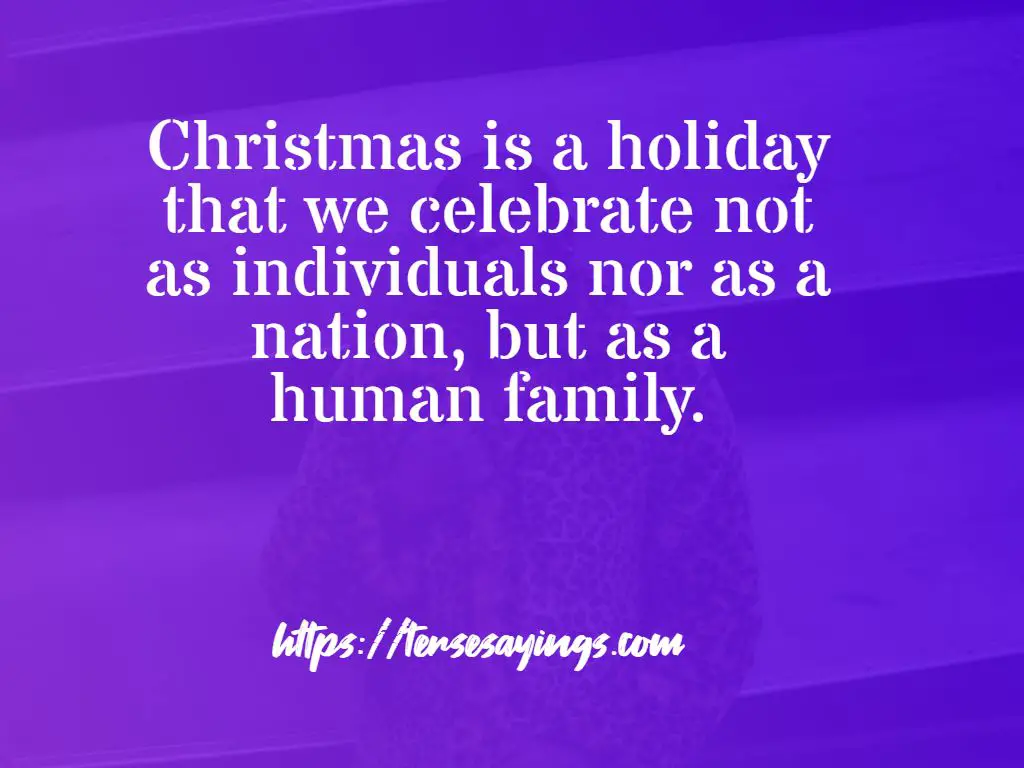 Christmas is love come down to earth, a gift of infinite worth.
Christmas is a feeling true friends share with laughter and love to show that they care.
The celebration of Christmas remains strong in the heart of those who believe.
Christmas was all about God's gift to man, and His peace, as well as ours.
You may also like this: 40+ Best Christmas quotes couples
Christmas doesn't come from a store, maybe Christmas perhaps means a little bit more.
Gifts of time and love are surely the basic ingredients of a truly merry Christmas.
At Christmas play and make good cheer, For Christmas comes but once a year!
The holy magic that filled that lonely stable so long ago still fills the air of Christmas today.
Christmas is more than just presents, it's love and harmony.
Christmas is not as much about opening our presents as opening our hearts.
Funny Christmas quotes about Friends
Christmas: the only time of year you can sit in front of a dead tree eating candy out of socks.
Christmas is a time when everybody wants his past forgotten and his present remembered.
One of the most glorious messes in the world is the mess created in the living room on Christmas day. Don't clean it up too quickly.
Read more: Christmas quotes
Never worry about the size of your Christmas tree. In the eyes of children, they are all 30 feet tall.
Let's be naughty and save Santa the trip.
Santa Claus has the right idea – visit people only once a year.
Nothing's as mean as giving a little child something useful for Christmas.
Do give books – religious or otherwise – for Christmas. They're never fattening, seldom sinful, and permanently personal.
A lovely thing about Christmas is that it's compulsory, like a thunderstorm, and we all go through it together.
I'm dreaming of a white Christmas. But if the white runs out I'll drink the red.
Famous Christmas quotes about family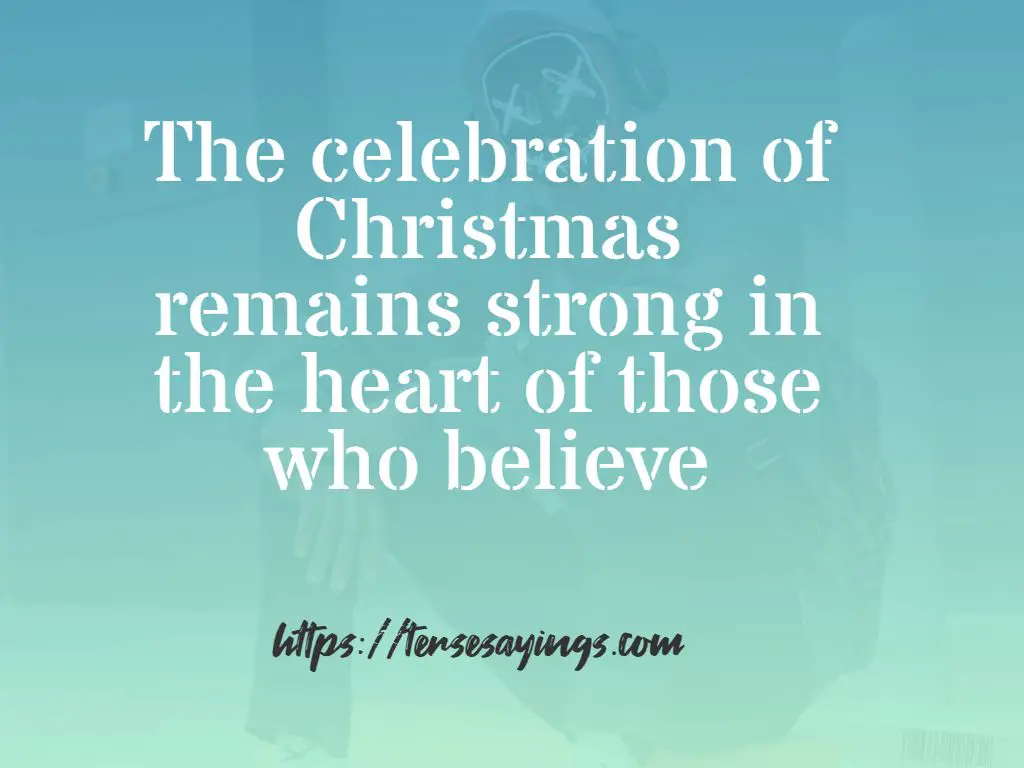 The best way to see Christmas is through the eyes of a child.
At Christmas, all roads lead home to family, friends, loved ones.
It's not what is under the Christmas tree that matters, it is my family and loved ones gathered around it that counts.
Christmas isn't about candy canes, or twinkling Christmas lights, it's about the hearts that we touch, and the care that we show.

You may like: 30+ Christmas Quotes Husband
I think as you grow older your Christmas list gets shorter, because the things you want can't be brought.
I used to think being a kid on Christmas was the best thing ever. Turns out being a parent on Christmas is.
Christmas is a time when you get homesick – even when you are home.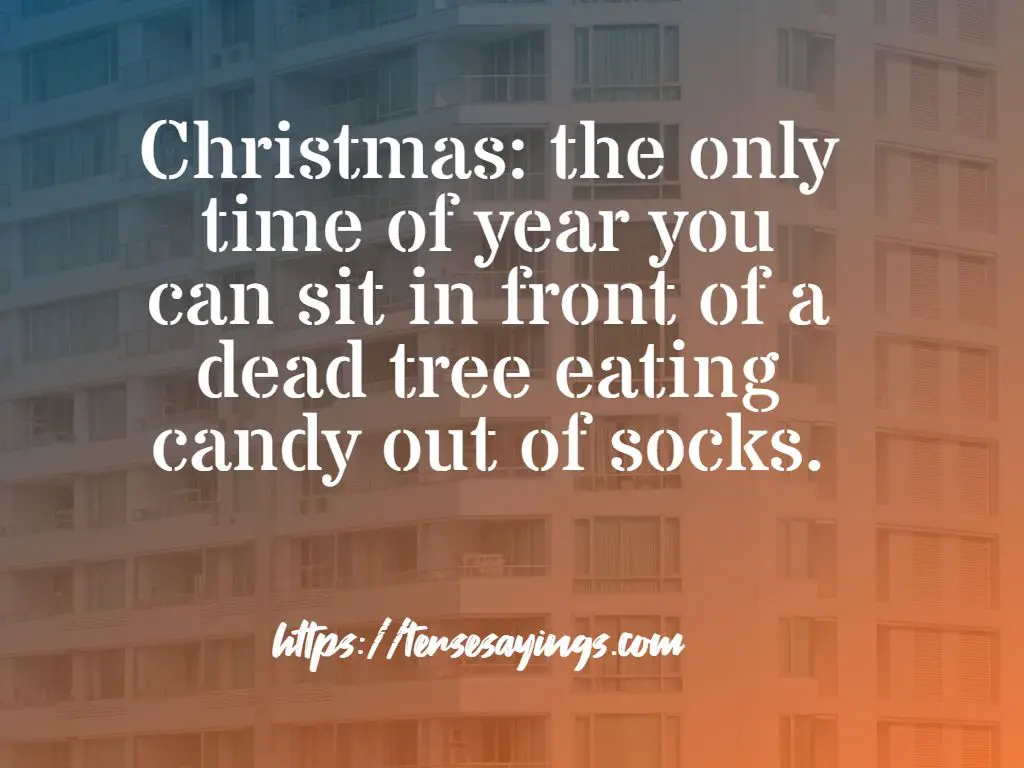 Love is what's in the room with you at Christmas if you stop opening presents and listen.
Christmas is all about love, family and children. It doesn't matter what we eat or what presents we get as long as the holidays are spent with loved ones.
The best gift that one could wish for underneath the Christmas tree, is the presence of a happy family all wrapped up in each other.

Don't forget to read: 50+ Best Christmas Quotes God & Religion