Christmas time is the most important time of the whole year and also comes when the events are at the end stage. you can use Christmas quotes books to write the best Christmas messages to your loved ones.  At the time of Christmas, everyone is thinking about the present and the next year.
This refers to how the current year has gone and what elements will be necessary in the following year in order to live a better life. Christmas serves as a reminder of joy and happiness as well as the value of sharing love and being kind to others.This is the festival that is the state of mind and it is all about giving, spreading love, and hope, and making others happy, so that's why we have collected the best Christmas quotes that are written by different writers. From those writers who catch the beauty and spirit of the Christmas festival. So, you have to open your mind, soul, and heart to spread love and happiness at the time of Christmas.
In our opinion, books and Christmas should be friends of each other. However, do you know when it's most appropriate to share famous authors' Christmas quotes? If you don't know about this and also don't have quotes then let me explain it to you.
At the time of Christmas, everyone decorates their homes, makes dinners for family and friends gathering, kids listen to the different stories about Santa, and everyone wishes merry Christmas to their loved ones with the help of Christmas cards, messages, and emails.
So, you can use Christmas quotes books to write the best Christmas messages to your loved ones. You have come to the right site if you're looking for Christmas quotes from well-known artists. In this article, you will best Christmas quotes.
You May Also Read: Best 100 +The Nightmare Before Christmas Quotes From Tim Burton
Christmas Quotes Books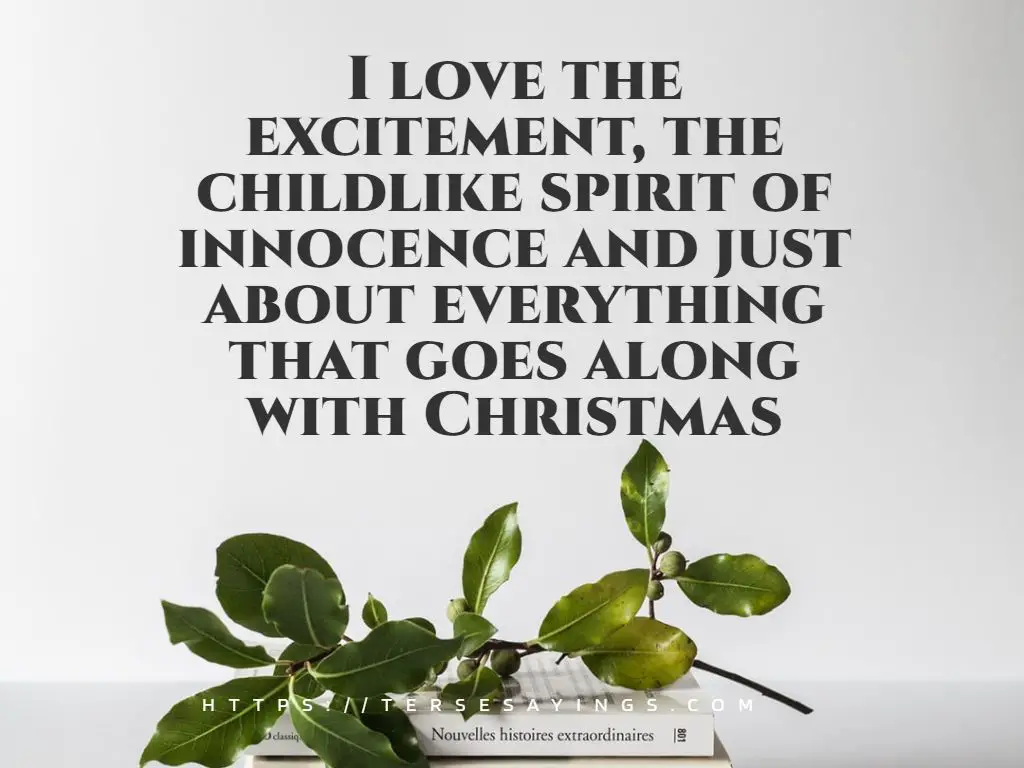 Christmas doesn't come from a store, maybe Christmas perhaps means a little bit more.
One can never have enough socks. Another Christmas has come and gone and I didn't get a single pair. People will insist on giving me books.
Pray, dear madam, another glass; it is Christmas time, it will do you no harm.
Christmas day is the children's, but the holidays are youth's dancing-time.
At Christmas I no more desire a rose / Than wish a snow in May's new-fangled shows
A lovely thing about Christmas is that it's compulsory, like a thunderstorm, and we all go through it together.
Always winter but never Christmas.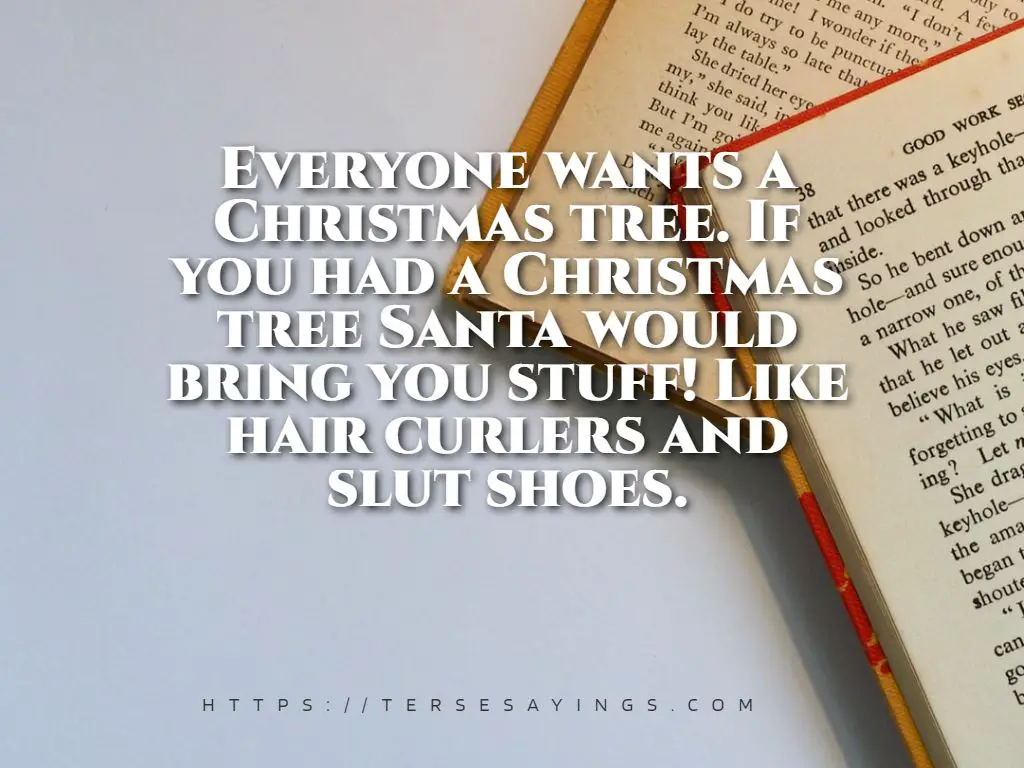 Everyone wants a Christmas tree. If you had a Christmas tree Santa would bring you stuff! Like hair curlers and s**t shoes.
What kind of Christmas present would Jesus ask Santa for?
Christmas is built upon a beautiful and intentional paradox; that the birth of the homeless should be celebrated in every home.
Read more: 45+ Best Christmas quotes gift giving
It was the beginning of the greatest Christmas ever. Little food. No presents. But there was a snowman in their basement.
It struck him that how you spent Christmas was a message to the world about where you were in life.
To perceive Christmas through its wrapping becomes more difficult with every year.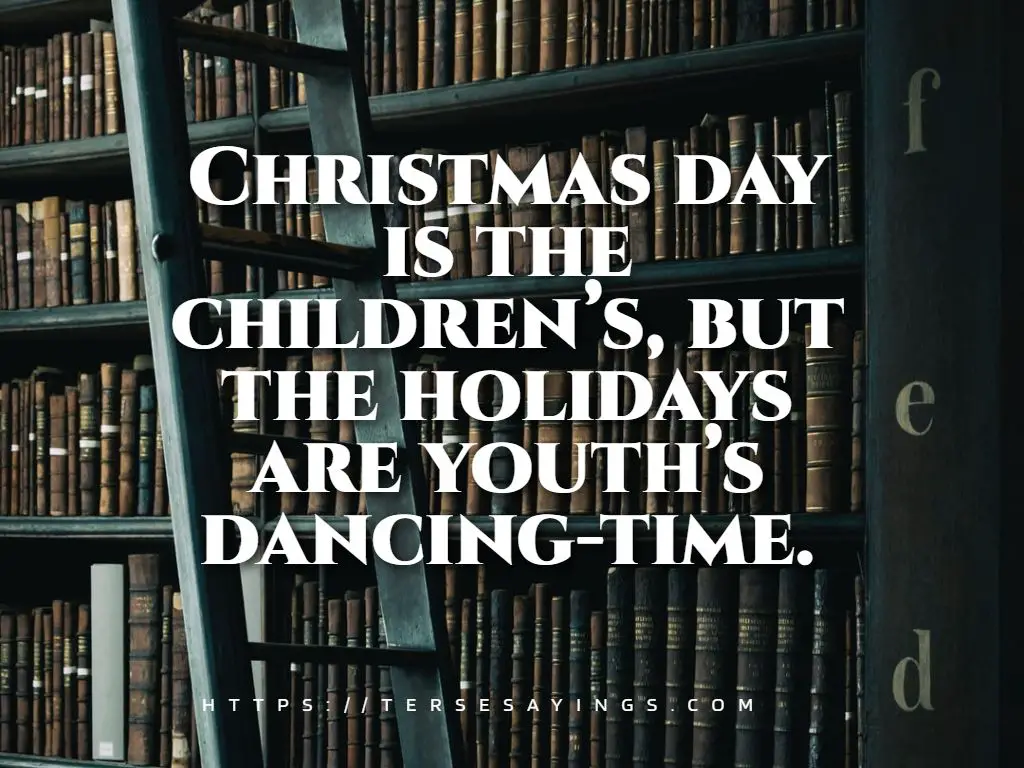 The real Santa Claus is at the mall.
Fine old Christmas, with the snowy hair and ruddy face, had done his duty that year in the noblest fashion, and had set off his rich gifts of warmth and color with all the heightening contrast of frost and snow.
I don't want Christmas season to end, because it's the only time I can legitimately indulge in on particular addiction: glitter.
Miracles happen on Christmas, Pat. Everybody knows that shit.
Christmas is like candy; it slowly melts in your mouth sweetening every taste bud, making you wish it could last forever.
I will honor Christmas in my heart, and try to keep it all the year.
Christmas Brainy Quotes
I love the excitement, the childlike spirit of innocence and just about everything that goes along with Christmas.
If you haven't got any charity in your heart, you have the worst kind of heart trouble.

T'was the night before Christmas, when all through the house, not a creature was stirring, not even a mouse.
Don't let the past steal your present. This is the message of Christmas: We are never alone.
Expectancy is the atmosphere for miracles.
There is no better time than now, this very Christmas season, for all of us to rededicate ourselves to the principles taught by Jesus the Christ. It is the time to love the Lord, our God, with all our heart – and our neighbors as ourselves.
Let's be naughty and save Santa the trip.
You may like this also: 35+ Best Christmas quotes girlfriend
For it is in giving that we receive.
And know that I am with you always; yes, to the end of time.
One of the most glorious messes in the world is the mess created in the living room on Christmas day. Don't clean it up too quickly.
I eat everything I want on Christmas day. I really don't watch what I eat. It's not like you have Christmas every day!
I remember my first Christmas with Leeds, training Christmas Day. I wasn't old enough to drive yet – so I had to get picked up and taken in!