Here we bring some new year grateful quotes for you to maintain your happiness with your beloved ones. From here you will find grateful quotes which will make your heart smile. You can also send these quotes to your friends and family through social media and make them happy too.
The new year is not too far. Everyone is busy in their preparation for the new year. People were very excited about the event. The new year brings happiness and prosperity. Years changed but our relationship did not change with our beloved friends and family. It signifies the beginning of a year according to the Gregorian calendar (which contains 12 months and January 1st is counted as the first day of a new year).
We eagerly anticipate New Year's Eve because it represents an exhilarating chance for a new beginning and a fresh start each year. Regardless of your objectives for the year or the number of resolutions, you want to keep in 2023, the beginning of a new year is a significant event.
People start planning new year resolutions and preparation ahead of one month. like other events brings happiness in the life of many people across the globe. Everyone prays for their owners and their beloved ones, happiness, and health in the coming year.  You may also like: 50+ New year quotes goals
Best New Year Grateful Quotes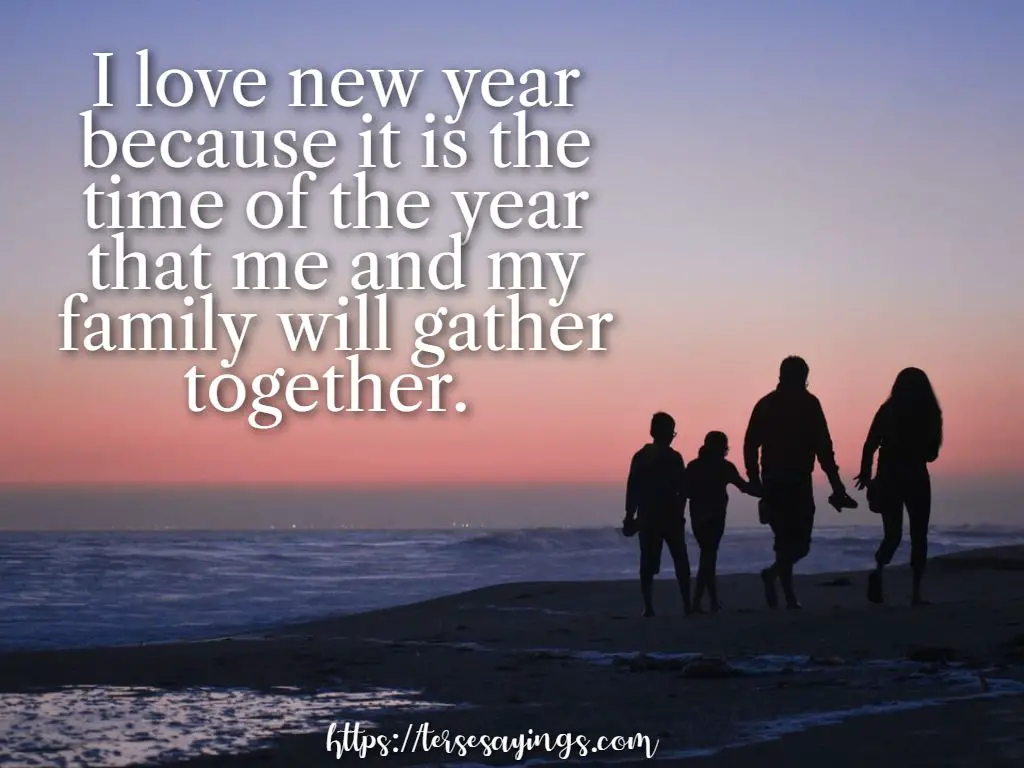 Let us learn to be more thankful this year. Remember that the new year is a reminder of how God loves us so much. Let us thank God for all the blessings and for all the things that He has done for us. Also, pray for guidance and protection for the whole year. Happy lovely year.
I am excited for the new year and for all the things that are yet to come in our lives. I am thankful for my past year's experiences and I hope to make myself a better person this year. Happy new year to all of us.
This year, I hope to be more productive in my career and be a good example to my fellow workers. May the Lord grant the desire of my heart this year as well as yours.
 please visit: 100+ New Year quotes for you
No matter how many years we've been together, you will always be a best friend to me. Thank you for all the memories that we've shared. Have a prosperous new year ahead!
Happy new year to you! I wish more adventures and a lifetime friendship with you. Let's welcome this year with open arms and let's create more funny moments together.
Learn to focus on how to make things better this year. Don't let your past failure defines who you are today. Start this year with a cheerful heart and make every moment count. Happy New Year Eve!
I love the new year because it is the time of the year that I and my family will gather together. I hope you and your family are as happy as we are today.
This year, I decided to let go of the things that hurt me and forgive those who caused me pain. I will live this year with no hate in my heart. I will also pray for those who have a hard time forgiving that someday they will find the peace in their heart to forgive. I wish everyone a happy new year.
The new year will never be this special if it is not because of you. Thank you for giving me another reason to celebrate this fresh start with a grateful heart
I am excited for you to meet new friends this year. That means new adventures and memories to create. I hope they will bring you extra happiness in life. Have a wonderful new year to you, my son.
Sending you plentiful wishes this new year. All I wanted in life is to give you the things that will make you happy. Stay kind and gorgeous. I love you with all my heart.
Have time to evaluate yourself for the past year and plan how you can be a better person for the coming year. Wishing you a blessed new year and may the Lord grant you good health and success in life.
It is your chance to change what needs to be changed in your life. God wants us to follow not our plans but His plans for us. Always praying for you and your family.
So you wrote a new year's resolution again. I am sure it was exactly the same thing you wrote last year. Just kidding. I hope you fulfill all your dreams. Wishing you all the best this new year.
Have a wonderful and prosperous new year too. Sending you hugs and kisses from all of us. We miss you here and we wish to celebrate the next new year with you.
Famous New Year Gratitude Quotes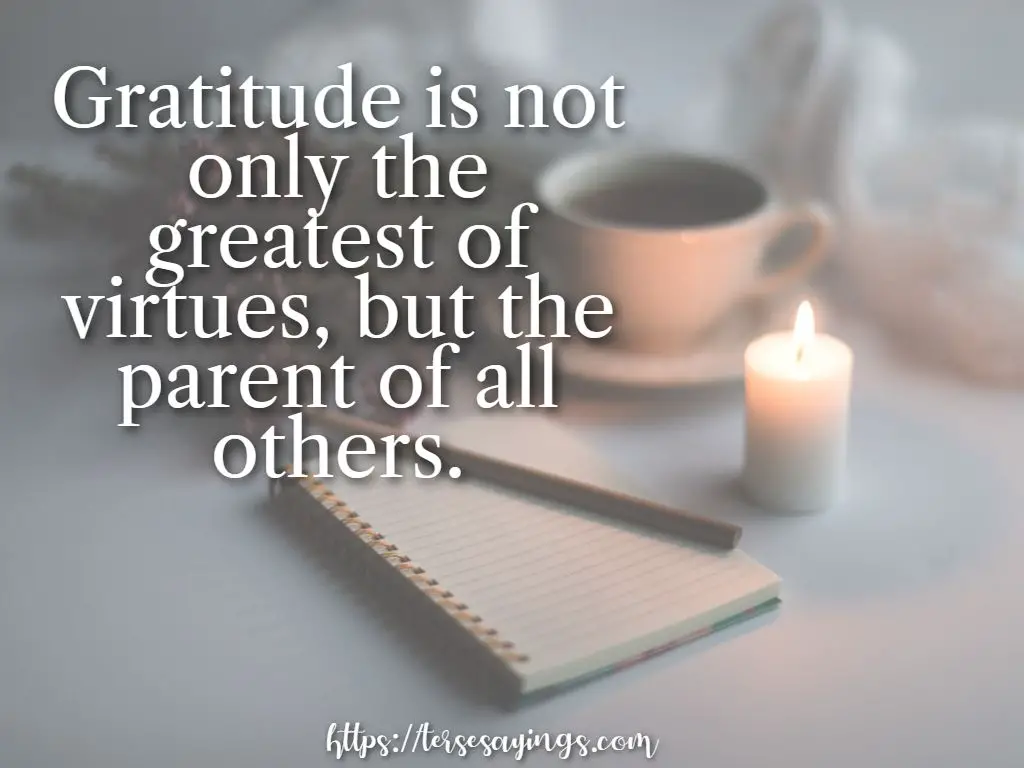 Things over the past year Steven M. Hitchcock, God Is Visible Every Day.
The freshness of the new year, its new enthusiasm; Its wishes, colors, and desires are all new; Promises and determination are new, with a definition of their own, The new year brings a new determination to keep one's resolutions. Amitabh Bachchan, Soul Curry for You and me.
The ending of the year is also a time when serious people want real changes in their lives. Change offers a fresh new start, a new beginning, and rightly so.
The New Year symbolizes the ending of one year and the beginning of yet another. We celebrate this event, yet it is only a moment in time, like any other day. But it is also considered a time when new beginnings can happen. Be determined to have a Happy New Year!
A new year is more like closing an old chapter of life and beginning the new one. I wish this new year bestow all the mirth and opulence on you. A very lively Happy New Year!
Nothing is old and nothing is new, it's only a matter of point of view. Life changes when you change your attitude towards life. I wish you a very amazing new year!
Always be happy. Always be yourself. Always keep learning. So be ready in 2022.
The ultimate aim of education in life is to take action at the right time.
As the new year is approaching, you must seek inspiration and develop the habit of perspiration to achieve big goals in the new year!
Darling, Before the New year Sun in the sky, Thou and I, Like clouds on airy Bed we lie.
Welcome this new year 2022 with utmost zing and peppiness. Throwdown the baggage of the past and load the vibrant hopes of the future!
visit: 35+ Best Christmas quotes books
This new year, I will love more and expect less. This new year I will let go more and get hurt less. This new year, I will live more and plan less. Oh, wait.
The beginning of good things is always the hardest. May this Happy New Year provide you with ample energy and willingness to accomplish everything you want in life!
Trust your abilities, have faith in God, love your close ones, and develop a sense of gratitude towards life. Start the new year 2022 on a wonderful note.
The future is conquered by those who believe in themselves and the beauty of their dreams. I wish you a Happy New Year and a mammoth amount of happiness!
New Year Thank You Quotes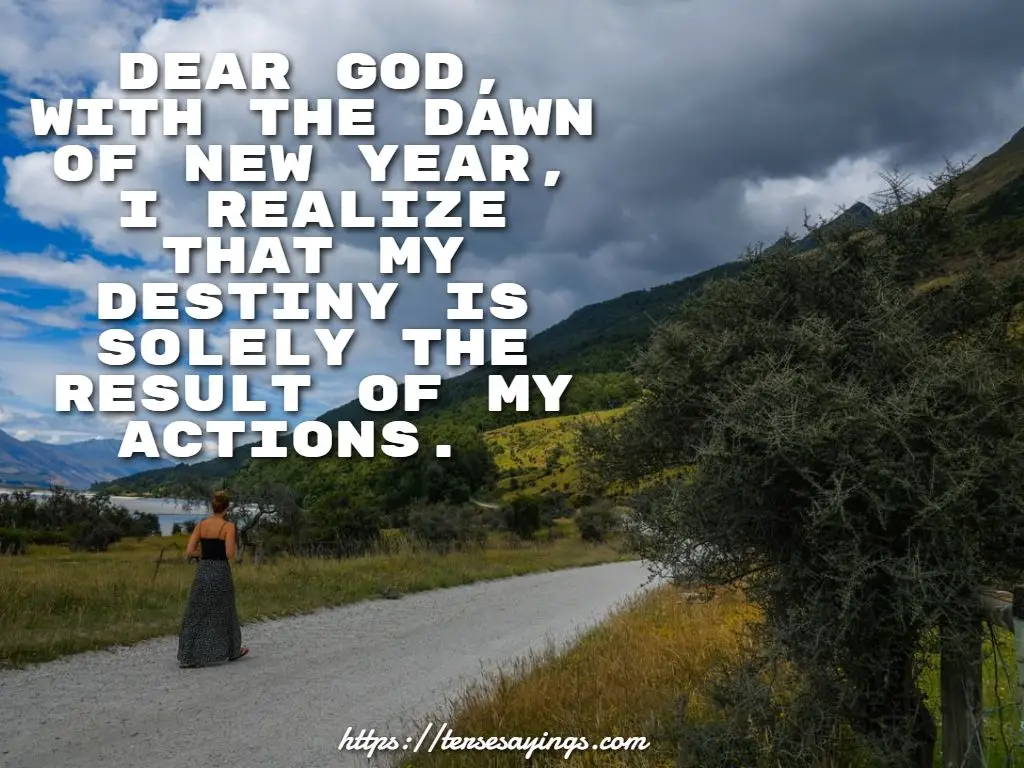 Petals of opportunity will waste, wilt and rot. If you don't dare to pluck them fearing they might love you not.
Thanks a lot for the beautiful New Year wishes… It really makes me feel special to know that you thought of me on this important yet busy day… I am truly blessed to have a friend like you who always keeps in touch…. Wishing you a wonderful New Year my dear.
Thanks for your warm new year wishes for the chilled new year season.
Dear God, With the dawn of New Year, I realize that my destiny is solely the result of my actions. I hereby, thank you and unconditionally accept my fate as has been planned by You. I ask for forgiveness for my past mistakes, and beg for the courage to seek the path of righteousness! I Just want to say 'Thank You My Almighty God' Happy New Year 2022.
It was good to receive your New Year wishes. I read them as I was doing the dishes. The memories they stirred were happy ones. Then I made some scones and thought about the summers we spent, just being friends. Thank you for remembering me in this New Year.
It was such a welcome but unexpected surprise to receive such a fantastic holiday gift this year. Thank you for keeping me in your thoughts and for being so generous and loving.
Darling, I wish to take this opportunity to thank you for what you have done for me that whole year. Happy new year.
I was really happy and surprised to receive your New Year wishes…. It truly made my day reading your sweet message… It took me back in those beautiful memories that we shared in our childhood days… With lots of love, wishing you a very Happy New Year my friend.
please check: 90+ New Year quotes best
I am sending you thank you reply to the new year wishes. Because My New Year Resolution is to say thanks to all the people who will make me Happy in the new year.
When I saw your message in my inbox, a trail of thoughts ran in my head…. Years of friendship and moments of happiness together… Thanks for remembering to wish me my dear… You have really given me the sweetest gift… Wishing you a warm and Happy New Year.
Thank you for sending best wishes for New Year. May your New Year be relaxing. Enjoy the present, feel secure in yourself.
Before this year 2023 comes to a close, I would like to thank God for stitching some beautiful people like you into the fabric of my life. Happy New year 2022 to All.
Many thanks for your new year's wishes. Hope this year brings a lot of reasons to give u and your family a lot of joy, success, and good health. HAPPY NEW YEAR 2023.
Thank You. You have truly been a gift in my life. I don't know how I could ever thank you for all that you do. Happy New Year!
Thanks for inspiring me for a better new year Resolution with your new year wishes.
Happy New Year Grateful Quotes 2023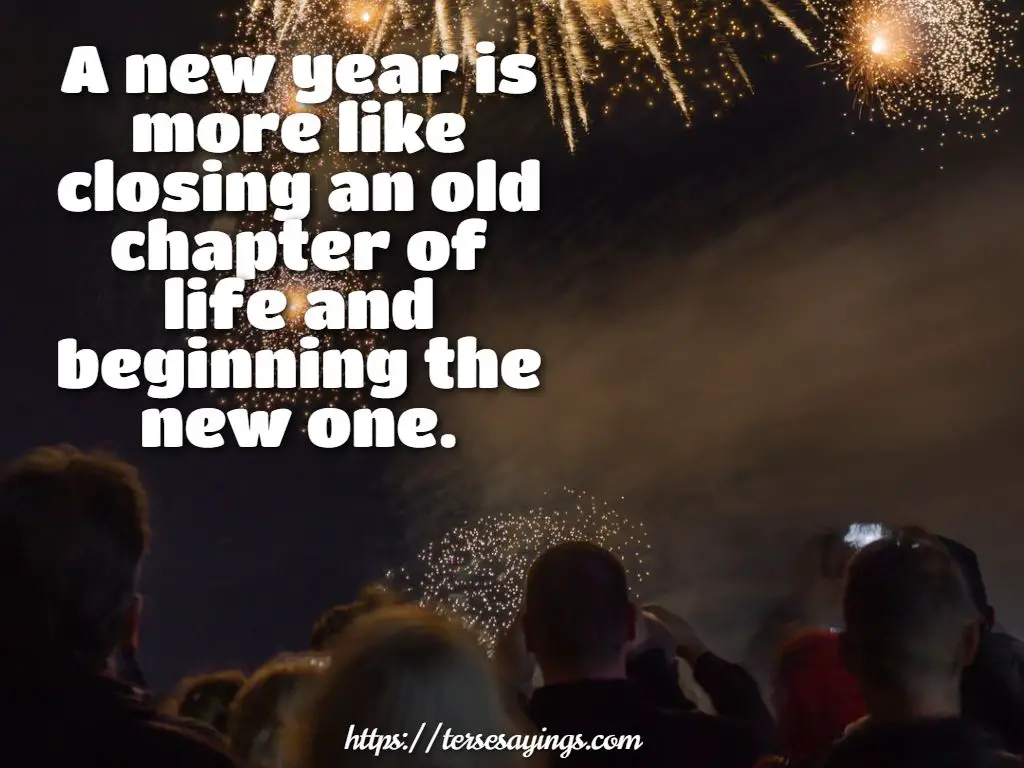 As we express our gratitude, we must never forget that the highest appreciation is not to utter words but to live by them.
You cannot do kindness too soon because you never know how soon it will be too late.
Never let the things you want make you forget the things you have.
The real gift of gratitude is that the more grateful you are, the more present you become.
A moment of gratitude makes a difference in your attitude.
When we focus on our gratitude, the tide of disappointment goes out and the tide of love rushes in.
Gratitude is not only the greatest of virtues but the parent of all others.
It is not joy that makes us grateful; it is gratitude that makes us joyful.
Gratitude can transform common days into thanksgiving, turn routine jobs into joy, and change ordinary opportunities into blessings.
Develop an attitude of gratitude and give thanks for everything that happens to you, knowing that every step forward is a step toward achieving something bigger and better than your current situation.
Showing gratitude is one of the simplest yet most powerful things humans can do for each other.
Make it a habit to tell people to thank you. To express your appreciation, sincerely and without the expectation of anything in return. Truly appreciate those around you, and you'll soon find many others around you. Truly appreciate life and you'll find that you have more of it.
Appreciation is a wonderful thing. It makes what is excellent in others belong to us as well.
please visit: 60+ new year wishes everyone
Let us be grateful to the people who make us happy; they are the charming gardeners who make our souls blossom.
Appreciation can make a day, even change a life. Your willingness to put it all into words is all that is necessary.