Due to their strength, bravery, and excellence in all they do, women are warriors. In the face of difficulty, they never give up, and they always stand up for what they believe in. All women should strive to be like warriors in every way. They are strong, independent, and dependable. They have a clear goal in mind and are tenacious in pursuing it. We have included some incredible short warrior woman quotes in this post, most of which have visuals attached for social media sharing.
The strength, physical stamina, and other attributes of women are frequently underestimated. In the face of the fact that males have their own unique abilities, women are sometimes disregarded due to their little stature and the absurd belief that they are more delicate. These Strong woman quotes will show that such a claim is untrue and that women are more capable than is typically believed. You must read this article: The Best 50+ Warrior Woman Quotes to Help Them Develop Confidence Themselves.
Short Warrior Women Quotes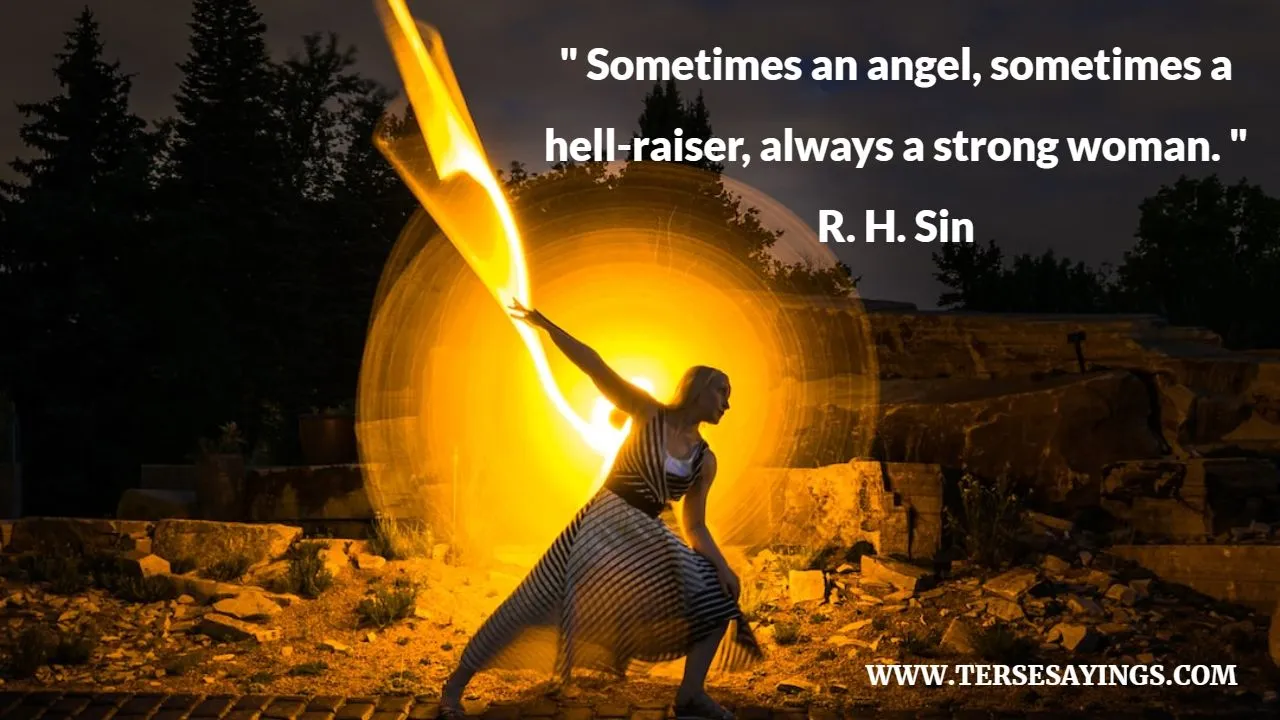 Pain shapes a woman into a warrior. – R. H. Sin
And now, born from the ashes, she's a warrior in bloodies black. – Amie Kaufman
She overcame everything that was meant to destroy her. – Sylvester McNutt III
She's proof that you can walk through hell and still be an angel. – R. H. Sin
Sometimes an angel, sometimes a hell-raiser, always a strong woman. – R. H. Sin
The true warrior isn't immune to fear. She fights in spite of it. – Francesca Lia Block
She never cared for the crown. She preferred a sword. R H Sin
Within every woman exists a warrior. Really. -Jessica Bennet

Click here to read: Most Popular 50+ Warrior Woman Quotes Images
Alone, by herself, she built the kingdom that she wanted. – R. H. Sin
There is no limit to what we, as women, can accomplish. – Michelle Obama
We have to be smart and fight like warriors. – Kamala Harris
Strong women fight with grace in their voices and love in their souls. – Han Elaine
Women are taking control of their own lives and destiny. – Oprah Winfrey
There's nothing a man can do, that I can't do better and in heels. – Ginger Rogers
It's hard not to be a fighter when you're constantly under siege. – Cassandra Duffy
Warrior Woman Quotes Images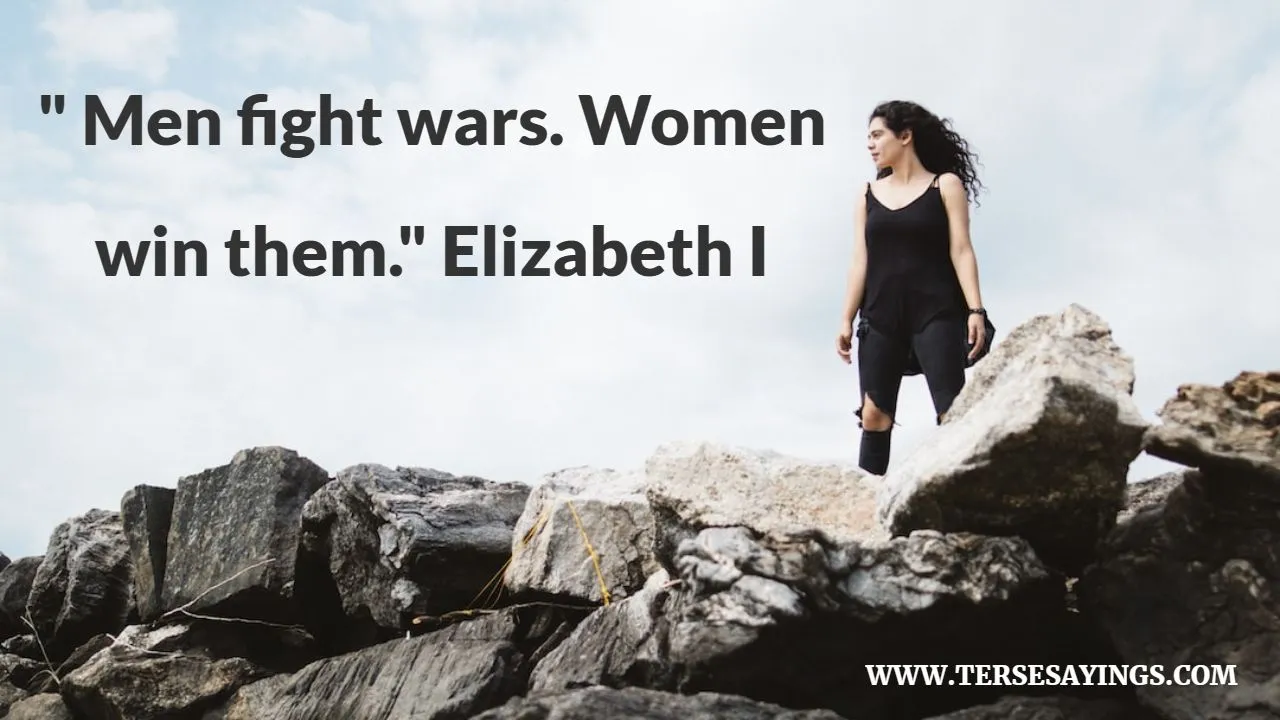 Man goes to battle, Woman wage war. – The White Queen
Let's be clear, I'm a strong woman. – Bethenny Frankel
Men fight wars. Women win them. Elizabeth I
I'm not a humanitarian, I'm a hell-raiser. Mother Jones
Sometimes women have to take over. Like in the war. Polly Gray
Pain shapes a woman into a warrior. R. H. Sin
Half woman, half warrior. Delicate and strong. R.H. Sin

You may like this: Best 100+ Warrior Quotes to Keep Fighting
I'm an all-powerful amazon warrior, not just some sniveling girl. Ani Difranco
I don't need protection. I am not the girl you save. Olivia Pope
She is a queen. Her soul is royalty. Adrian Michael
Her soul is fierce, her heart is brave, and her mind is strong. R H Sin
She wasn't looking for a knight. She was looking for a sword. Atticus
She wore her scars as her best attire. A stunning dress made of hellfire. – Daniel Saint
Each time a woman stands up for herself, she stands up for all women. – Maya Angelou
She never seemed shattered; to me, she was a breathtaking mosaic of the battles she's won. – Matt Baker
Strong Women Quotes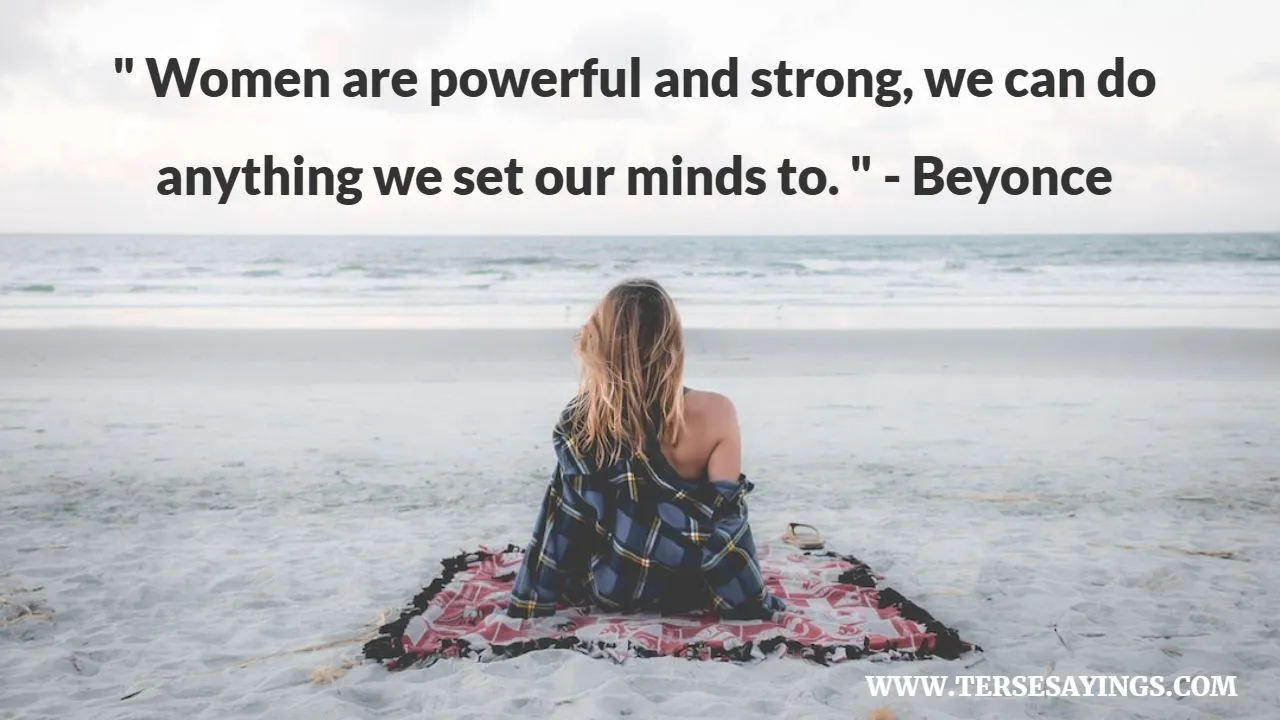 Be the kind of woman that when your feet hit the floor each morning, the devil says: Oh no! She's up!
She stood in the storm, and when the wind did not blow her way, she adjusted the sails. – Elizabeth Edwards
She is a knight polishing her armor. Carrying her own sword. Fighting her own battles. Making her own glory. -Adrian Michael
In fighting for women, we fight for humanity. We fight for the future – for everyone. – Salma Hayek
I am a warrior in the time of women warriors; the longing for justice is the sword I carry. – Sonia Johnson
A woman is a full circle. Within her is the power to create, nurture and transform. – Diane Mariechild
Women are powerful and strong; we can do anything we set our minds to. – Beyonce
A woman is like a tea bag; you never know how strong she is until she gets in hot water. – Eleanor Roosevelt
I do not believe in using women in combat, because females are too fierce. – Margaret Mead
Apparently, a woman can only go so long without a sword between her hands. – Sarah J. Maas
She has fought many wars, most internal. The ones that you battle alone, for this, she is remarkable. She is a survivor. – Nikki Rowe
If I have to, I can do anything. I am strong, I am invincible, I am a Woman. – Helen Reddy
Who are you to say that being a lady, in itself is not its own kind of war? Megan Spooner
A really strong woman accepts the war she went through and is ennobled by her scars. Carly Simon
I am a Warrior Quotes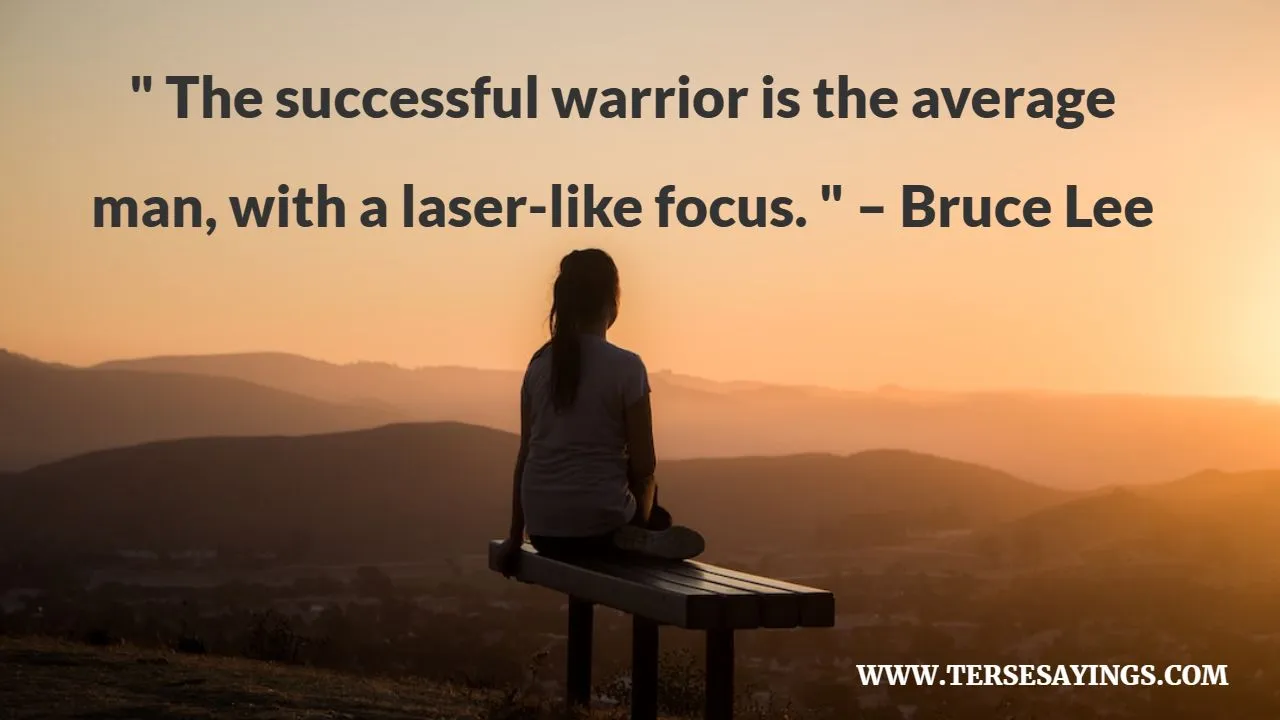 The successful warrior is the average man, with a laser-like focus. – Bruce Lee
Life's battles don't always go to the stronger or faster man, but soon or late the one who wins is the one who thinks he can! – Walter D. Wintle
Strategy is the craft of the warrior. – Miyamoto Musashi
All men are warriors and life for everything in our universe is nothing but war. – David Zindell7.
Every victorious warrior draws his strength from the highest source; his love. – Tapan Ghosh
Warriors want a worthy opponent. There is no redress in fighting the pathetic. – Donna Lynn Hope
Victorious warriors win first and then go to war, while defeated warriors go to war first and then seek to win. – Sun Tzu
Courage, above all things, is the first quality of a warrior. – Karl Von Clausewitz
Let your plans be dark and as impenetrable as night, and when you move, fall like a thunderbolt. – Sun Tzu
We choose whether to be warriors or to be ordinary. – Carlos Castaneda
Discipline is your best friend. It will take of you as nothing else can. – Jocko Willink
Victory is reserved for those warriors who are willing to pay its price. – Sun Tzu
You should reach the limits of virtue before you cross the border of death. – Aristodemus
A warrior's greatest glory is not in never falling, but in rising every time we fall. – Confucius.
He who sweats more in training bleeds less in war. – Spartan Warrior Creed