Inspirational quotes that will make you want to sing the song of life! Here's a collection of blue quotes that will inspire you.
Between violet and green in the visible spectrum, blue is the color of light.
Most blues contain little amounts of other hues; ultramarine contains violet, while azure contains green. Blue eyes are caused by the optical phenomenon of Tyndall Scattering.
The blue of the sky is one of the most special colors in the world because the color is deep but see-through at the same time. ― Cynthia Kadohata
Stars are the daisies that begem; The blue fields of the sky. ― David Macbeth Moir.
I love the ocean. I've always liked the blue, so tranquil and peaceful and gliding. And the fear of it. ― Siouxsie Sioux.
The blue color is everlastingly appointed by the deity to be a source of delight. ― John Ruskin
It's calm under the waves in the blue of my oblivion. ― Fiona Apple
The sky slowly pulled up its blue dress to reveal night. ― Jonathan Safran Foer
The look of the sky as the day's blue blood runs out of its cheek. ― Stephen King
…and everything burned in blue, everything a star. ― Pablo Neruda, '100 Love Sonnets'.
I live for those who love me, for those who know me true, for the heaven so blue above me, and the good that I can do. ― George Linnaeus Banks.
     Click here to read: Top 80 + Red Quotes About for the Red color Lover
Blue is the closest color to the truth. ― Steven Tyler.
I need the shade of blue that rips your heart out. You don't see that type of blue around here. ― Cath Crowley
Blue is the color of peace. The water is blue. I like the color blue because it just puts me at peace. The patriotic symbol is blue. I just like blue.― Antonio Brown.
I'm on the sea! I'm on the sea! I am where I would ever be, With the blue above and the blue below, And silence wheresoever I go. ― Barry Cornwall
But my deepest and most secret love belongs to the fair-haired and the blue-eyed, the bright children of life, the happy, the charming, and the ordinary. ― Thomas Mann
Blue seems to be overall one of the more positive colors, and a little more serious than yellow. ― David Carson.
Let the blue sky meet the blue sea, and all is blue for a time. ― Moncy Barbour.
He battles heart and arm, his blue sky above him, and his green land around. ― Henry Halleck.
One of his tears fell in my mouth, where it became a blue sapphire, a source of strength, a source of strength, and eternal hope. ― Anita Diamant.
There's this saying: in an all-blue world, color doesn't exist… If something seems strange, you question it; but if the outside world is too distant to use as a comparison then nothing seems strange. ― Alex Garland
Blue Quotes for Instagram
There's a reason fairies wear blue! It's the color of magic.
The color blue is that of a free woman, with no dimensions and infinite serenity.
Girls who wear blue have a fashion sense higher than the sky!
I'm irrational like the waves of the blue sea yet calm like the cloudless blue sky.
Whenever I'm lonely without you, I wear blue.
     Also Read: 100+ new year wishes colleagues
The color blue is universally loved and endlessly stunning.
There is a shade of blue for every girl.
Who knew wearing blue was the secret to not feeling blue!
Work hard, party, and wear blue!
Blue – it's not for everyone.
Keep calm and wear blue. It always works.
Blue is the color of nothingness. And of every thingness. So profound.
Blue is a source of delight, the power of serenity.
Red is the color of passion, blue of oblivion.
There's no beautiful color quite like blue!
Most colors are just colors. But blue seems to have a soul.
Think beautiful. Think blue.
Quotes on the Blue Color
Great blue quotes to inspire you!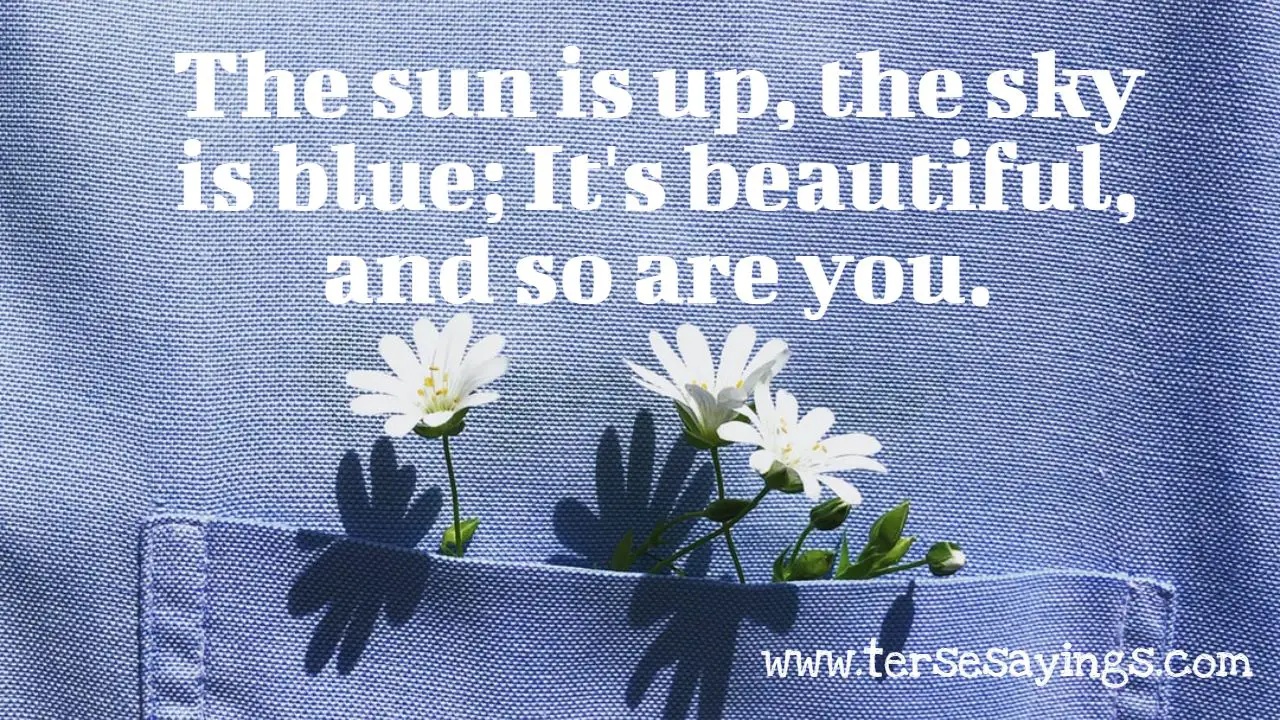 There are connoisseurs of blue just as there are connoisseurs of wine. ― Sidonie Gabrielle Colette.
I will do water – beautiful, blue water. ― Claude Monet.
Blue is the only color that maintains its character in all its tones. It will always stay blue. — Raoul Dufy.
But never have I been a blue calm sea. I have always been a storm. ― Stevie Nicks
The sun is up, the sky is blue; It's beautiful, and so are you. ― John Lennon, 'Dear Prudence'.
Never has a pigment been better named than ultramarine blue. Fashionable, even today, in its nomenclature! It is ultra in every way. ― Karen Fitzgerald.
I never get tired of the blue sky. ― Vincent Van Gogh.
    Don't forget to read: Top 100 + Attack On Titan Quotes That Will Everyone Remembers
Blue skies, smiling at me, Nothing but blue skies, Do I see. ― Ella Fitzgerald, 'Blue Skies'.
How sweet to be a Cloud. Floating in the Blue! ― A. A. Milne, 'Winnie-the-Pooh'.
Midnight blue is the only color that can ever compete with black. ― Christian Dior.
Blue suggests the sea and sky, and they, after all, are in actual, visible nature what is most abstract. ― Yves Klein.
Roll on, thou deep and dark Blue Ocean. ― Lord Byron
Where did you get your eyes so blue? Out of the sky as I came through. ― George MacDonald.
I ripped through the blue shade of the constraints of color. ― Kazimir Malevich.
Almost without exception, blue refers to the domain of abstraction and immateriality. ― Wassily Kandinsky.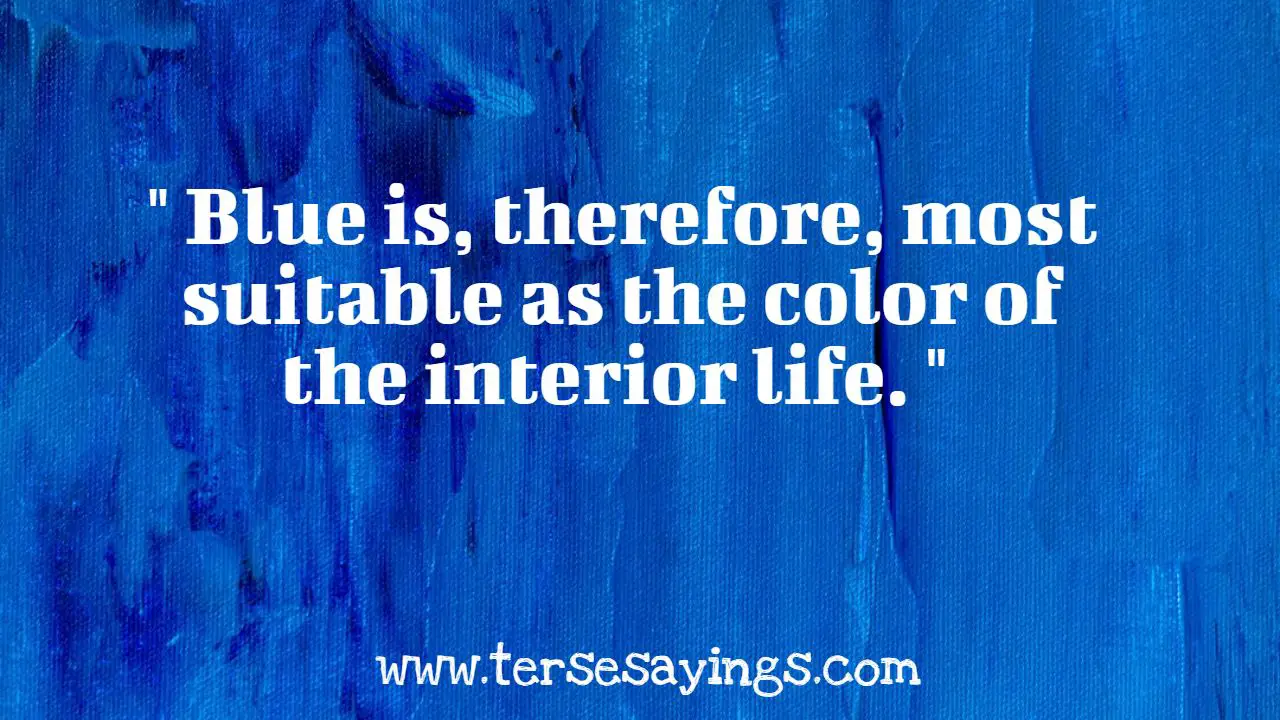 The true person is; Not anyone in particular; But like the deep blue color; of the limitless sky, It is everyone, everywhere in the world. ― Dōgen, 'The True Person.'
The sky was a midnight blue like warm, deep, blue water, and the moon seemed to lie on it like a water lily, floating forward with an invisible current. ― Willa Cather, 'Sunrise on The Prairie'.
If the sight of the blue skies fills you with joy if a blade of grass springing up in the fields has the power to move you if the simple things of nature have a message that you understand, rejoice, for your soul is alive. ― Eleanora Duse.
Good things are associated with blue, like clear days, more than singing the blues. Just the word 'blue' in the singular is full of optimism and positive connotation to most people. ― David Carson.
It was a beautiful bright autumn day, with air like cider and a sky so blue you could drown in it. ― Diana Gabaldon, 'Outlander'.
If you see a tree as blue, then make it blue. ― Paul Gauguin.
    You may like to read: Top 80 + Edgy Quotes To Make You Fearless
Blue is, therefore, most suitable as the color of the interior life. ― William H. Gass.
Blue has no dimensions, it is beyond dimensions. ― Yves Klein.
Somewhere over the rainbow, skies are blue, and the dreams that you dare to dream do come true. ― Judy Garland.
But the sky was never quite the same shade of blue again. — Anne Rice.
I held a blue flower in my hand, probably a wild aster, wondering what its name was, and then thought that human names for natural things are superfluous. ― Sally Carrighar.
The blue of my eyes is extinguished in this night, the red gold of my heart. ― Georg Trakl.
The fading blue of yesterday's sky is reminding me of the hopeless love I told the moon about you. ― Laura Chouette.
Blue Quotes Short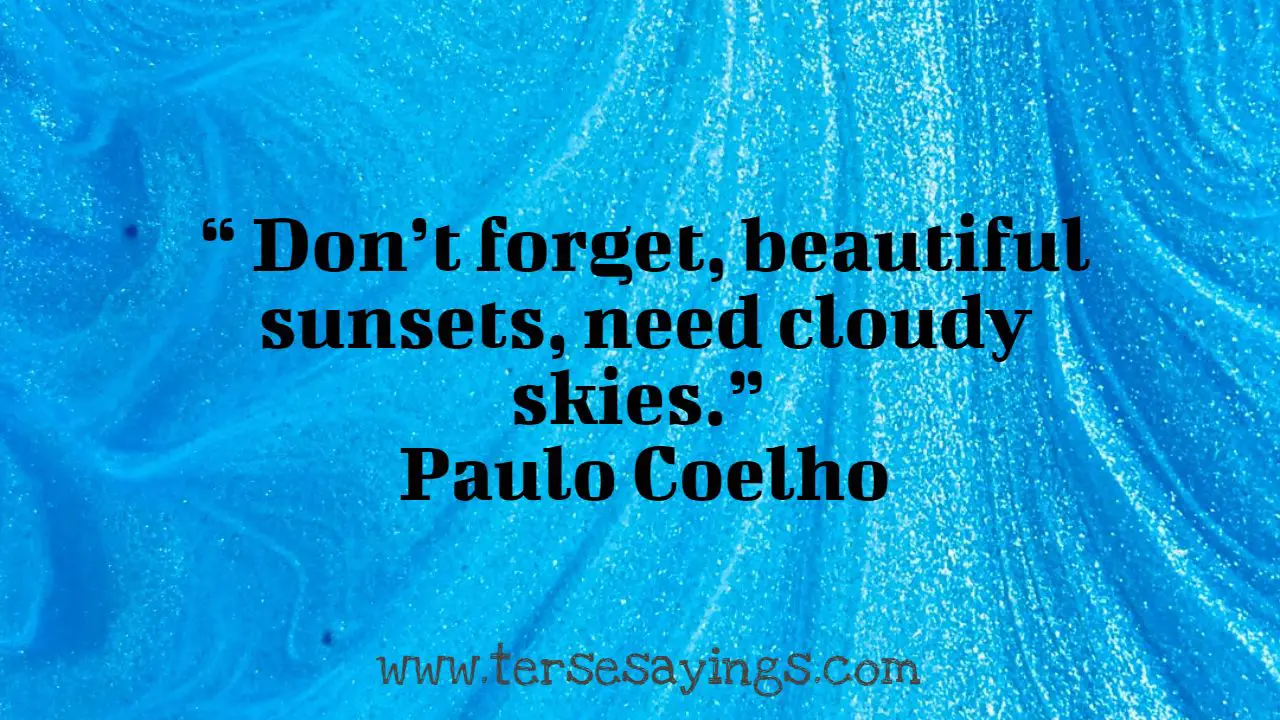 Darkly, deeply, beautifully blue.
Don't forget, beautiful sunsets, need cloudy skies. —Paulo Coelho
If you can dream it, you can do it.—Walt DisneyBlue is the closest color to the truth. —Steven Tyler
I'm a 'blue sky thinker' and dream big. —Hilary Knight
Midnight blue is the only color that can ever compete with black —Christian Dior
Green calm below, blue quietness above. —John Greenleaf Whittier
People didn't know the difference between a blue line and a clothesline. —Al Michaels
     Related: Most Popular 100+ Corrie Ten Boom Quotes
Roses are red, violets are blue. Everything's possible. Nothing is true. —Alan Moore
There is a shade of blue for every girl.
Who knew wearing blue was the secret to not feeling blue!
Work hard, party, and wear blue!
Blue – it's not for everyone.
Keep calm and wear blue. It always works.
Funny Blue Quotes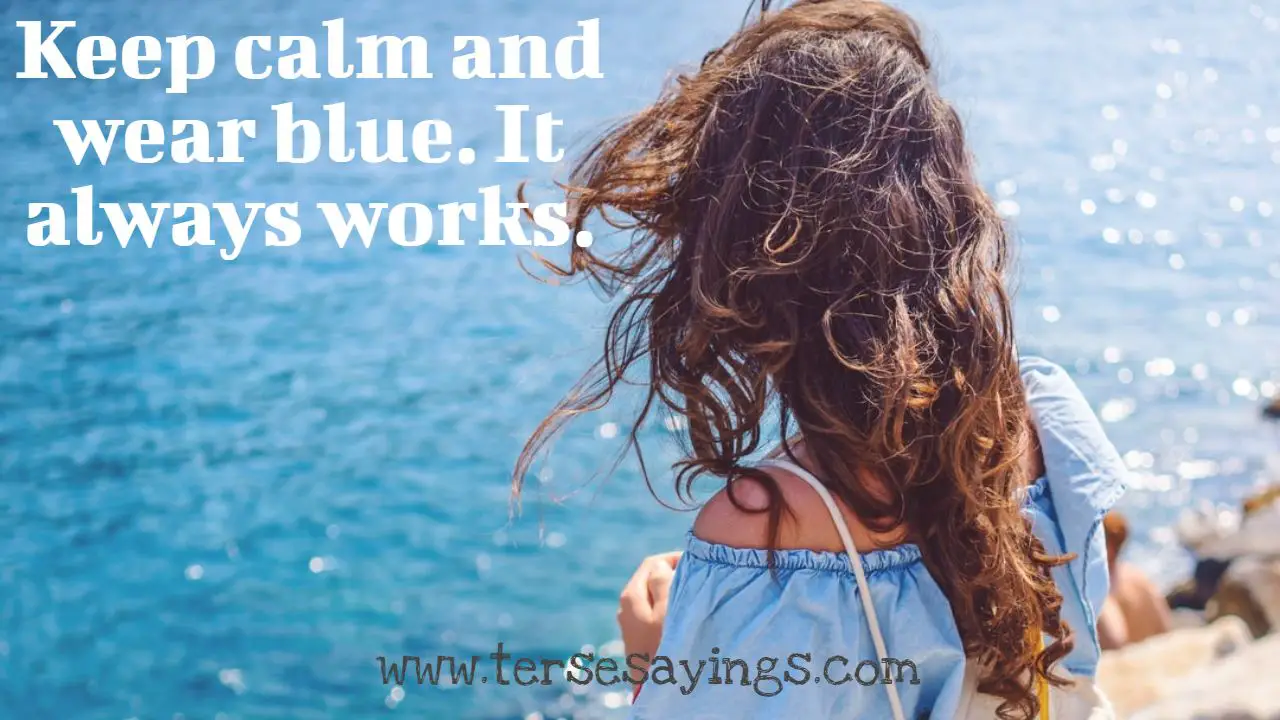 I refuse to join any club that would have me as a member. Groucho Marx
Do not take life too seriously. You will never get out of it alive. Elbert Hubbard
No man has a good enough memory to be a successful liar. Abraham Lincoln
I may be drunk, Miss, but in the morning I will be sober and you will still be ugly. Winston Churchill
It takes considerable knowledge just to realize the extent of your ignorance. Thomas Sowell
Always remember that you are unique. Just like everyone else. Margaret Mead
Get your facts first, then you can distort them as you please. Mark Twain
A day without sunshine is like, you know, night. Steve Martin
I am not a member of any organized political party. I am a Democrat. Will Rogers
Behind every great man is a woman rolling her eyes. Jim Carrey
There's great power in words if you don't hitch too many of them together. Josh Billings
If you could kick the person in the pants responsible for most of your trouble, you wouldn't sit for a month. Theodore Roosevelt
Common sense is the collection of prejudices acquired by age eighteen. Albert Einstein
People who think they know everything are a great annoyance to those of us who do. Isaac Asimov
    You may read: Top 80 + Famous March Quotes To End of Winter Season
Laziness is nothing more than the habit of resting before you get tired. Jules Renard
Instant gratification takes too long. Carrie Fisher
My life needs editing. Mort Sahl
I love deadlines. I like the whooshing sound they make as they fly by. Douglas Adams
My fake plants died because I did not pretend to water them. Mitch Hedberg
There cannot be a crisis next week. My schedule is already full. Henry Kissinger
We are all here on earth to help others; what on earth the others are here for I don't know. W. H. Auden
What's another word for Thesaurus? Steven Wright Every dogma has its day.