Christmas day Is the most important festival, especially for the Christian people. The Christmas festival is celebrated on the 25th of December. Basically it was the birthday of Jesus Christ. This festival comes with the complete satisfaction of love and different other things.
It is a reality that this Christmas festival is for the Christian people but because of the love and celebrations this festival is celebrated by the other peoples also, it doesn't matter if they are Christian or not.
The Christmas festival is celebrated for twelve days, that's why it is also called the twelve tide. The first day of the Christmas festival is important because it is the birthday of Jesus Christ. The second day of the festival is St. Stephen's Day for his affliction.
Like this, all the twelve days of Christmas are celebrated for different things. But the purpose of Christmas is to spread love, give gifts, arrange dinners and many other things that make other people happy.
When the Christmas festival arrives then at that time it is very easy for anyone to get distracted because of the shopping, dinner, gifts and many other things. But people always forget about the real purpose of the Christmas festival. They forget why we celebrate the Christmas festival.
This is the main reason we have collected the best Christmas quotes Christian. These quotes always remind you of the real value of the Christmas festival. These are the quotes that are written by great leaders, authors, and also by famous writers.
I hope all these quotes will remind you of the love of God and everything that you have. So, read the complete article and select the best quotes that you want to share with your family and friends.
Christmas quotes Christian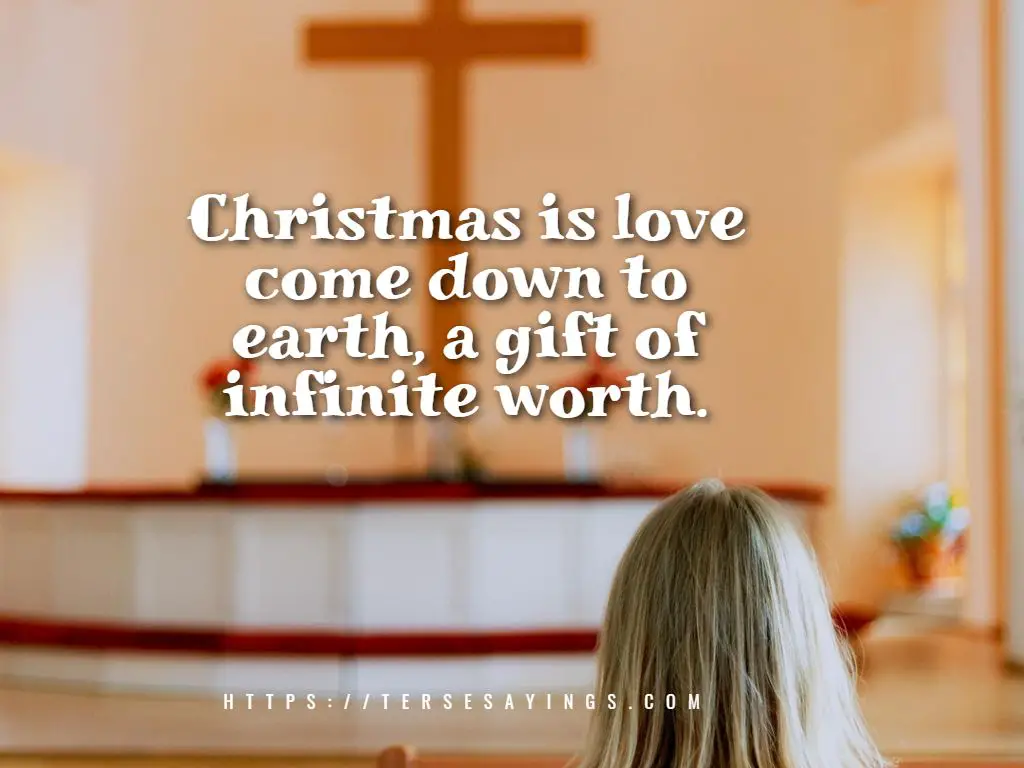 You can never truly enjoy Christmas until you can look up into the Father's face and tell Him you have received His Christmas gift.
Christmas began in the heart of God. It is complete only when it reaches the heart of man.
It is Christmas every time you let God love others through you…yes, it is Christmas every time you smile at your brother and offer him your hand.
Christmas in Bethlehem. The ancient dream: a cold, clear night made brilliant by a glorious star, the smell of incense, shepherds and wise men falling to their knees in adoration of the sweet baby, the incarnation of perfect love
There has been only one Christmas – the rest are anniversaries.
The giving of gifts is not something man invented. God started the giving spree when He gave a gift beyond words, the unspeakable gift of His Son.
Our God is the God of the unexpected. A few things could be more unexpected than the King of heaven being born in a stable.
Christmas is a gift of love wrapped in human flesh and tied securely with the strong promises of God. It is more than words can tell, for it is a matter for the heart to receive, believe and understand.
Rejoice, that the immortal God is born, so that mortal man may live in eternity.
Short religious sayings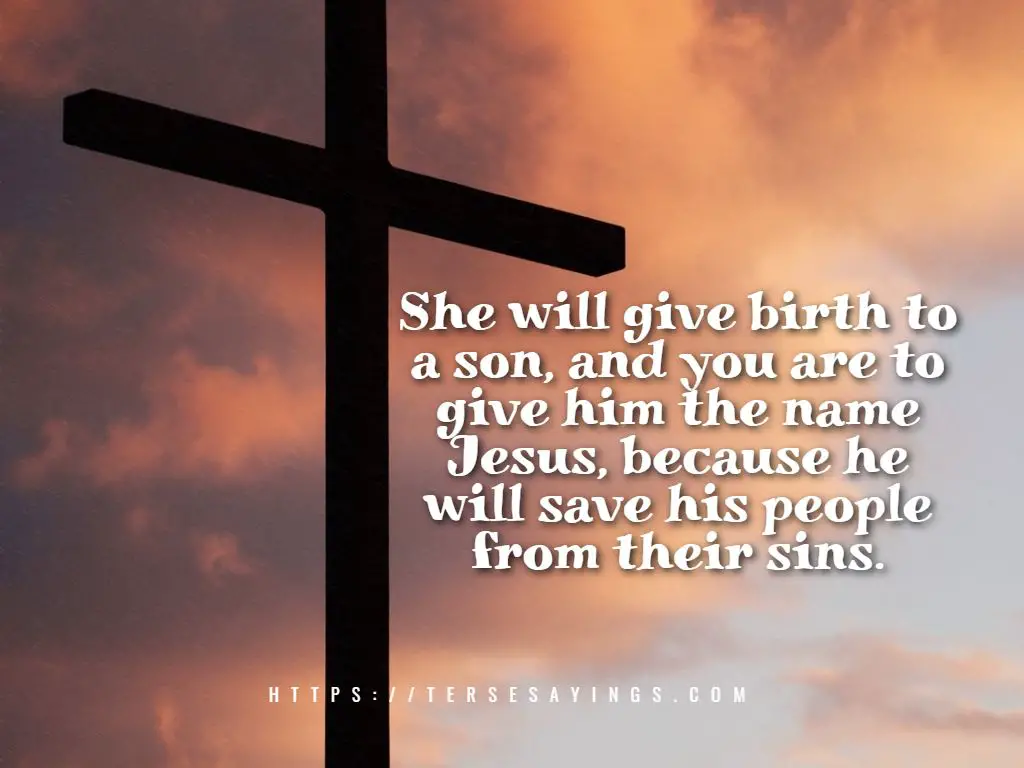 Be still and know that I am God.
Whenever I am afraid, I will trust in You.
More posts about Christmas: 50+ Best Christmas quotes cute
Let go and let God.
Fear ends where faith begins.
I will praise thee with my whole heart.
The Lord gives wisdom.
Trust in the Lord with all your heart.
Every word of God proves true.
Fear God and keep his commandments.
Pray more, worry less!
Bible quotes about Christmas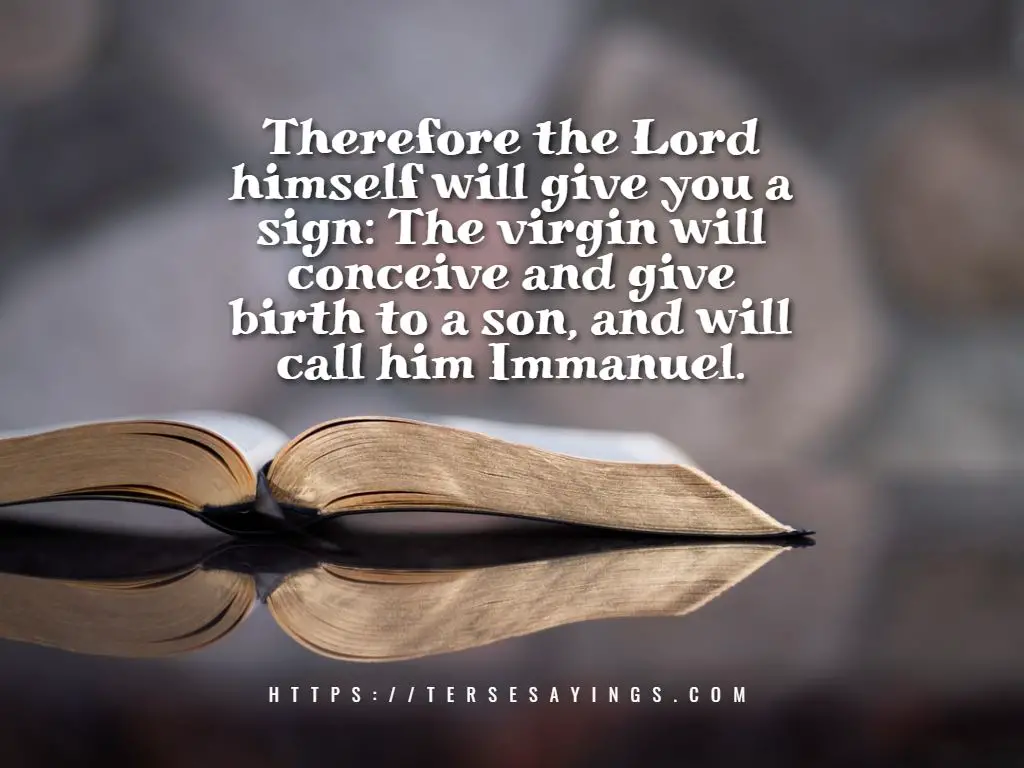 Therefore the Lord himself will give you a sign: The virgin will conceive and give birth to a son, and will call him Immanuel.
She will give birth to a son, and you are to give him the name Jesus, because he will save his people from their sins.
Today in the town of David a Savior has been born to you; he is the Messiah, the Lord.
The Word became flesh and made his dwelling among us. We have seen his glory, the glory of the one and only Son, who came from the Father, full of grace and truth.
A shoot will come up from the stump of Jesse; from his roots a Branch will bear fruit.Luke 2:14
Read more: 50+ best Christmas quotes gratitude
Glory to God in the highest heaven, and on earth peace to those on whom his favor rests.
The people rejoiced at the willing response of their leaders, for they had given freely and wholeheartedly to the LORD. David the king also rejoiced greatly.
If anyone has material possessions and sees a brother or sister in need but has no pity on them, how can the love of God be in that person?
Short Christmas quotes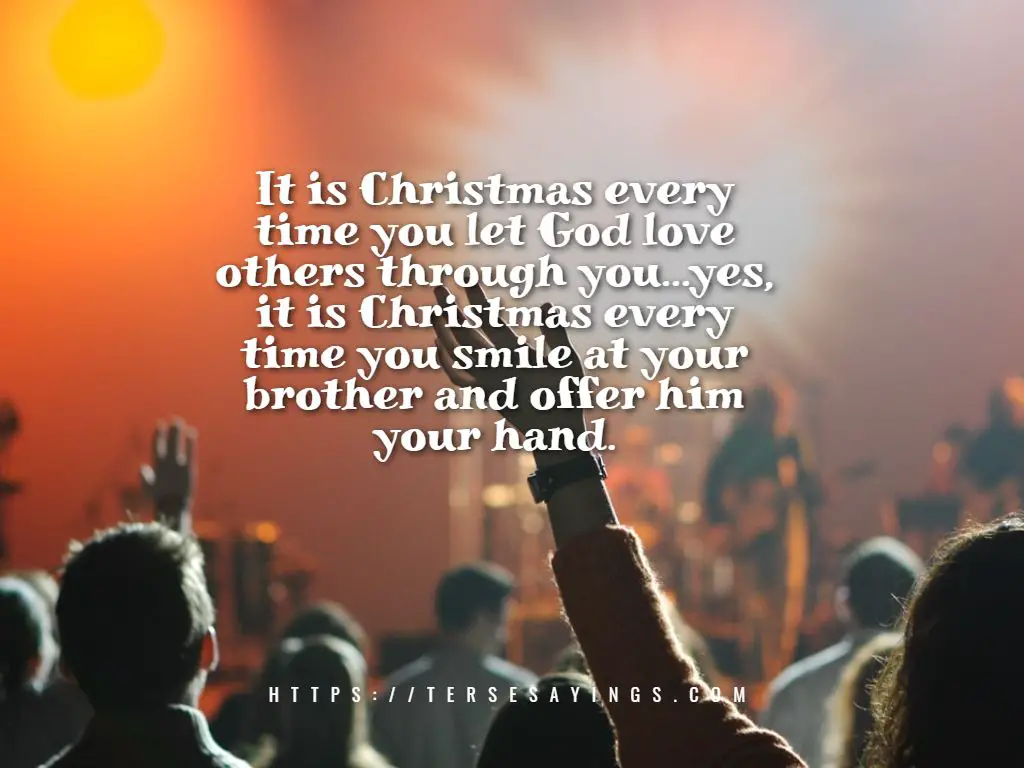 Christmas is love come down to earth, a gift of infinite worth.
Christmas is a feeling true friends share with laughter and love to show that they care.
The celebration of Christmas remains strong in the heart of those who believe.
Christmas was all about God's gift to man, and His peace, as well as ours.
Christmas doesn't come from a store, maybe Christmas perhaps means a little bit more.
Gifts of time and love are surely the basic ingredients of a truly merry Christmas.
At Christmas play and make good cheer, for Christmas comes but once a year!
The holy magic that filled that lonely stable so long ago still fills the air of Christmas today.
Christmas is more than just presents, it's love and harmony.
Christmas is not as much about opening our presents as opening our hearts.
Inspirational Christmas quotes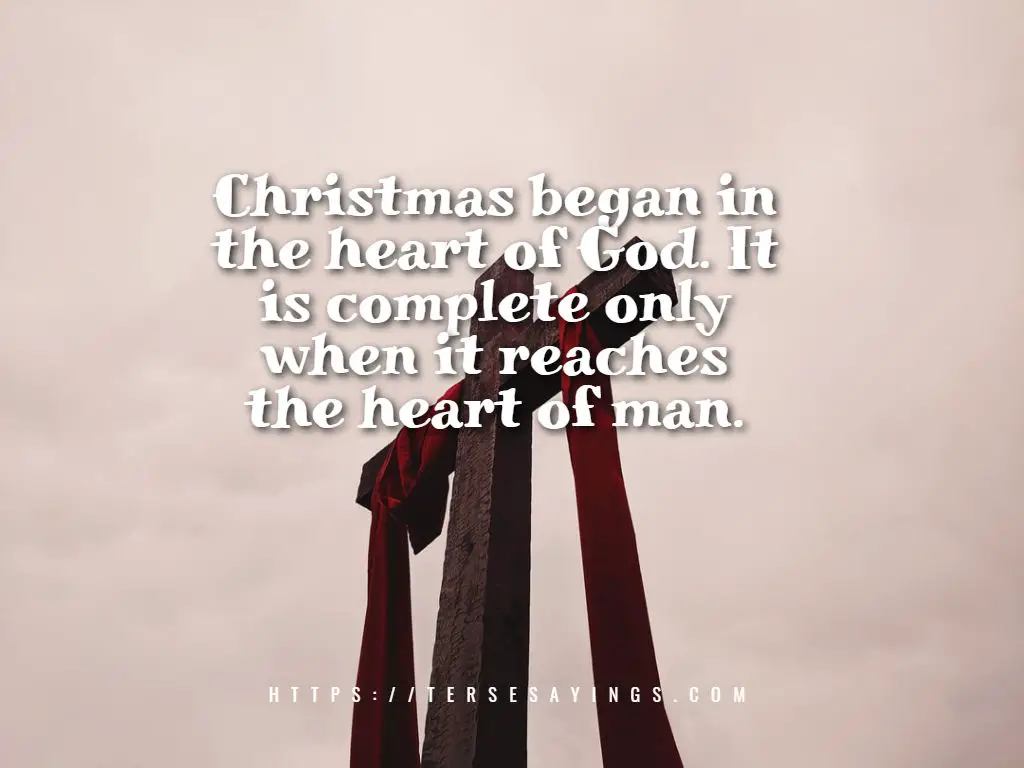 Christmas is the day that holds all time together.
Peace on earth will come to stay, when we live Christmas every day.
It is Christmas in the heart that puts Christmas in the air.
You may like this: 40+ Best Christmas quotes by saints
Christmas gives us the opportunity to pause and reflect on the important things around us.
Christmas is not as much about opening our presents as opening our hearts.
I wish we could put up some of the Christmas spirit in jars and open a jar of it every month.
Christmas is not a time nor a season, but a state of mind. To cherish peace and goodwill, to be plenteous in mercy, is to have the real spirit of Christmas.
The magic of Christmas never ends and its greatest of gifts are family and friends.
Christmas is joy, religious joy, an inner joy of light and peace.
The very purpose of Christ's coming into the world was that he might offer up his life as a sacrifice for the sins of men. He came to die. This is the heart of Christmas.