Sometimes we feel that we are celebrating two different Christmas. The first one is for food, spreading love, parties, decoration, late-night celebrations, and many other things that we do to celebrate Christmas. So, we have collected Christmas quotes by saints to help you to know about the reality of Christmas. I hope with the help of these quotes you know about the reality of Christmas day like what happened at that and why people celebrate the Christmas
The second Christmas is the reality and knowing about Christmas is like what happens at that time. For too many people it is an easy task to forget about the reality of Christmas just because of the busy day and busy celebrations.
Generally, Christmas is related to the entire life of Jesus Christ and the tribulations that made him a saint. Other than this Christmas day is also celebrated due to his birth on December 25.
In the whole world, the Christmas festival is celebrated as a religious and cultural celebration. However, the best way to remember Jesus is the religious quotes that are related to the whole life of Jesus Christ.
The Christmas festival is the most beautiful time of the year. It is not because of the parties, gifts, and celebrations but because of Jesus ' birthday. But the main thing is that most people actually don't know about Jesus and his sacrifices, they only celebrate them.
The best way to know about Christmas is through the quotes by the saints. You can read all these quotes and also send them to your family members, friends, and your loved ones or you can share all these quotes on your social media platforms. So read the complete article and know more about the quotes.
You May Also Read: 50+ Best Christmas Quotes For Cards
Christmas Quotes By Saints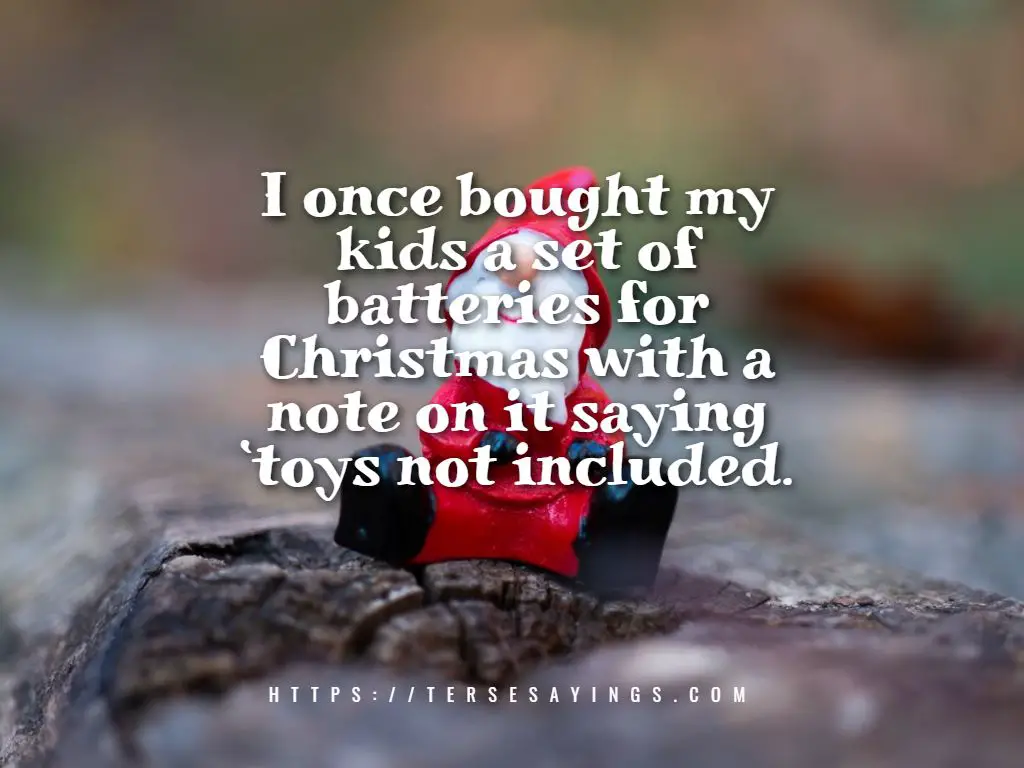 But it is not enough to feed the hungry. Each man must also be assured a life is keeping with his dignity.
He dwelt among us, full of grace and truth. He proclaimed and established the Kingdom of God and made us know in Himself the Father.
We consider Christmas as the encounter, the great encounter, the historical encounter, the decisive encounter, between God and mankind. He who has faith knows this truly; let him rejoice.
For to us a child is born, to us a son is given…
Christmas is joy, religious joy, an inner joy of light and peace.
God never gives someone a gift they are not capable of receiving. If he gives us the gift of Christmas it is because we all have the ability to understand and receive it.
This day He who Is, is Born; and He who is becomes what He was not.
Teacher of children became himself a child among children, that he might instruct the unwise. The Bread of heaven came down to earth to feed the hungry
Open wide your door to the one who comes. Open your soul, throw open the depths of your heart to see the riches of simplicity, the treasures of peace, the sweetness of grace. Open your heart and run to meet the Sun of eternal light that illuminates all men.
Bible Quotes about Christmas
For God so loved the world that he gave his only begotten son, that whoever believes in him shall not perish, but have everlasting life.
Glory to God in the highest, and on Earth, peace and goodwill towards men.
For a child is born to us, a son is given to us. The government will rest on his shoulders. And he will be called: Wonderful Counselor, [a] Mighty God, Everlasting Father, Prince of Peace.
But the angel said to them, "Do not be afraid. I bring you good news that will cause great joy for all the people. Today in the town of David a Savior has been born to you; he is the Messiah, the Lord.
The angel replied, "The Holy Spirit will come upon you, and the power of the Highest will overshadow you. So, the baby to be born will be holy, and he will be called the Son of God.
The Word became flesh and made his dwelling among us. We have seen his glory, the glory of the one and only Son, who came from the father, full of grace and truth.
Read more: 50+ Best Christmas quotes cute
Therefore, the Lord himself will give you a sign: The virgin will conceive and give birth to a son and will call him Immanuel.
You can never truly enjoy Christmas until you can look up into the Father's face and tell Him you have received His Christmas gift.
Once in our world, a stable had something in it that was bigger than our whole world.
Good news from heaven the angels bring, Glad tidings to the earth they sing: To us this day a child is given, To crown us with the joy of heaven.
Funny Religious Christmas Quotes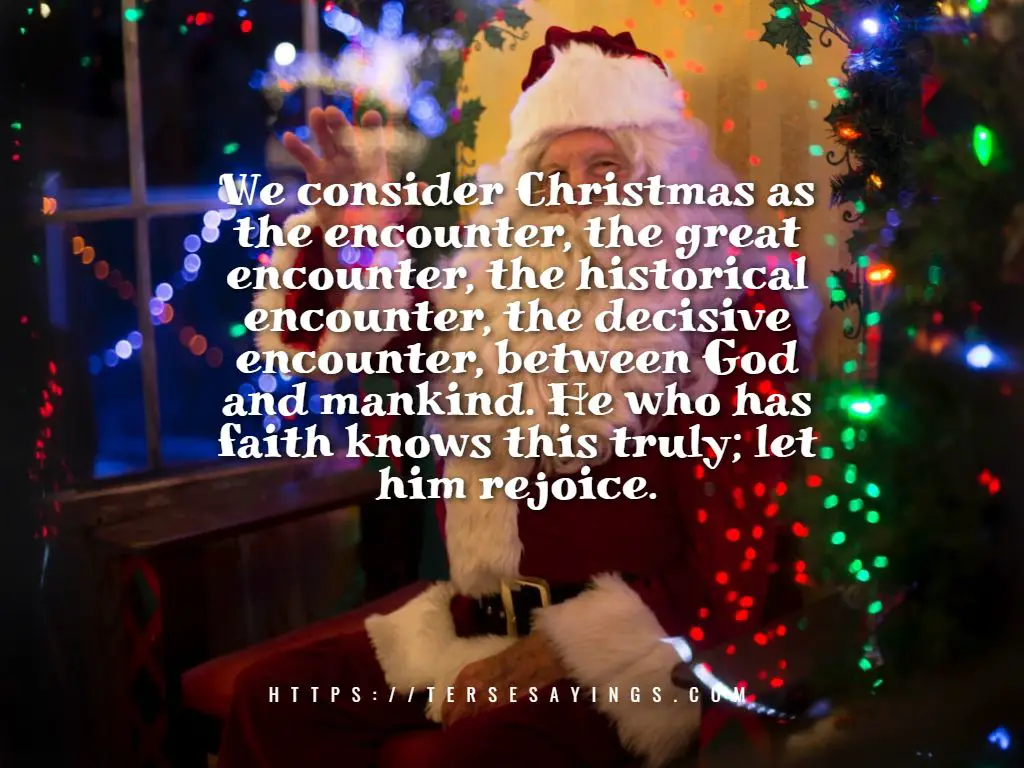 I once bought my kids a set of batteries for Christmas with a note on it saying 'toys not included.
What I don't like about office Christmas parties is looking for a job the next day.
Three phrases that sum up Christmas are: Peace on Earth, Goodwill to Men, and Batteries not Included.
Mankind is a great, an immense family … This is proved by what we feel in our hearts at Christmas.
The Son of God became a man to enable men to become sons of God.
Read More: 50+ Best Christmas Quotes Giving Sharing
Look for Christ and you will find Him. And with Him, everything else.
When you give up yourself, that's when you will feel the true spirit of Christmas. And that's giving that's serving others and that's when you feel fulfilled.
The one thing women don't want to find in their stockings on Christmas morning is their husband.
That's the true spirit of Christmas: people being helped by people other than me.
I once wanted to become an atheist, but I gave up – they have no holidays!
Chuck Swindoll Christmas Quotes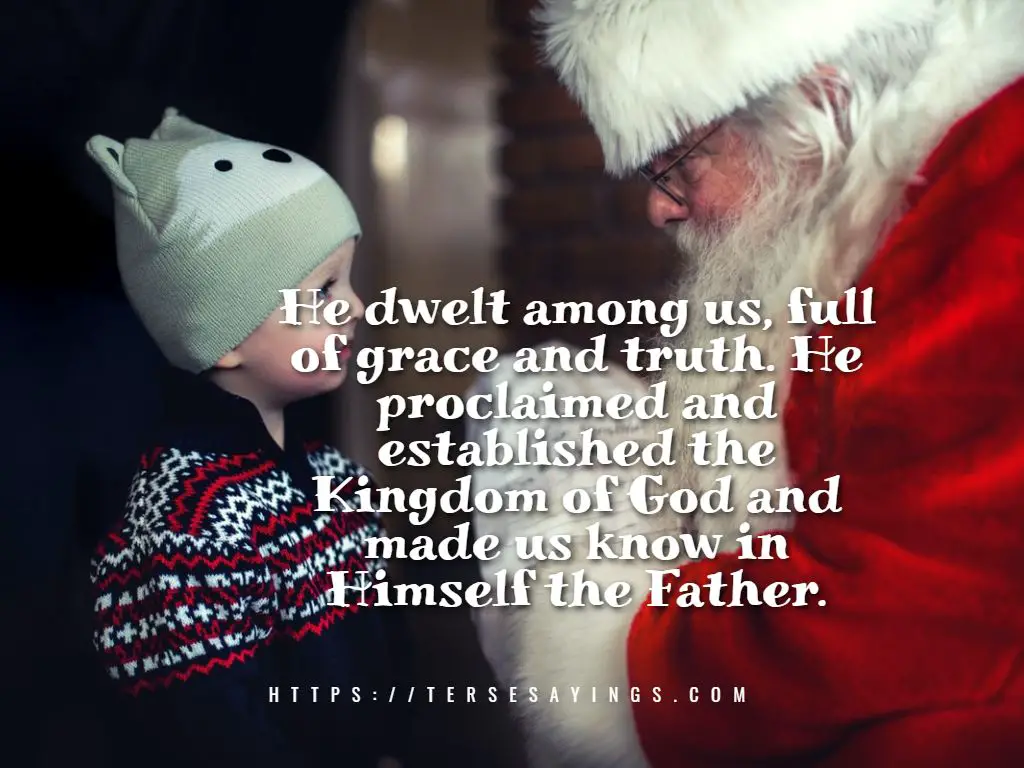 I will honor Christmas in my heart and try to keep it all the year.
Christmas is a time when you get homesick…even when your home.
A merry Christmas to everybody! A happy New Year to all the world!
You may like this also: 50+ best Christmas quotes gratitude
Christmas is doing a little something extra for someone.
The perfect Christmas trees? All Christmas trees are perfect!
When I think of vision, I have in mind the ability to see above and beyond the majority.
It is Christmas in the heart that puts Christmas in the air.
Alleged impossibilities are opportunities for our capacities to be stretched.
A teardrop on earth summons the King of heaven.
The difference between something good and something great is attention to detail.