You can use these lady boss quotes with graphics to inspire your girl tribe as affirmations or in good morning texts! You may also use these images or quotations as captions on Facebook or Instagram. Honey, the choice is yours… So, depending on your mood and tastes, employ these quotes.
I am lucky that whatever fear I have inside me, my desire to win is always stronger."
When she is mad; even the demons run for cover
Act like a lady, think like a boss.
Sometimes you got to be a beauty and a beast.
You are braver than you believe, stronger than you seem, and smarter than you think.
If you're too comfortable, it's time to move on. Terrified of what's next? You're on the right track.
I wear a lot of pink cos seeing pink activates endorphins and energizes my creativity. It is a color of femininity and fierceness.

Click here to read : Best 100+ New Girl Quotes to Make You Smile
Remember the 'L' in Solution comes before "U" so listen first before you speak. Lead with love and lead by listening.
Don't call me lucky. Call me a badass.
Opportunity does not knock, it presents itself when you beat down the door.
The effect you have on others is the most valuable currency there is.
If you don't like the road you're walking, start paving another one.
Whatever the problem, be part of the solution. Don't just sit around raising questions and pointing out obstacles.
A true diva is graceful and talented, strong, brave and someone with humility.
When they go low, we go high.
Inspirational Girl Boss Quotes
Girl bosses manage work and home life while seeking inspiration to keep things moving forward. Girl boss quotes about hard work are a source of motivation for aspiring female professionals. Read on for more inspirational business girl boss quotes that can serve as motivational girl boss statements.
Create the highest, grandest vision possible for your life, because you become what you believe.
If you want to be successful in this world, you have to follow your passion, not a paycheck.
Show up in every single moment like you're meant to be there.
My best successes came on the heels of failures.
Say yes, and you'll figure it out later.
A woman with a voice is by definition a strong woman. But the search to find that voice can be remarkably difficult.
The power lunch is no longer just for men. We all deserve a seat at the table.
Define success on your terms, achieve it by your rules, and build a life you're proud to live.

Also read : top 90 + boss babe quotes motivation to build yourself
Don't be intimidated by what you don't know. That can be your greatest strength and ensure that you do things differently from everyone else.
The idea that a woman can be as powerful as a man is something that our society can't deal with. But I am as powerful as a man and it drives them crazy.
Believe that there are no limitations, no barriers to your success — you will be empowered and you will achieve.
I learned to always take on things I'd never done before. Growth and comfort do not coexist.
Success is often achieved by those who don't know that failure is inevitable.
No matter how you feel, get up, dress up, show up, and never give up.
Got to move differently when you want different.
I'm not bossy, I just know what you should be doing.
Motivational Girl Boss Quotes
We could all need a little motivation to wake up and go back to work. Use these motivational lady boss quotes to remember whenever your mood is low and you aren't feeling inspired: "You have everything you need to get started, and everything you don't have will arrive when it's time. You were born to be a legend. Have you had a chance to process that? "It's written in the stars for you," says the narrator.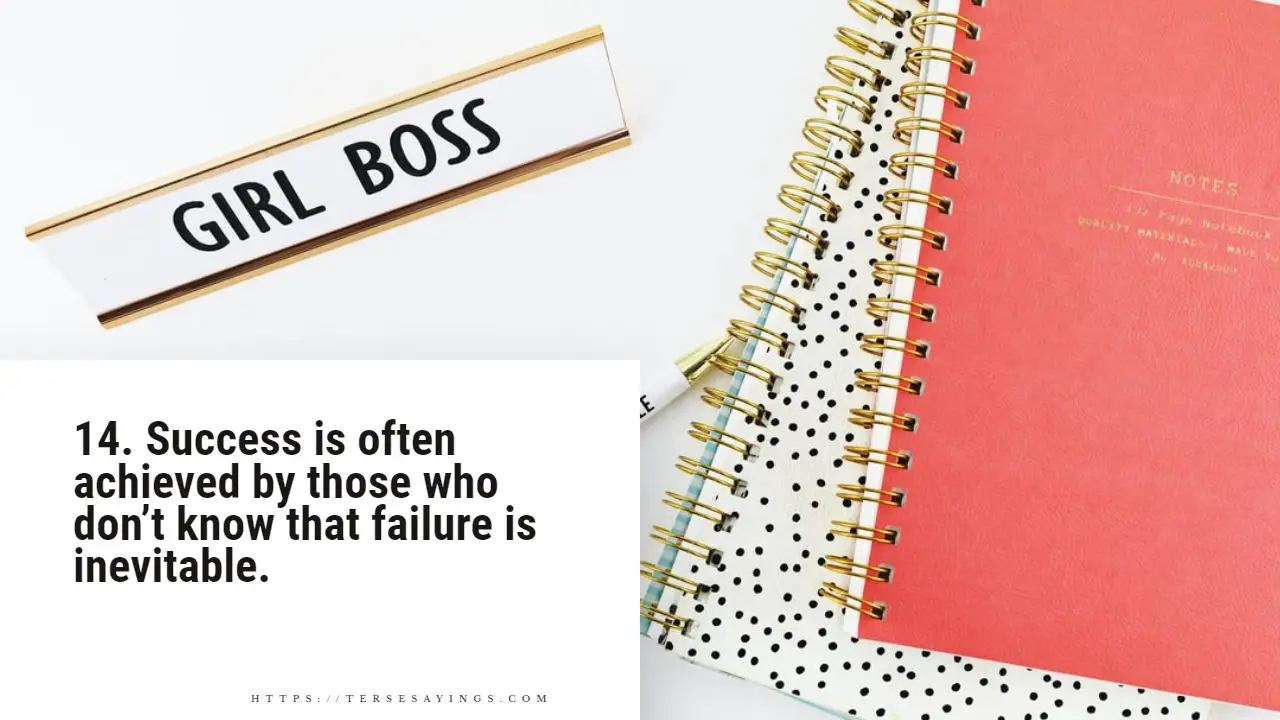 You're so busy doubting yourself while others are intimidated by your potential.
Don't try to lessen yourself for the world; let the world catch up to you.
The future belongs to those who believe in the beauty of their dreams.
When everything seems to be going against you, remember that the airplane takes off against the wind, not with it.
When you find an idea that you just can't stop thinking about, that's probably a good one to pursue.
Think like a queen. A queen is not afraid to fail. Failure is another stepping stone to greatness.
Once upon a time, you were a little girl with big dreams that you promised you'd make real one day. Don't disappoint yourself.

You may like to read : 70+ best I love you baby quotes
Passion is energy. Feel the power that comes from focusing on what excites you.
Women have to harness their power—it's true. It's just learning not to take the first 'no'. And if you can't go straight ahead, you go around the corner.
If you are always trying to be normal, you'll never know how amazing you can be.
Be humble. Be hungry. And always be the hardest worker in the room.
The first step to being successful is being a professional optimist.
We weren't born to create excuses, we were born to create excellence.
Stop talking about how you will build an empire, and start building it right at this very moment. Time never waits for anyone to feel perfectly ready.
The only way to support a revolution is to make your own.
Girl Boss Quotes for Instagram
On significant occasions, such as birthdays, show your appreciation for your boss with a beautiful assortment of Girl Boss Quotes for Instagram.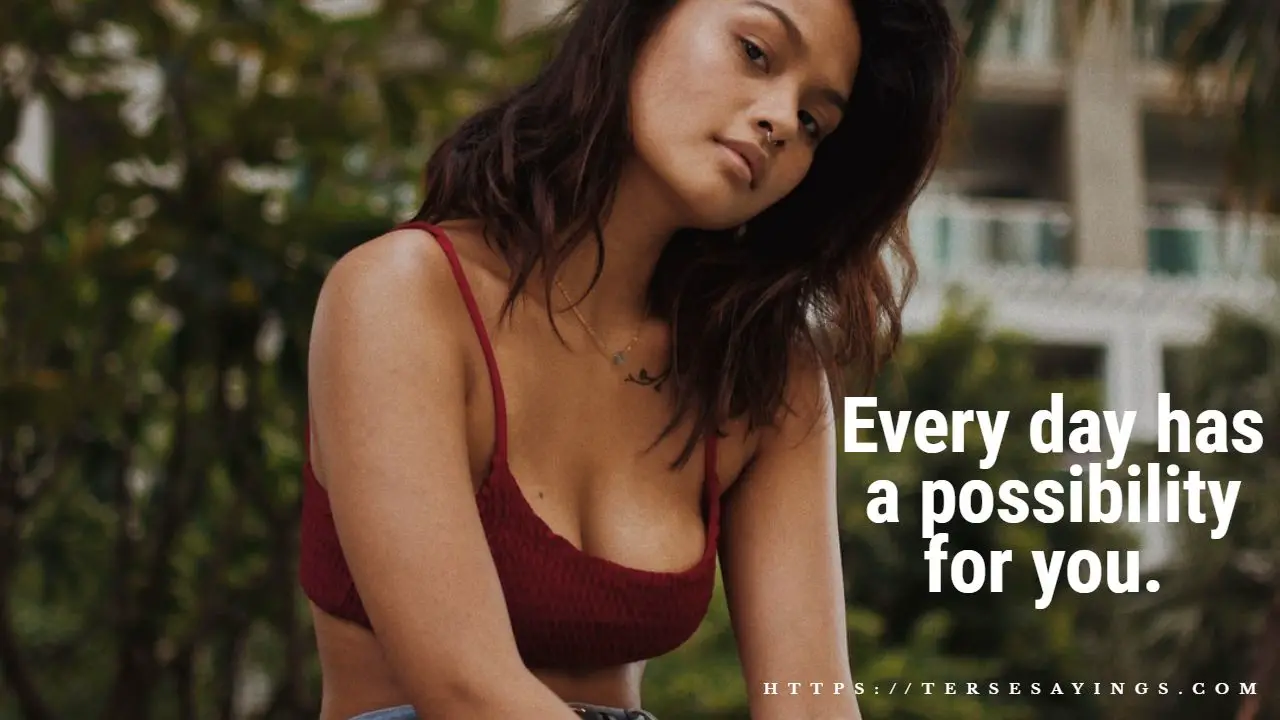 A boss has the title. A leader has the people.
A boss says, "Go!" A leader says, "Let's go!"
Accomplishing the impossible means only that the boss will add it to your regular duties.
After all, you are never given anything you can't handle. It may take time and extra effort, but you can do it.

You May like to read 75+Funny Girls quotes for Instagram
Are you going to be a badass? How so? Take your chances and work hard.
As a boss, how you make others feel says a lot about you.
At the end of the day, I'm the biggest boss. I'm self-made.
Best kind of vibe, if you ask me.
Big boss man Won't you hear me when I call I said the big boss man Won't you hear me when I call Well you aren't so big You are just tall that's all
Coffee, on one hand, confidence on the other
Confidence has no competition
Do you close deals in heels?

Related : 75+Funny Girls quotes for Instagram
Do you want people to say this about you? Show them your hustle.
Don't touch my crown with your filthy hands
Dream hard, work harder.
Even if others look down on you, ignore them and move higher. They don't deserve the view up there.
Every boss started as a worker.
Every day has a possibility for you.
For all those times you have inspired me. I look up to you. Have a great Boss's Day!
Good things come to those who hustle.
Girl Boss Quotes Netflix
Sophia Amoruso is the creator of Nasty Gal and the author of Girl Boss Quotes. On April 21st, Netflix released the book's visual adaptation. "Work hard," is her general theme. Make an impression of your personality. Attendance is mandatory. "Don't stop."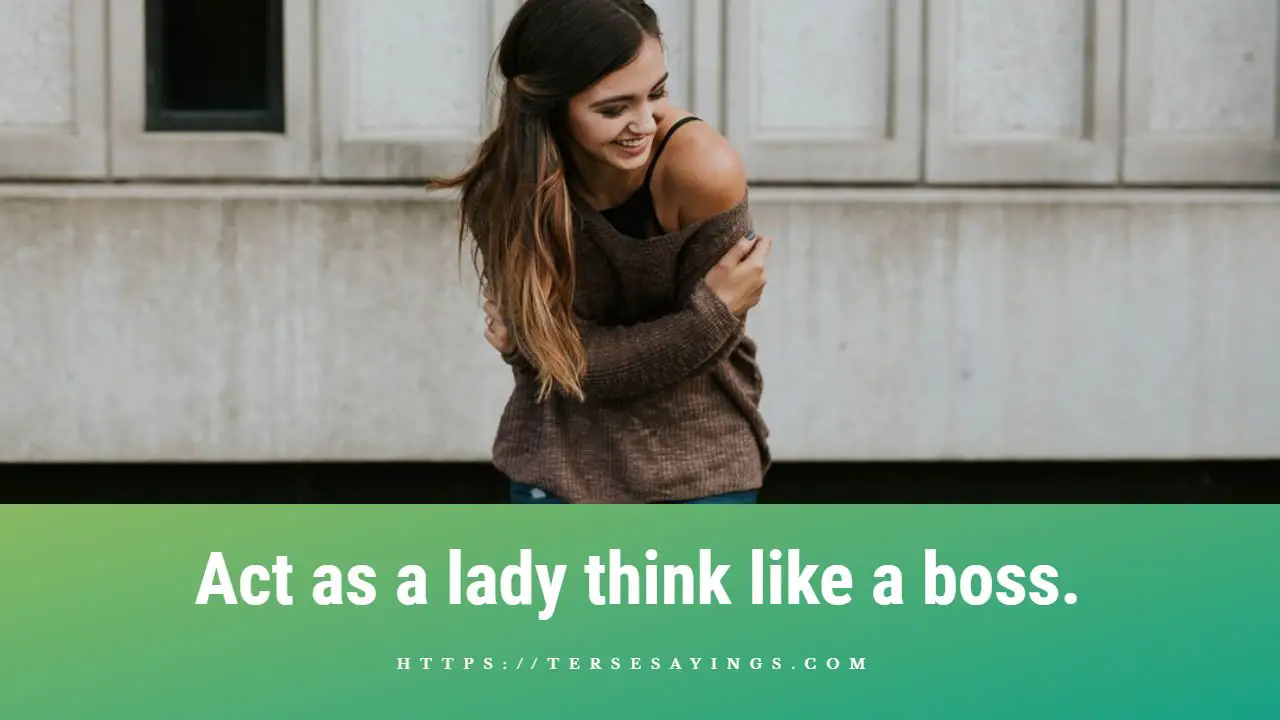 Money looks better in the bank than on your feet.
The only way to support a revolution is to make your own.
Compete with yourself, not with others.
In whatever you do, you're not going to stand out unless you think big and have truly original ideas. That comes from tapping into your creativity, not obsessing over what everyone else is doing.
You can't act like you've arrived when you're only just receiving the invitation.
If you're dreaming big, #GIRLBOSS, don't be discouraged if you have to start small. It worked for me.
She gets what she wants because she works for it.

Read this Article Also 70+ Famous Lil baby quotes and sayings about life, success and money
I am thankful for all of those who said no to me. It's because of them I'm doing it myself.
Keep your heels, head, and standards high.
Someday I want to be perfect; until then, I'll be happy being incredible.
Act as a lady think like a boss.
Always stay gracious, the best revenge is your paper.
You don't have to like me, but you will respect me. Cause I'm the boss.