John Grotton "Jocko" Willink is a former US Navy SEAl He obtained many decorations while serving in the military, including the Silver Star Medal and the Bronze Star. He is well-known for his discipline and leadership abilities. He has also published several motivating books. Jocko Willink Quotes teaches a lesson of inspiration for his life Navy life career and Also experiences.
Jocko's co-authored book, 'Extreme Ownership,' has entered the list of New York Times Bestsellers. The book is a how-to manual for becoming a strong leader. Jocko has authored seven motivating books. Among his most well-known works is 'Discipline Equals Freedom,' 'The Dichotomy of Leadership,' and 'Mikey and the Dragons.
Jocko knows a thing or two about being a leader. He is in high demand due to his outstanding leadership abilities. So, if you're seeking some of the top Jocko Willink leadership quotes, you'll find them right here. If you came here looking for encouraging quotes related to discipline, then you'll love these Jocko Willink Quotes on discipline.
You May Also Read:Best 90 + Fred Hampton Quotes That Will Inspire You
Jocko Willink Quotes Leadership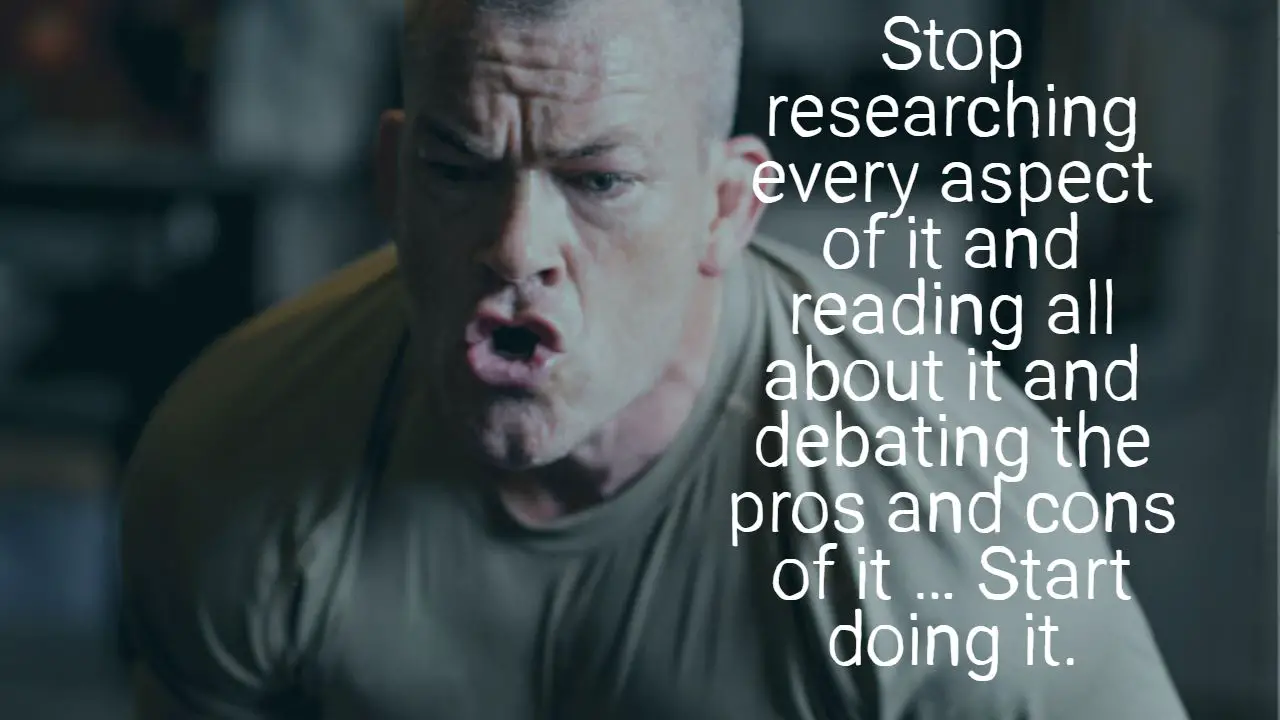 Stop researching every aspect of it and reading all about it and debating the pros and cons of it … Start doing it.
Use the stress to make you a better you.
If you get out there and do your best, you will either win, or you will learn.
Instead of letting the situation dictate our decisions, we must dictate the situation.
Weakness is strong. I must be stronger. successful people decide they are going to be successful. They make that choice. And they make other choices. Take on the challenges. They decide they are going to lead when no one else will.
Challenges are what make life interesting and overcoming them is what makes life meaningful.
Get up and GO. Take the risk, take the gamble, and take the first step. Take action. And don't let another day slip by.
You already know what the right thing to do is… You just gotta do it.
Hesitation is the enemy.
Ego clouds and disrupts everything.
Extreme Ownership is a mindset, an attitude.
When personal agendas become more important than the team and the overarching mission's success, performance suffers and failure ensues.
Fear is normal. Every person feels fear at some point.
I know that somewhere out there, another man is also preparing. That man is the enemy.
If you can say the word good, guess what? It means you're still alive, So get up, dust off, reload, recalibrate, reengage, and go out on the attack.
There is no growth in the comfort zone.
Jocko Willink Quotes On Life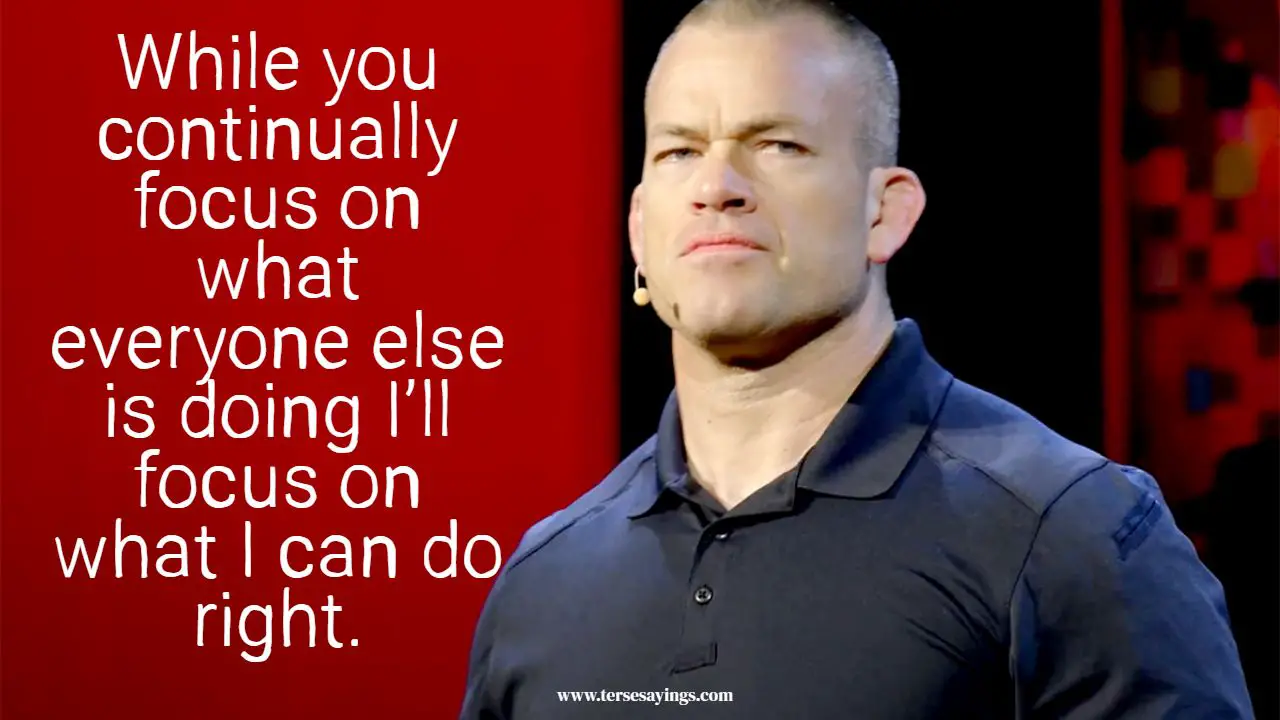 While you continually focus on what everyone else is doing I'll focus on what I can do right.
Don't fight stress. Embrace it. Turn it on itself. Use it to make yourself sharper and more alert. Use it to make you think and learn and get better and smarter and more effective.
Even if you can't perform at a high level, showing up and doing something is still a thousand times better than not showing up at all.
War is hell. And it teaches you lessons you will never forget.
All animals, including humans, need to see the connection between action and consequence to learn or react appropriately.
Stop checking social media and stop watching one more Youtube video.
Is this what I want to be? This? Is this all I've got—is this everything I can give? Is this going to be my life? Do I accept that?
Stronger. Smarter. More humble. Less ego.
No. Just look at the issue and say: Good.
Another mission Looking for you to exhale, set your weapon down, and close your eyes, even just for a moment. And that's when they attack.
Don't let your mind control you. Control your mind.
The shortcut is a lie. The hack doesn't get you there. And if you want to take the easy road, it won't take you to where you want to be: Stronger. Smarter. Faster. Healthier. Better.
There is no shortcut. There is no hack. There's only one way.
Keep it simple. Train hard. Train often. Lift heavy. Lift fast. Run hard. Eat steak. Pain is good.
There is no such thing as a weekend. This is an everyday gig: Every day is Monday.
If you allow the status quo to persist, you can't expect to improve performance, and you can't expect to win.
Jocko Willink Quotes On Discipline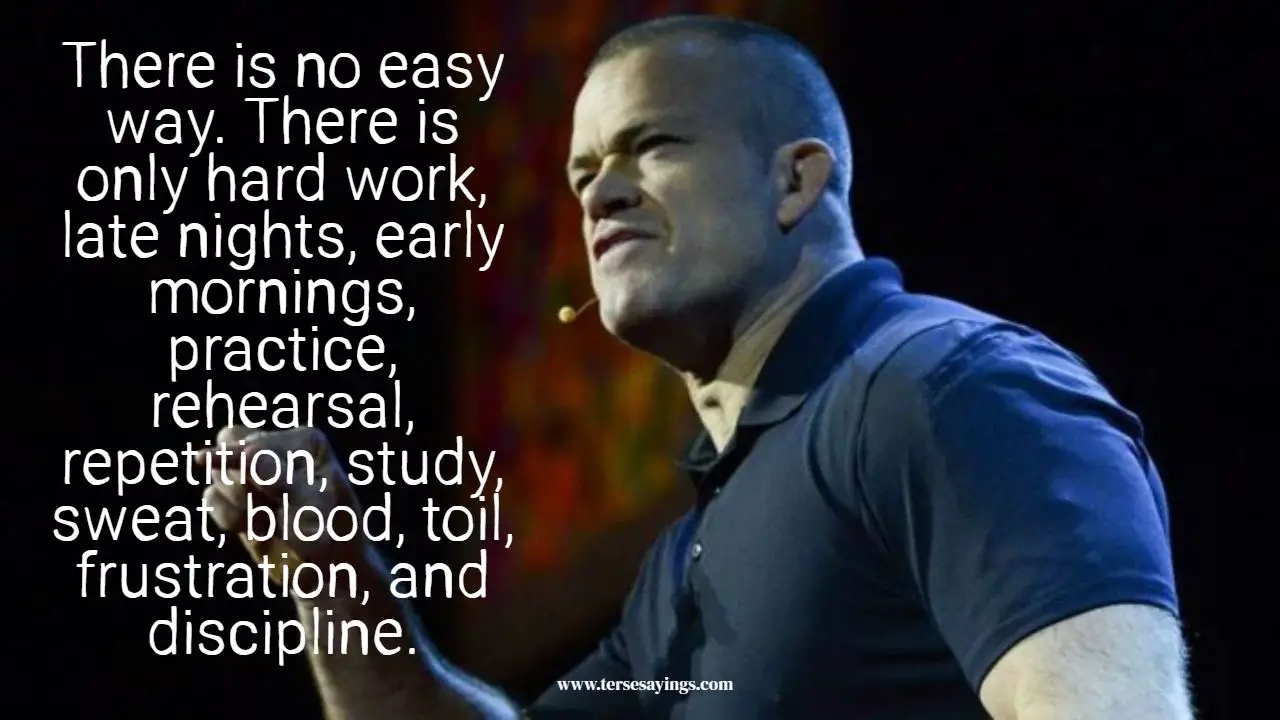 There is no easy way. There is only hard work, late nights, early mornings, practice, rehearsal, repetition, study, sweat, blood, toil, frustration, and discipline.
Self-discipline is the root quality that will improve every aspect of your life.
Freedom is what everyone wants to be able to act and live with freedom.
The more you practice, the better you get and, the more freedom you have to create.
One of the best mental disciplines for people to implement is simply putting together a schedule or a task list fully executing it.
Our freedom to operate and maneuver had increased substantially through disciplined procedures. Discipline equals freedom.
Discipline is the pathway to freedom.
Read More and Click Here:50+ Best Disney Christmas quotes
Don't count on motivation. Count on discipline.
If you stop looking for a shortcut… and find your discipline and your will.
Discipline is your best friend. It will take care of you as nothing else can.
Discipline is the way.
Motivation is fickle. It comes and goes.
You won't be. Don't count on motivation. Count on discipline.
How do you become better? There is only one way The way of discipline.
Where does discipline come from? It's pretty simple and pretty obvious. Discipline comes from within. It's an internal force.
Discipline yourself to free yourself.
Jocko Willink Quotes On Communication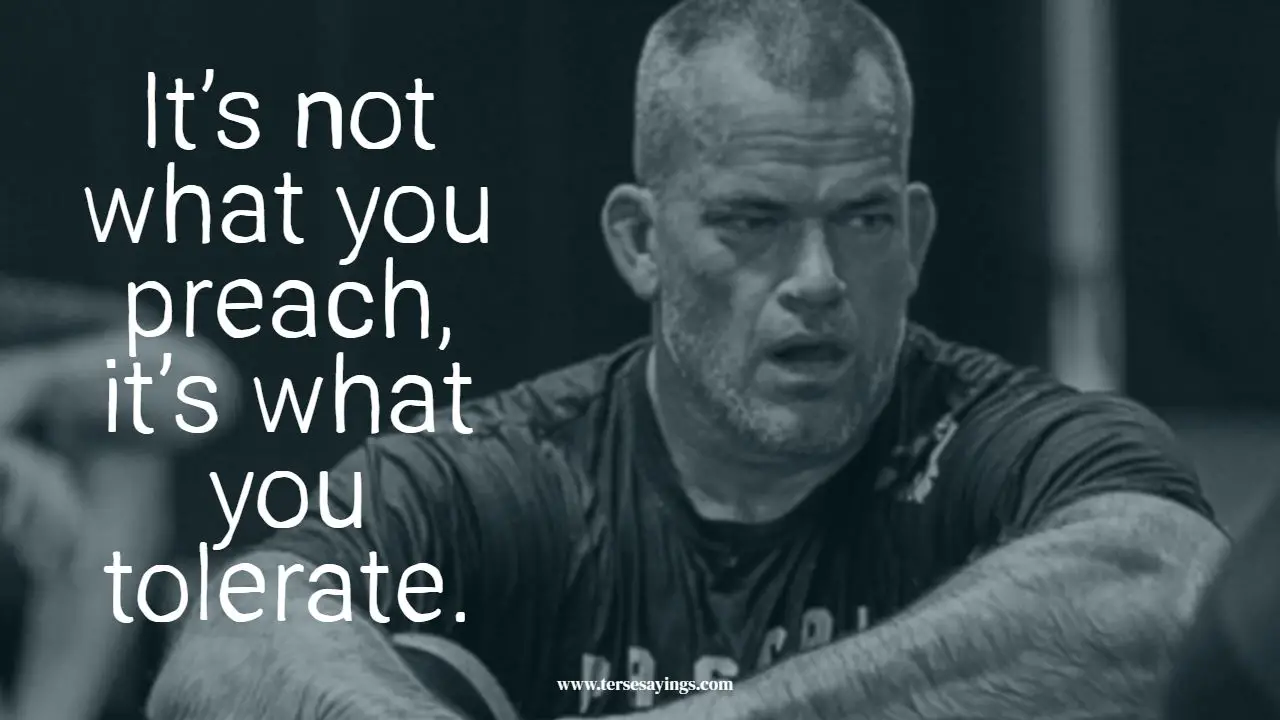 It's not what you preach, it's what you tolerate.
Most of the time at night you're not working on anything super productive, you're just winding down and watching stupid YouTube videos or surfing the internet reading clickbait stories, right? Don't do that.
If you don't have any discipline you'll end up with absolutely no freedom. You'll end up being a slaving to other people bossing you around.
Self-discipline comes from the self, it comes from you.
It isn't that you wake up one day and decide, that's it: I'm going to be weak. No. It's a slow incremental process. It chips at your will It chips at your discipline.
Effective leaders lead successful teams that accomplish their mission and win. Ineffective leaders do not.
Leaders must own everything in their world. There is no one else to blame.
Read More:Best 90 + famous Eckhart Tolle quotes Give you Power and Motivate
We all tend to avoid our weaknesses.
If you get your ego in your way, you will only look to other people and circumstances to blame.
War teaches you about honor, brotherhood, humility, and leadership.
The most fundamental truth at the heart of Extreme Ownership: there are no bad teams, only bad leaders.
The goal of all leaders should be to work themselves out of a job.
Leadership requires belief in the mission and unyielding perseverance to achieve victory.
If people don't respond to your leadership, and your reaction is to get more and more aggressive with them, they aren't likely to come around.
You can't make people listen to you. You can't make them execute. That might be a temporary solution for a simple task. You have to lead them.
Jocko Willink Quotes On Teamwork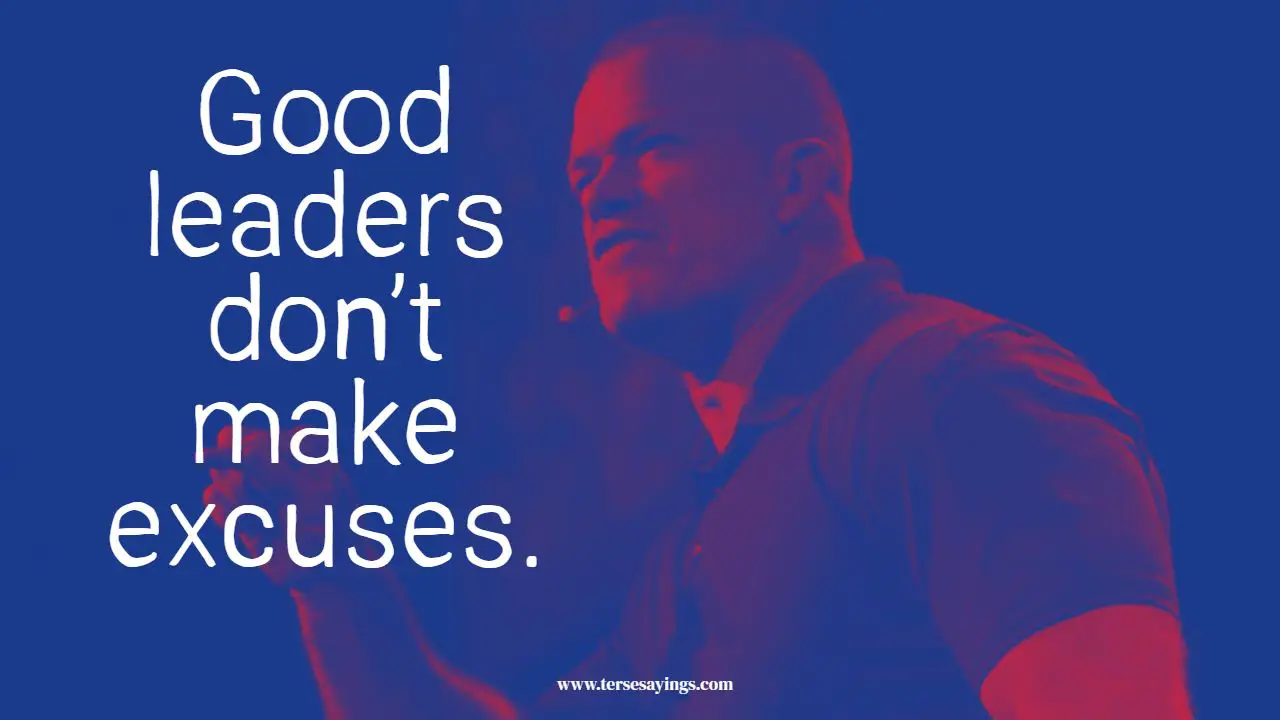 Good leaders don't make excuses.
Fear is normal. Every person feels fear at some point.
Decentralized Command is a key component to victory.
It is true on the battlefield, it is true in business, and it is true in life.
Senior leaders simply dared to accept and run with them.
Leading people is the most challenging the most gratifying undertaking of all human endeavors.
Of all the definitions, descriptions, and characterizations of leaders, there are only two that matter: Effective and ineffective. Effective leaders lead successful teams that accomplish their mission and win. Ineffective leaders do not.
The meaningful measure for a leader the team succeeds or fails.
As a human being, the strangest thing you've got is your force of will. The Darkness cannot extinguish your light. Your WILL. Your determination. No matter what is happening—no matter how hard the fight is.
If you want to be tougher mentally, it is simple; be tougher, don't meditate on it.
I think that to truly experience the light and the brightness, you have to see the darkness. I think if you shield yourself from the darkness, you'll not appreciate and fully understand the beauty of life.
Every day-day is a major balancing act that I have to figure out and coordinate.
None of that matters. The only thing that matters is that you do. So…Do!
Everyone wants some magic pill—some life hack—that eliminates the need to do the work.
Be humble or humble.
Don't Forget To Read These:Top 65 Inspirational Chadwick Boseman Quotes That Will Motivate You