We have compiled the most famous protect your heart quotes to motivate you to take care of your heart. Those we love and those we surround ourselves with may readily impact our hearts and thoughts. As a result, we're more likely to stray from our intended course. Those with whom we have intimate touch might influence us for the better or the bad. The true challenge is figuring out how to tell the difference between individuals with whom we should be cautious and those with whom we can freely give our feelings.
The phrase "guard your heart" has been used frequently in the context of Bible texts and Christianity.
But the most important thing is to constantly protect your beautiful heart, mind, and soul from anything that might jeopardize them.
We must not, however, conflate guarding our hearts with being walled off from connections. It's all about taking the time to assess the strength of your relationship before entirely relying on others.
Blindly trusting individuals will only lead to you being exploited and mistreated. So try not to be influenced by individuals at work, in your relationships, or y daily life.
Walk away now, before it's too late to recover.
Protect her heart and she will love you… wholeheartedly.
Never feel guilty for protecting your heart. – Bridgett Devoue
You don't protect your heart by acting like you don't have one. – Anonymous
Try letting a kindle protect your heart from sniper fire! – Daniel Clowes
Above all guard, your heart for everything you do flows from it. – Proverbs 4:23 (Bible Verse)
You can't always protect your heart; sometimes the only way to be safe is to open it.
Resilience is an important key. Protect the key to your peaceful heart. – Angelica Hopes
     Click here  to read : I Love You So Much Quotes
Avoiding certain people to protect your emotional health is not a weakness. It's wisdom.
Everything that enters your eyes and ears affects your heart, so always protect your heart.
Always protect your heart with unconditional self-love, faith, and courage. – Edmond Mbiaka
Don't let your hearts grow numb. Stay alert. It is your soul which matters. – Albert Schweitzer
Protect your heart from anyone who doesn't see the value of your love. – Christy Ann Martine
Never be reckless with someone else's heart and don't tolerate those who are reckless with yours.
Be careful who you open up to. Only a few people actually care, the rest are just curious. – Unknown
Guard Your Heart Quotes Bible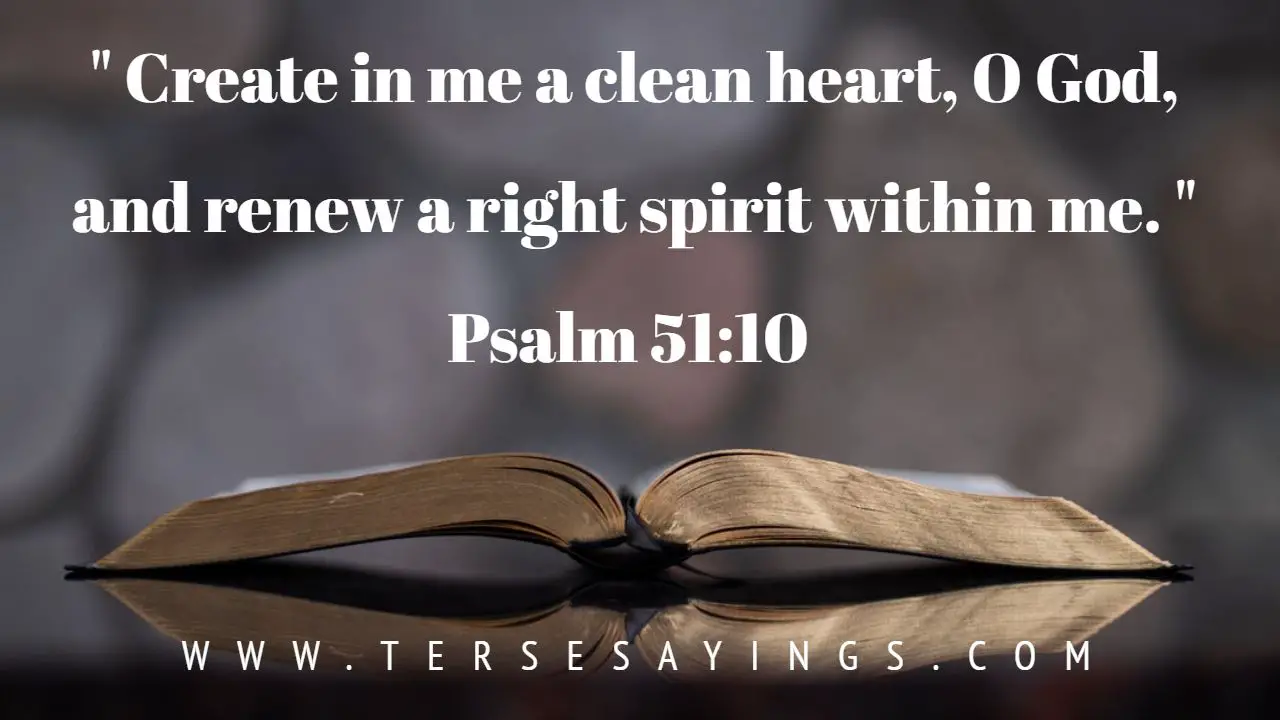 Keep your heart with all vigilance, for from it flow the springs of life. Proverbs 4:23
Create in me a clean heart, O God, and renew a right spirit within me. Psalm 51:10
My flesh and my heart may fail, but God is the strength of my heart and my portion forever. Psalm 73:26
Put to death therefore what is earthly in you: sexual immorality, impurity, passion, evil desire, and covetousness, which is idolatry. Colossians 3:5
My son, give me your heart and let your eyes observe my ways. Proverbs 23:26
Trust in the Lord with all your heart, and do not lean on your own understanding. In all your ways acknowledge him, and he will make straight your paths. Proverbs 3:5-6
Let not your heart turn aside to her ways; do not stray into her paths, Proverbs 7:25
If then you have been raised with Christ, seek the things that are above, where Christ is, seated at the right hand of God. Colossians 3:1
     Related : 60+ Heart Touching I Miss You Mom Quotes From Daughter
Do not give dogs what is holy, and do not throw your pearls before pigs, lest they trample them underfoot and turn to attack you. Matthew 7:6
The heart is deceitful above all things, and desperately sick; who can understand it? Jeremiah 17:9
And those who belong to Christ Jesus have crucified the flesh with its passions and desires. Galatians 5:24
You will seek me and find me when you seek me with all your heart. Jeremiah 29:13
Delight yourself in the Lord, and he will give you the desires of your heart. Psalm 37:4
If we say we have no sin, we deceive ourselves, and the truth is not in us. 1 John 1:8
I the Lord search the heart and test the mind, to give every man according to his ways, according to the fruit of his deeds. Jeremiah 17:10
For whenever our heart condemns us, God is greater than our heart, and he knows everything. 1 John 3:20
Above All Else, Guard Your Heart Quotes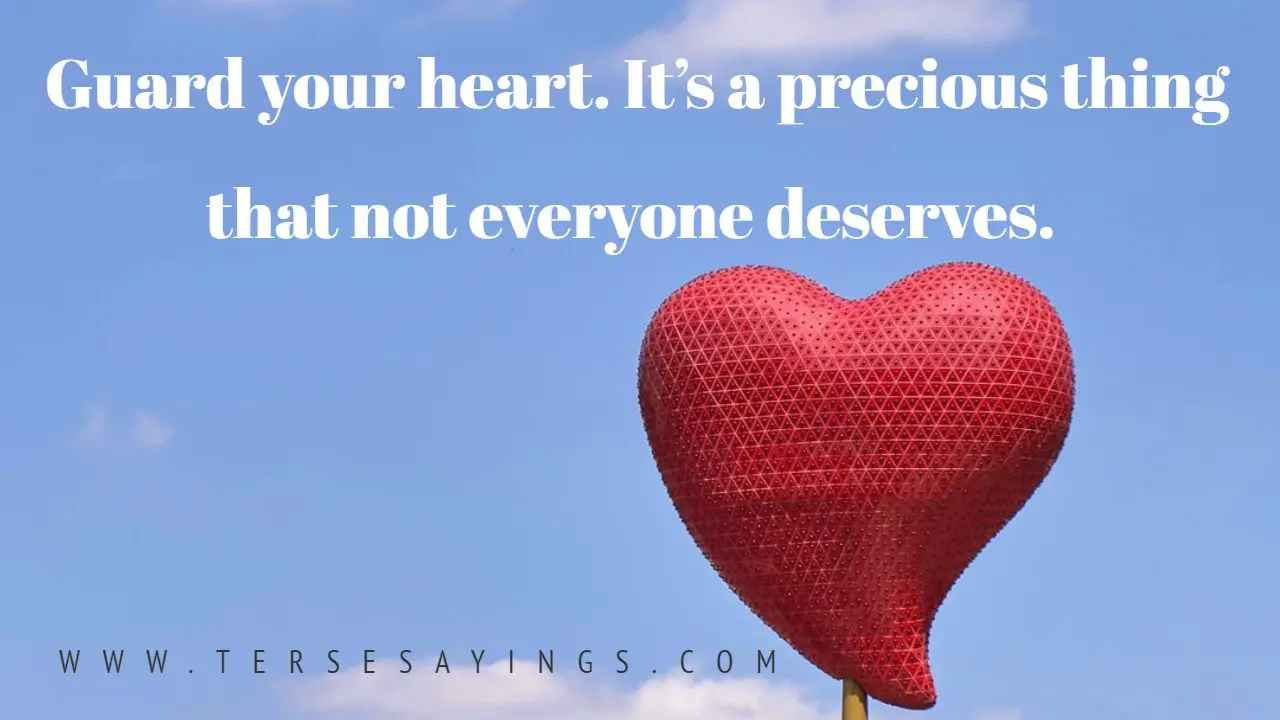 Guard your heart. It's a precious thing that not everyone deserves. – Unknown
Surround yourself with love. Protect your heart with peace. Live your life in the light. – Anonymous
Sometimes it's hard to let down your guard and trust somebody with your heart. – Unknown
Your heart is sacred land. Don't let just anything enter it. Guard it with your life. – Yasmin Mogahed
Your heart is who you are, all else follows. Guard your heart, Thomas. Guard your heart. – Liam Perrin
You wear your heart on your sleeve. Guard it more carefully, lest others see it and pluck it out. – Jay Kristoff
     Related : Best 50+ Fake Love Quotes For Every single Broken Heart
Just because he says sweet things to you doesn't mean you should let your guard down. Always protect your heart.
I'll protect your eroding heart until eternity, he said, as he kept his hand on her broken heart. – Karnika Mishra
Everyone struggles to guard their heart against breaking when they should desire to have a heart that breaks. – Unknown
Guard the secret theater of your heart. See nothing there that you do not want to see happen in reality. – Roy H. Williams
Everyone struggles to guard their heart against breaking when they should desire to have a heart that breaks … – John Geddes
Guard your heart, mind, and time. Those three things will determine the health of everything else in your life. – Andrena Sawyer
Negative things happen to all of us. We can't get away from that, but don't bring it close to you. Guard your heart. – Unknown
What's the point of living if you're going to hate the world? Guard your heart if you have to, but don't shut it away. – Neal Shusterman
Protect your heart from the merciless words which are bare. Not everyone can understand your feelings, you share…. – Rishu Srivastava's
My Heart Is Guarded Quotes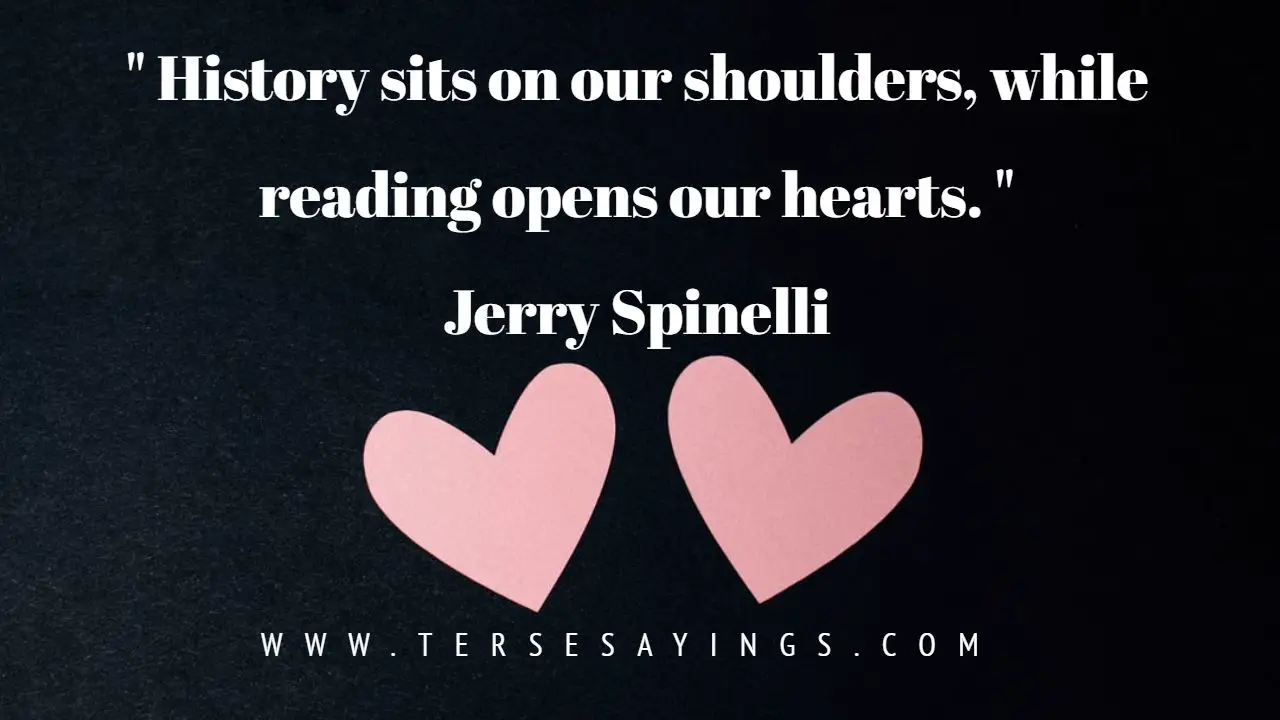 I think maybe there could be some restrictions that there had to be a certain amount of training taken. Ronald Reagan
There wasn't an inch of Mhisery that Quinn didn't find gorgeous, from her brain to her body to her tightly guarded heart.  Alex Morgan
History sits on our shoulders, while reading opens our hearts. – Author: Jerry Spinelli
I don't think that the total creation took place in six days as we now measure time. If we can confirm, say, the Big Bang theory, that doesn't at all cause me to question my faith that God created the Big Bang. Jimmy Carter
In a corner of her heart, she imagined her compassion as kindling that could ignite not only her tender and guarded feelings for her mother, but also jump across the void and ignite her mother's feelings for her. Sonja Yoerg
Once your heart has been broken, it never really heals. The wounds may heal, but the scars remain there forever. That delicate tissue must be guarded and protected at all costs. K. Langston
I hate that bookstores are closing. Hate it! What's better than hanging out in a bookstore, be it independent or chain, and talking books with people who love books? Lisa Jackson
     You may like read : 80+ new year wishes heart touching
I don't have any tattoos. Paul Dano
The strong we like, but the vulnerable we love. Nicholas M. Bugden
God has guarded His Word so that only the pure in heart can see its secrets. All other efforts will fail. Winkie Pratney
He was Will, in all his perfect imperfection; Will, whose heart was as easy to break as it was carefully guarded; Will, who loved not wisely but entirely and with everything he had. Cassandra Clare
Khalid would break every bone in your body for what you've done. Renee Ahdieh
He had been so many things. Seductive as silver and deadly as a cobra. And vulnerable like a hurt child underneath it all. L.J.Smith
I would ask my parents something but then go to my siblings. We were encouraged to bounce ideas off everyone. Ahmet Zappa
We have to find the back door to peoples' hearts because the front door is heavily guarded. Ravi Zacharias
At the end of the '60s, I was trying to enter the world of comics. Sergio Aragones
Like art, religion is an imaginative and creative effort to find meaning and value in human life. Karen Armstrong
Guard Your Heart through Mind Quotes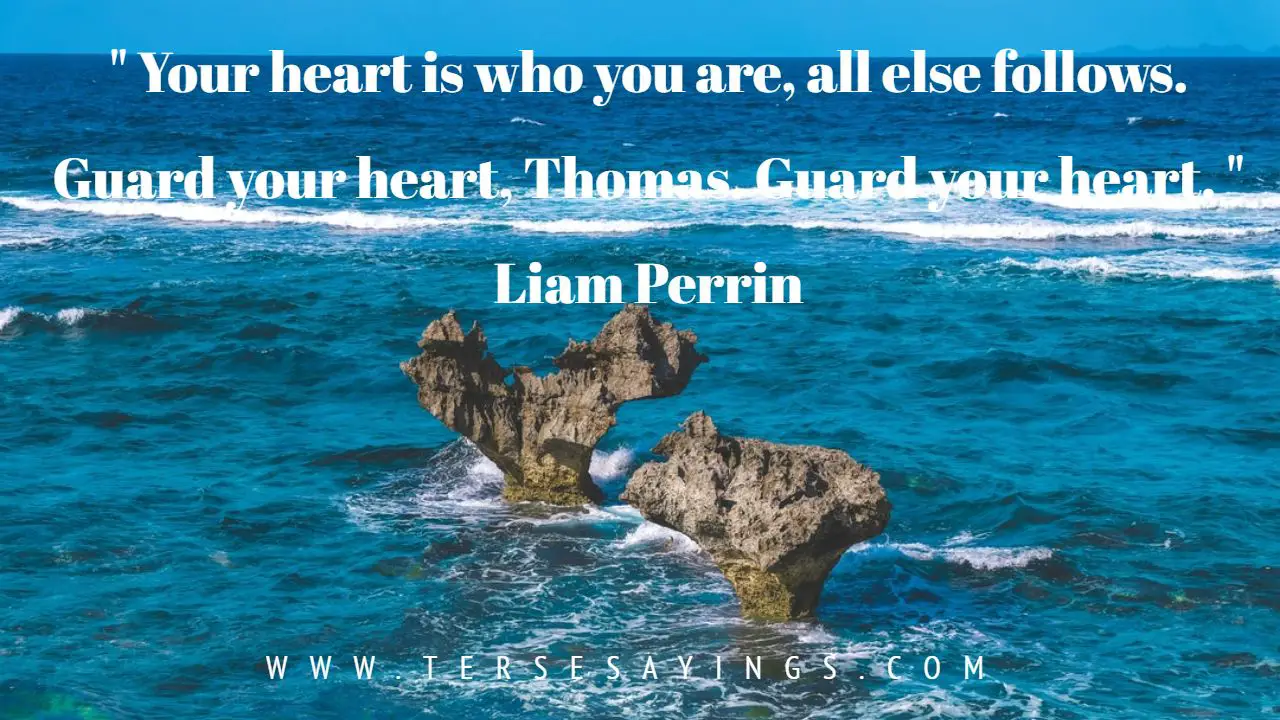 Guard your heart, mind, and time. Those three things will determine the health of everything else in your life. Andrena Sawyer
Your heart is who you are, all else follows. Guard your heart, Thomas. Guard your heart. Liam Perrin
Negative things happen to all of us. We can't get away from that, but don't bring it close to you. Guard your heart. Unknown
Sometimes it's hard to let down your guard and trust somebody with your heart. Unknown
Once your heart has been broken, it never really heals. The wounds may heal, but the scars remain there forever. That delicate tissue must be guarded and protected at all costs. K. Langston
If we have a heart for the magnitudes of life, it will not seem vain to believe that God Himself should guard it. George A Smith
Guard your heart: Mysterious things happen in there. Stand as the watchman of your soul, and be careful about what you let in. For, therefrom, come all your life's issues. Manuela George-Izunwa
     Don't forget to read : Best 80 + Nf Quotes on Life And Love
It is in my nature to be kind, gentle, and loving… BUT KNOW THIS: When it comes to matters of protecting my friends, my family, and my heart. Do not trifle with me. For I'm the most powerful and relentless creature you will ever know… Harriet Morgan
Guarding your heart means protecting the deepest parts of who you are – both your emotional and spiritual worlds – from anyone who could cause them harm. Debra Fileta
Wall your life, guard your heart, and mind your mind! A life without a wall at least blocks something! A mind without a wall accepts anything at all! Ernest Agyemang Yeboah
Be strong enough to love after you've been hurt, but smart enough to guard your heart and be careful of whom you let in it. Rashida Rowe
The mind is your guard, the heart is your maid and the soul is your territory. Nobody else but you should have the control of these. Gloria D. Gonsalves