We might feel more connected if we read relatable quotes. What a year it's been, after all. Fear, uncertainty, difficulty, and, in many situations, sadness are all part of the picture. That is for certain. Life as we knew it changed.
In moments like this, we want to concentrate on what we can control: our thoughts, actions, and emotions. And reading this excellent collection of really applicable quotations is a fantastic way to adjust your thoughts, make you smile, refocus your energy, and motivate.
To lose patience is to lose the battle. Mahatma Gandhi
Problems are not stopped signs, they are guidelines. Robert H. Schuller
It is only in our darkest hours that we may discover the true strength of the brilliant light within ourselves that can never, ever, be dimmed. Doe Zantamata
When it rains, look for rainbows; when it's dark, look for stars. Oscar Wilde
A trap is only a trap if you don't know about it. If you know about it, it's a challenge. China Miéville
You are braver than you believe, stronger than you seem, smarter than you think, and loved more than you'll ever know. A.A. Milne
    Click here to read: Best 100 + Abraham hicks quotes on relationships, life, and love
The only thing that makes life possible is permanent, intolerable uncertainty; not knowing what comes next. Ursula K. Le Guin
I wanted a perfect ending. Now I've learned, the hard way, that some poems don't rhyme, and some stories don't have a clear beginning, middle, and end. Life is about not knowing, having to change, taking the moment, and making the best of it, without knowing what's going to happen next. Delicious Ambiguity. Gilda Radner
Doing the best at this moment puts you in the best place for the next moment. Oprah Winfrey
If plan A doesn't work, the alphabet has 25 more letters. 204 if you're in Japan. Claire Cook
Relatable Quotes About Life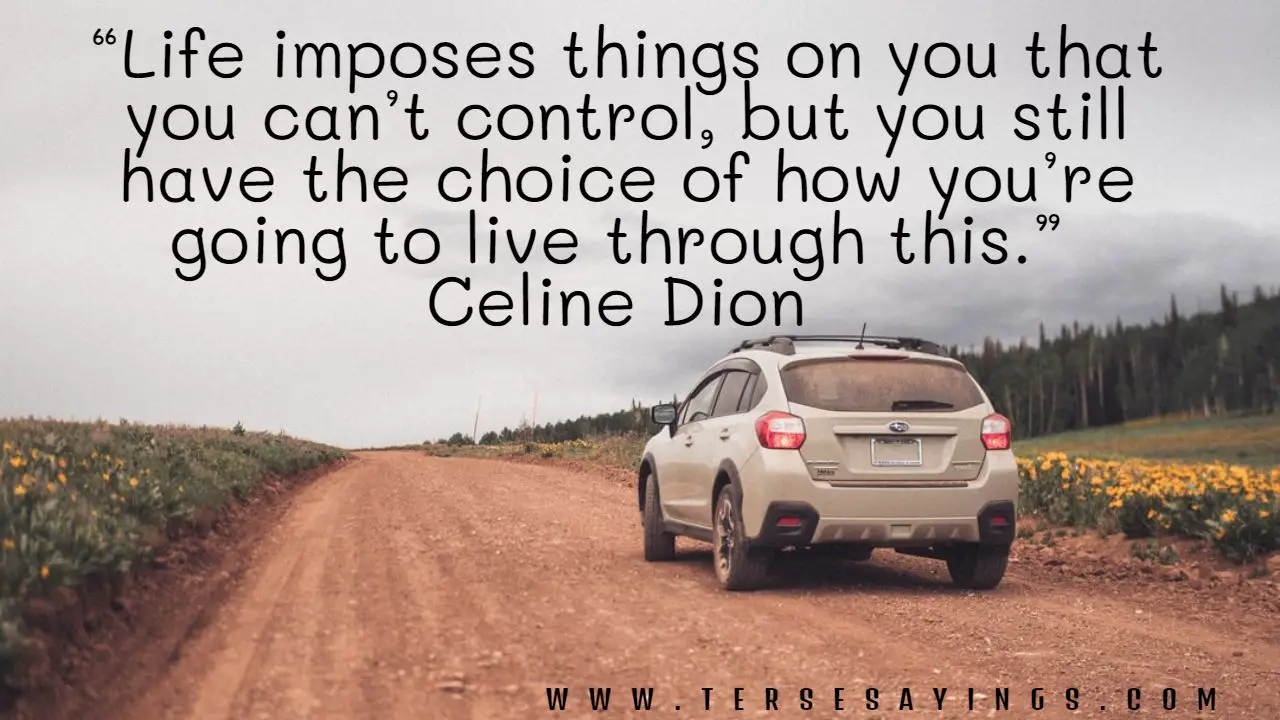 You've done it before, and you can do it now. See the positive possibilities. Redirect the substantial energy of your frustration and turn it into positive, effective, unstoppable determination. Ralph Marston
There's never enough time to do all the nothing you want. Bill Waterson
Sometimes you find yourself in the middle of chaos, and sometimes in the middle of chaos, you find yourself. Boonah Mohammed
You are today where your thoughts have brought you; you will be tomorrow where your thoughts take you. James Allen
    Related: Obito Uchiha's Most Inspirational Love And Life Quotes
Hope is important because it can make the present moment less difficult to bear. If we believe that tomorrow will be better, we can bear a hardship today. Thich Nhat Hanh
Life imposes things on you that you can't control, but you still have the choice of how you're going to live through this. Celine Dion
What deep wounds ever healed without a scar? Lord Byron
Life is about accepting the challenges along the way, choosing to keep moving forward, and savoring the journey. Roy T. Bennett
2020 was the year of homeschooling. Steven Magee
When things are bad, we take comfort in the thought that they could always get worse. And when they are, we find hope in the thought that things are so bad they have to get better. Malcolm S. Forbes
Relatable quotes Instagram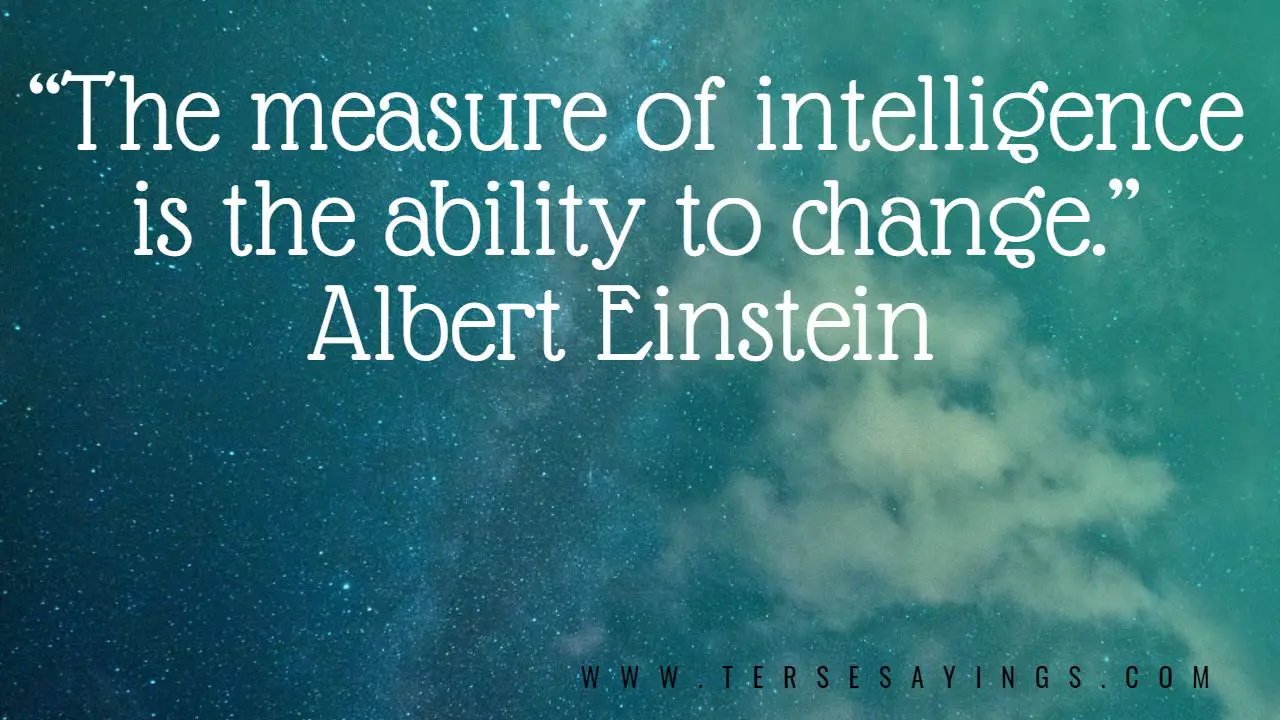 In three words I can sum up everything I've learned about life. It goes on. Robert Frost
It doesn't matter how slow you go, as long as you don't stop. Confucius
You should never view your challenges as a disadvantage. Instead, you need to understand that your experience facing and overcoming adversity is one of your biggest advantages. Michelle Obama
In times of great stress or adversity, it's always best to keep busy, to plow your anger and your energy into something positive. Lee Iacocca
Success is due to our stretching to the challenges of life. Failure comes when we shrink from them. John C. Maxwell
Obstacles don't have to stop you. If you run into a wall, don't turn around and give up. Figure out how to climb it, go through it, or work around it. Michael Jordan
     Also read: 75+Funny Girls quotes for Instagram
The measure of intelligence is the ability to change Albert Einstein
He knows not his strength who hath not met adversity. William Samuel Johnson
I can't change the direction of the wind, but I can adjust my sails to always reach my destination. Jimmy Dean
Today was good. Today was fun. Tomorrow is another one. Dr. Seuss
Funny Relatable Quotes
Before coffee, I'm a hot mess. After? I'm a wide awake hot mess. So there's that. – Nanea Hoffman.
When your cleaning habits involve pushing everything onto one chair
Love is a serious mental disease. – Plato.
You're only given a little spark of madness. You mustn't lose it. – Robin Williams.
When coffee is the only thing that will get you out of bed in the morning
The statistics on sanity are that one out of every four Americans is suffering from some form of mental illness. Think of your three best friends. If they're okay, then it's you. – Rita Mae Brown.
When your current relationship status involves your fridge
I cannot afford to waste my time making money. – Louis Agassiz.
When you haven't felt fully rested since high school
     Related: 100 + Famous Funny, Hate, and Dangerous Liar Quotes
I figured something out. The future is unpredictable. – John Green.
I did not attend his funeral, but I sent a nice letter saying I approved of it. – Mark Twain.
An old friend will help you move. A good friend will help you move a dead body. – Jim Hayes.
When, even as an adult, you still need supervision
Deep Relatable Quotes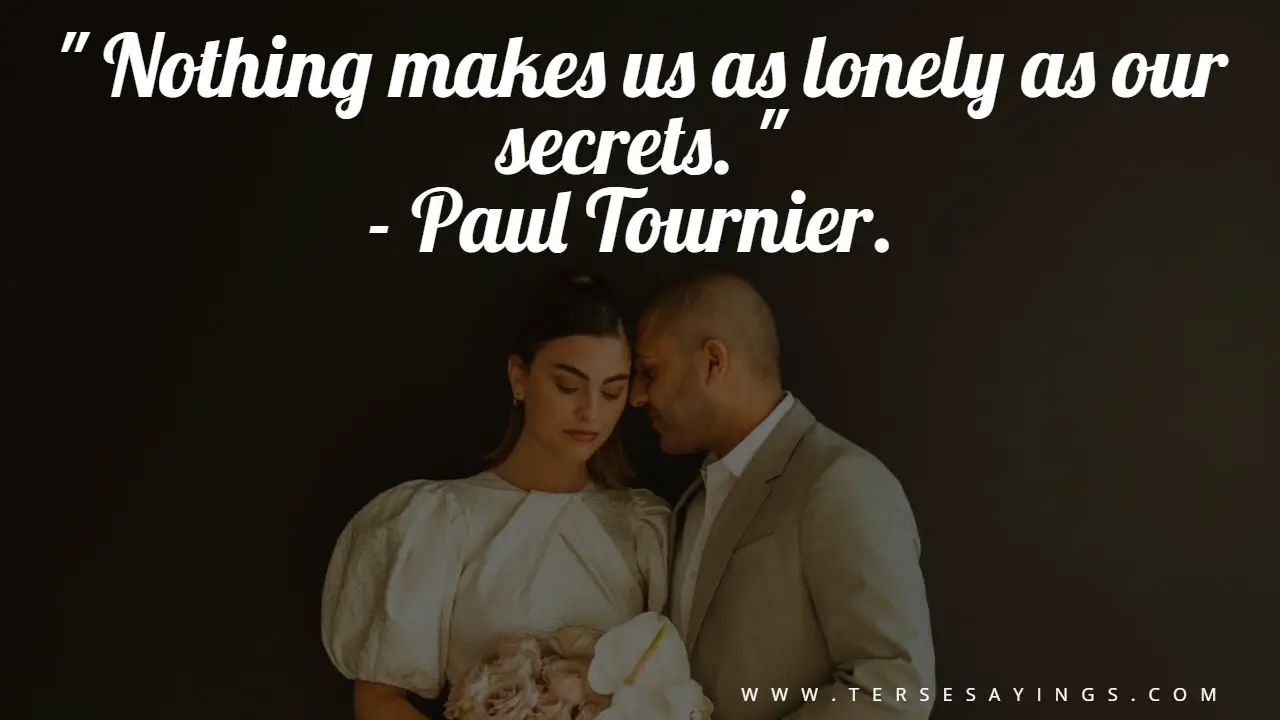 Loneliness adds beauty to life. It puts a special burn on sunsets and makes night air smell better. – Henry Rollins.
It's better to be unhappy alone than unhappy with someone — so far. – Marilyn Monroe.
I never said, 'I want to be alone.' I only said, 'I want to be left alone.' There is all the difference.- Greta Garbo.
     Related: 100+ Best Deep dark quotes about life
If you are lonely when you're alone, you are in bad company. – Jean-Paul Sartre.
What a lovely surprise to finally discover how unlonely being alone can be. – Ellen Burstyn.
You're only lonely if you're not there for you. – Phil McGraw.
Nothing makes us as lonely as our secrets. – Paul Tournier.
I feel and think much as you do, care about many of the things you care about, although most people don't care about them. You are not alone. – Kurt Vonnegut.
Relatable Quotes Relationship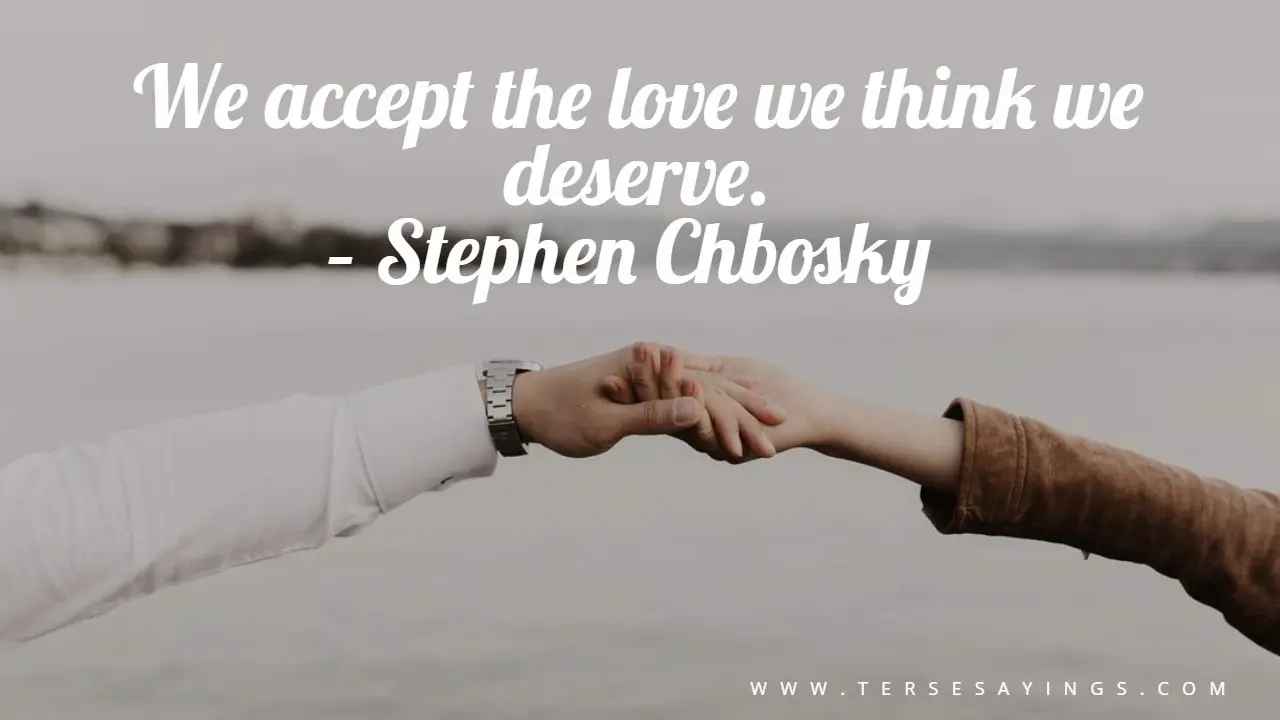 Your hand touching mine. This is how galaxies collide. – Sanober Khan
Love like you'll never be hurt.– William W. Purkey
You know you're in love when you can't fall asleep because reality is finally better than your dreams.– Dr. Seuss
We accept the love we think we deserve.– Stephen Chbosky
It is better to be hated for what you are than to be loved for what you are not.– Andre Gide
I can't fall in love with the sky if I know nothing about the ocean. In the same way, I can't fall in love with your skin if I know nothing about your soul.– R.M.Drake
Love is putting up with someone's bad qualities because they somehow complete you.– Sarah Dessen
    Don't forget to read: Best 80+ husband hurting wife quotes relationship
We're born alone. We live alone. We die alone. Only through our love and friendship can we create the illusion for the moment that we're not alone.– Orson Welles
Being deeply loved by someone gives you strength while loving someone deeply gives you courage.– Lao Tzu
Love recognizes no barriers. It jumps hurdles, leaps fences, and penetrates walls to arrive at its destination full of hope.– Maya Angelou
Love is that condition in which the happiness of another person is essential to your own.– Robert A. Heinlein
You don't love someone because they're perfect, you love them even though they're not.– Jodi Picoult
Love waits for all of us quietly in that place where no one is looking.– Atticus Poetry
Relatable Quotes About Love
For your consideration, here are some relevant life quotes, relatable depression quotes, and sad relatable quotes. There are also some relatable sad statements and relatable teenage quotes.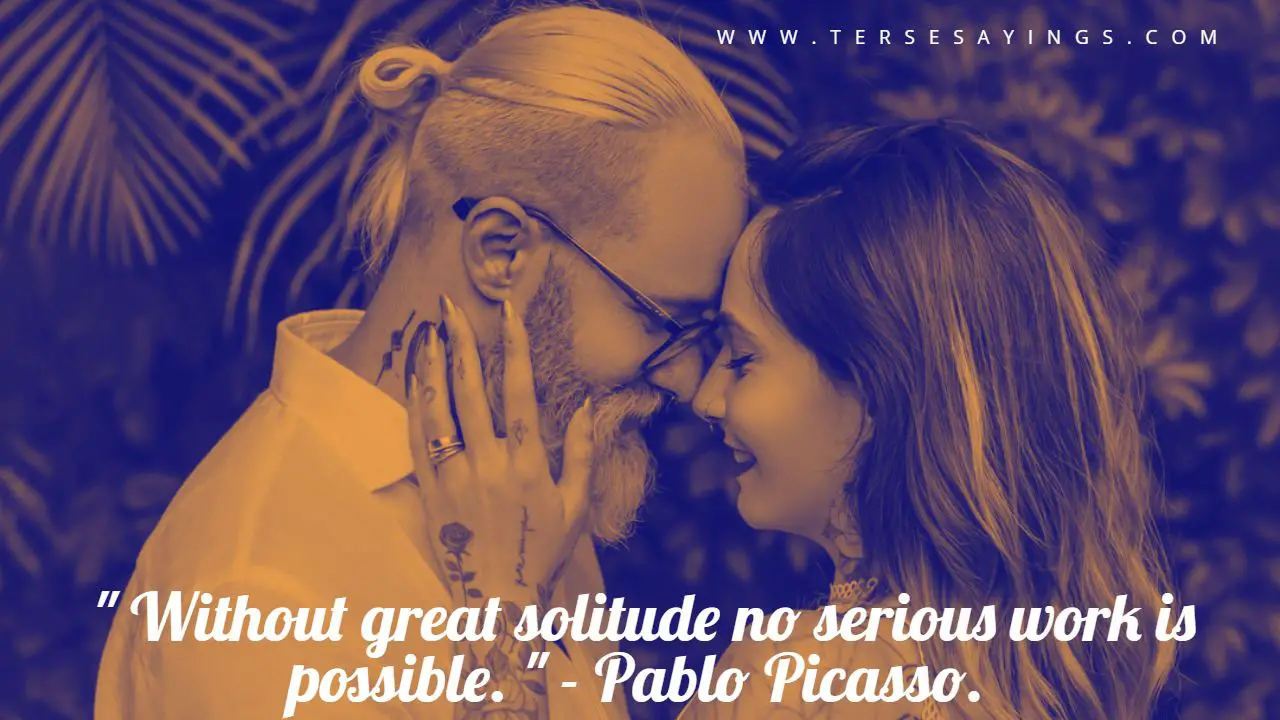 Without great solitude no serious work is possible. – Pablo Picasso.
No one saves us but ourselves. No one can and no one may. We must walk the path. – Gautama Buddha.
Associate yourself with people of good quality, for it is better to be alone than in bad company. – Booker T. Washington.
Loneliness is and always has been the central and inevitable experience of every man. – Thomas Wolfe.
     Click here to read: Best 65 + Stitch Quotes About Family and Love
Be a loner. That gives you time to wonder, to search for the truth. Have holy curiosity. Make your life worth living. – Albert Einstein.
At the innermost core of all loneliness is a deep and powerful yearning for union with one's lost self. – Brendan Behan.
Don't feel alone, because there is always someone out there who loves you more than you can imagine. – Anurag Prakash Ray.
Women aren't moody, they just have days when they are less likely to put up with you. – Ritu Ghatourey.
It's just, usually in these types of stories, it's the girl with the bow and arrow who does the hard stuff. – Liza Koshy.