If you are on social media platforms, then you will definitely know that the announcement of a pregnancy is a big deal.
For this, you should find the best pregnancy announcement captions and quotes, and here you will find all these quotes.
You can use all these quotes to announce your pregnancy to your friends and family members and also on your social media platforms.
But the main challenge is for you to announce your pregnancy in the best way because it is one of the biggest announcements of your life. So you have to make it good
The list of pregnancy quotes is the only one that you will definitely need to announce your pregnancy.
We all know that pregnancy is one of the most beautiful stages of any women's life because the addition of a new child to a family brings happiness and new experiences for a mother.
However, it is a happy and delightful moment for the whole family when a new child is coming, so everyone wants to announce this good news in different ways to family members and also on social media platforms.
Like holding cute and small dresses and shoes, clicking a picture, and add a caption new member is coming to my family, share it on your social media platforms.
But the best thing is that don't forget to add some funny quotes and captions at the time of announcing the pregnancy, this thing will add more feelings to your good news.
So, if you are women who are expecting a baby and you want to announce this good news on your social media platforms or to your friends and family members in different ways then the funny pregnancy announcement quotes are the best option for you.
Here in this article, we are going to tell you different types of quotes and captions for pregnancy announcements.
Funny Instagram Pregnancy Announcement Captions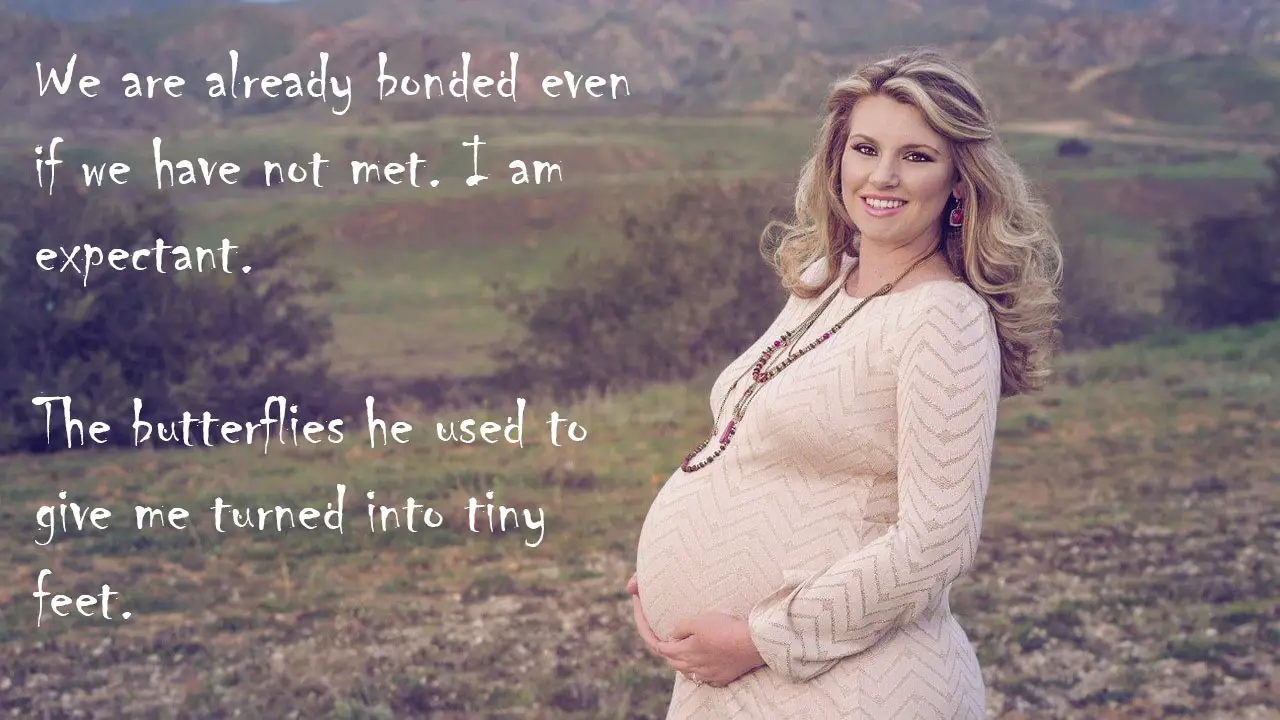 We are already bonded even if we have not met. I am expectant.
The butterflies he used to give me turned into tiny feet.
We're resting up while we can. We'll be missing a lot of sleep starting in (due date month).
Can't wait to meet our Sweet Baby.
Twice the love, twice the joy.
This is the day we both had been waiting for so long. We are so glad right now to let you know that we are expecting a baby. Pray for us!
Our little sweet pea makes us a family of three.
I always wondered what it would be like to be pregnant. Now I know!
Love this bump and all those wiggles.
Hip Hip Hooray! Another babe is on its way!
Religious Pregnancy Announcement Wording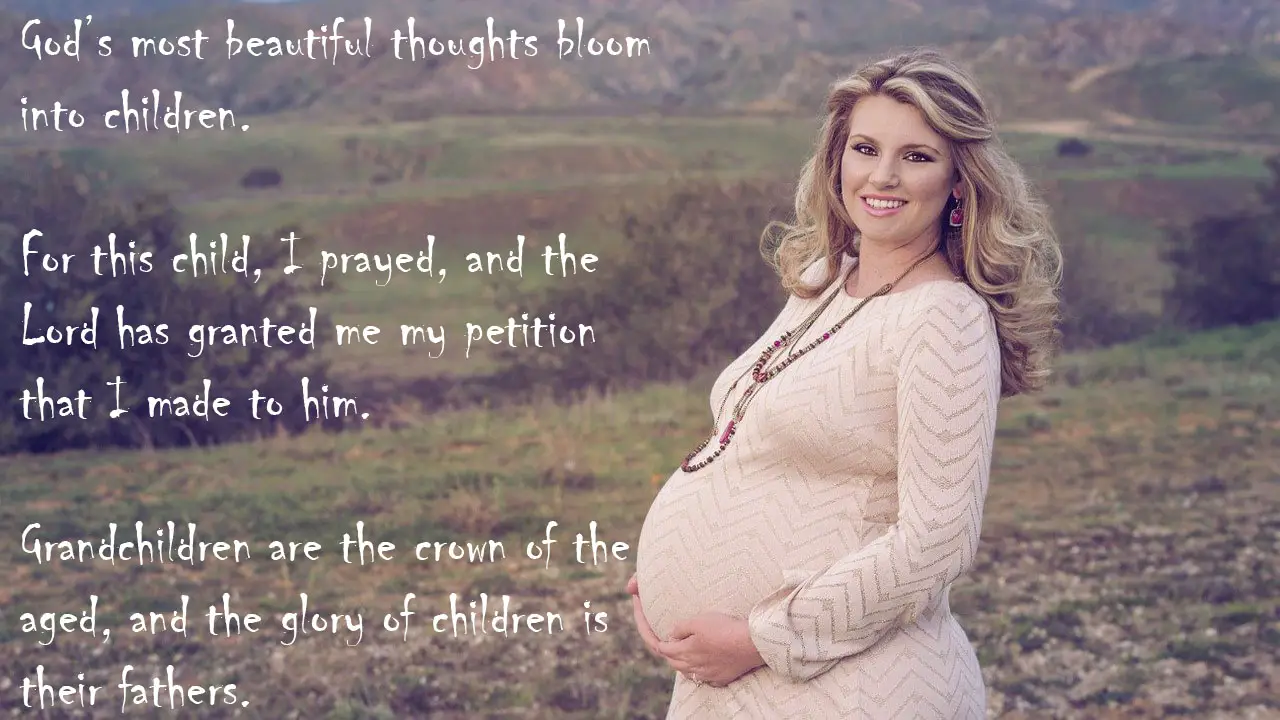 God's most beautiful thoughts bloom into children.
Heaven has smiled down on us.
For this child, I prayed, and the Lord has granted me my petition that I made to him.
Behold, children, are a heritage from the Lord, the fruit of the womb a reward.
Grandchildren are the crown of the aged, and the glory of children is their fathers.
As you do not know the way the spirit comes to the bones in the womb of a woman with a child, so you do not know the work of God who makes everything.
Like newborn infants, long for the pure spiritual milk, that by it you may grow up into salvation.
Pregnancy Announcement Quotes For Husband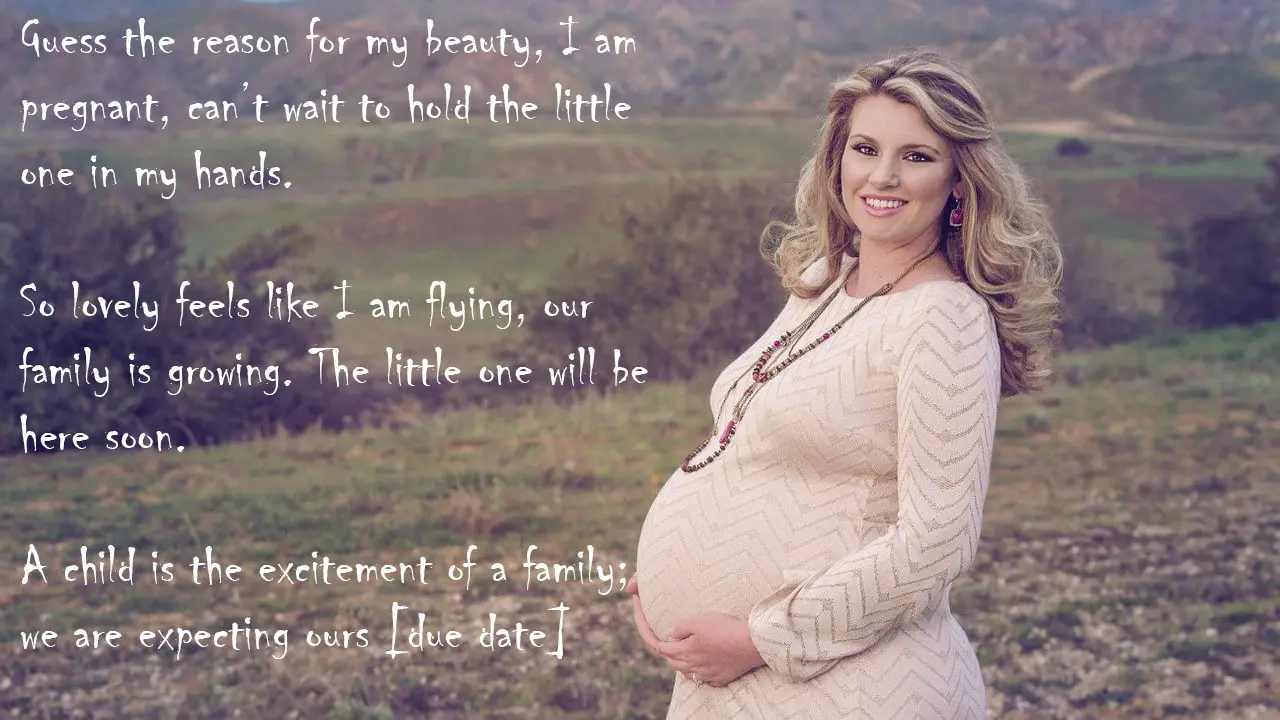 Guess the reason for my beauty, I am pregnant, can't wait to hold the little one in my hands.
So lovely feels like I am flying, our family is growing. The little one will be here soon.
We have been waiting for this day for so long. We are happy to announce that we are expecting a baby.
A child is the excitement of a family; we are expecting ours [due date]
Believe in what you see; our baby will come dressed in blue. I am pregnant.
Read more: 25+ Funny Hiking Quotes To Make You Happy
There is no better feeling than the kicks inside me
The bundle of joy is on its way, it is full of happiness and joy. I am pregnant.
Soon our home will be full of guests and all because of happiness that will be it in. we are expecting a baby.