If you're religious, adding grateful quotes to God will help your family understand what's important to you. Create a unique greeting card to express your gratitude for all the blessings you have received over the last year and to share with friends and family. God has blessed us with life. All of your adoration should be directed to the Creator.
In order to show the Lord your thankfulness, thank Him for all of His favors. You should always strive to remember that you are the Lord's servant. When you are in need, call on your Lord, and when you are pleased, give him praise. Thank him for bestowing on your eternities of insight and joy. Here are some prayers of gratitude to God for all of his favors, which demonstrate your constant devotion to Him. Life will be great if you accept God as your ally. We really hope that our collection of quotations and thank you notes for God affects you to the core.
These thankful quotes to God for his blessings are ideal whether you're feeling grateful for spiritual reasons or just want to chuckle at some of the things people praise God for. The solution appears to depend on prayer, as with many other matters with God. You may say a brief prayer of gratitude for the blessings you believe God has bestowed upon you. You must read Top 100 + Humble Grateful Quotes remind you to thank every day.
Best Grateful Quotes to God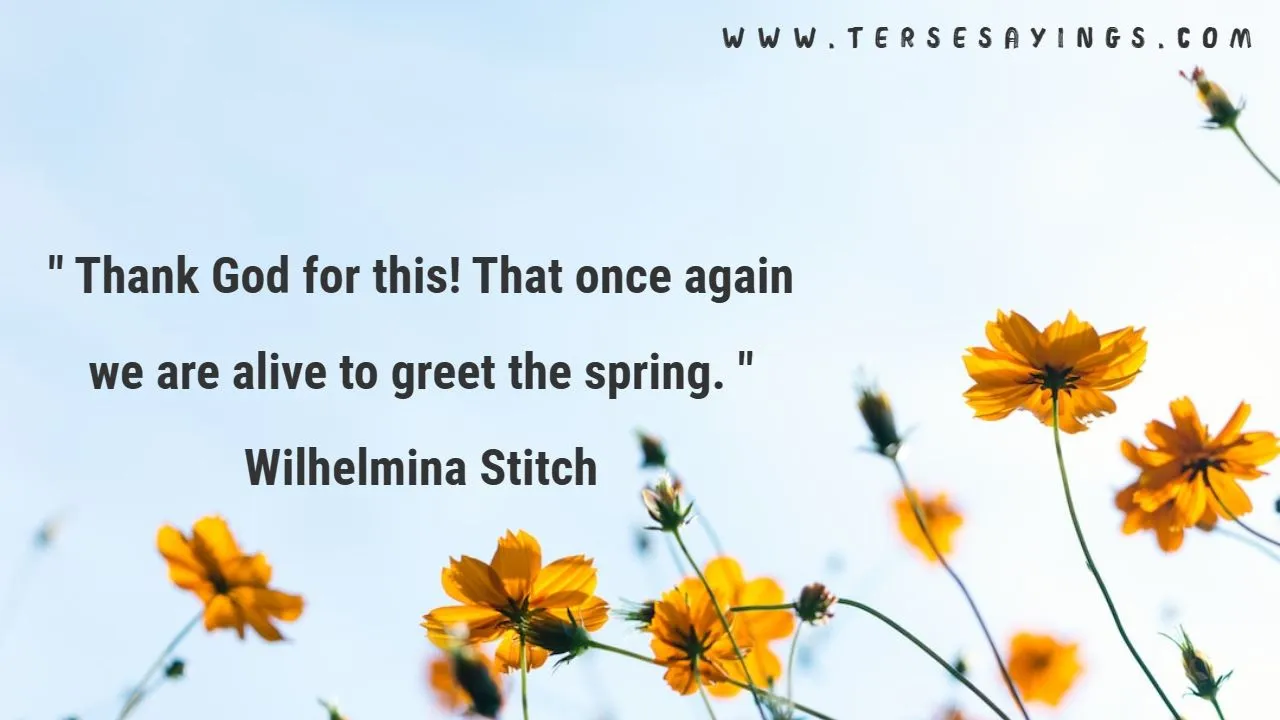 Because we cannot see just what God is saving us from, we vent our foolish reproaches; if we could see this, we would often kneel and thank God for certain trials as the richest of His mercies. Unknown
The work you do today may be difficult and tiring, but we should still thank God for it because it is His gift to us – the ability to provide for our needs. Dr. David Jeremiah
And now I speak of thanking God, I desire with all humility to acknowledge that I owe the mentioned happiness of my past life to His kind providence, which lead me to the means I used and gave them success. Benjamin Franklin
Lord, what a relief to focus on what you think of me instead of what other people think. May I always keep my eyes on you? Karen O'Connor
Stand up straight and realize who you are, that you tower over your circumstances. You are a child of God. Stand up straight. Maya Angelou
Thank goodness, God has a sense of humor because I think that's why He has been so patient with me. Lindsey K. Rietzsch
We give thanks to God not because of how we feel but because of who He is. Ann Voskamp

Click here to read: Best 60+ Inspiring Grateful Quotes You to Be Thankful for 2023

For thousands of years, millions of people have been encouraged by the thought that the God of the universe cares about them. John Ortberg
Testimonies help others. They build your faith and also serve as witnesses to God's power to bring you out of trouble. Scott Gordon
Thank God for this! That once again we are alive to greet the spring. Wilhelmina Stitch
The more I look at the times "thanks" is mentioned in God's Word – the more I notice. . . This giving of thanks has nothing to do with my circumstances and everything to do with my God. Jenni Hunt
He wants us to be sold-out, radical lovers of Jesus. He wants us to be hungry for His Presence because there is NOTHING better in the world than being with Him! Whitney Meade
A heart that loves God does not come to God just to get things from Him, but just to love Him for His sake. Benjamin Sealey
Find time to thank God for all the blessings you receive on a day-to-day basis. Steven Johnson
Thank God for His grace, for without it we would have no hope! Billy Graham
Thankful Quotes to God for His Blessings
Thank God for home and parents, children and friends, for sweet companionship that never ends. Thomas Durley Landels
Don't complain about it, pray about it! Thank GOD for what you have and let it go. Give it to GOD. Joanna C Smith
Anybody can thank God for good things. But when you can thank God even in the bad things, your faith grows and your spiritual roots go deeper. Rick Warren
I have lived to thank God that not all my prayers have been answered. Jean Ingelow
But, thank God through the written word I can find joy, peace, and comfort through life's trials. Ruel Fordyce
Focusing on what God isn't doing will lead to unbelief, doubt, worry, and fear. Being thankful for what He has done and is doing will lead to fulfillment, contentment, life, and peace. Andrew Farland

Also read: 70+ Blessed and Grateful Quotes of Thankfulness into Your Life

Thank God, He knows better than we do what is needed. I have learned one other thing, one thing I would like to share, the truth I have witnessed with my own eyes, the only truth I know… There is hope. Vickie Saine
Your past may be painful, yet you must forgive, move on, and thank God for it. Martin Henderson
May God help us to be thankful for our past; thankful for our present, but most of all thankful for the permanent. Which means, thank God for Himself. Steve Pease
Before you fall asleep at night, thank God for three things that happened during the day. Robert Morgan
Thankfully, we have a God who does not quit being God when the situation is bad. Daniel Brown
God gave us the ability to do, not just try. Give thanks rather than cry. Catherine Pulsifer
I'm thankful and amazed that God no longer remembers my sins (see Hebrews 10:17; Jeremiah 31:34). Stephen Arterburn
It's Been God since Day One Quotes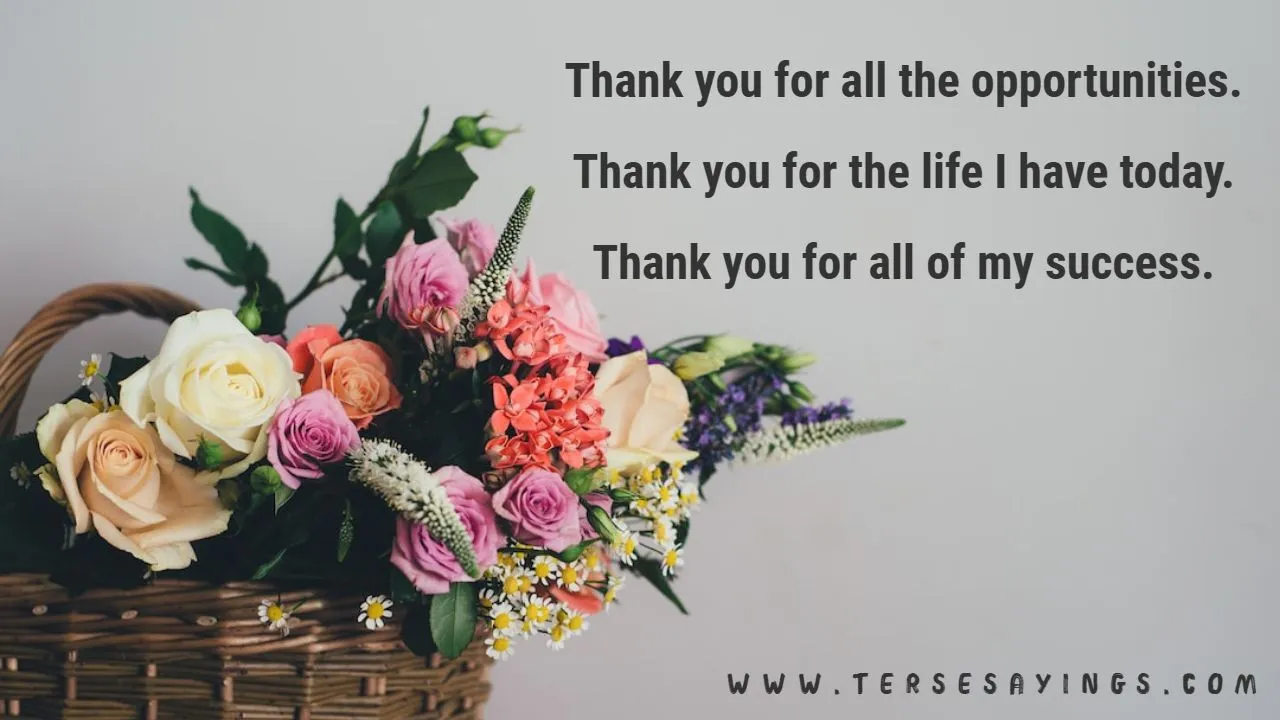 Thank you, God, for being there when I needed you, regardless of the time or situation.
Thank you for being there from the very beginning. I am so thankful to be living in this time and having all of these wonderful opportunities around me.
Thank you for being there for me since the day I was born. Also for giving everyone a chance to be born and live a happy life.
Thank you for being there with me from the moment I was born until this day. You have always taken care of me. Thank you for always answering my prayers.
Thank you for being there since the beginning. I know sometimes it seems like you are not around when I need you, but I know you will always be there.
Thank you for always showing me love and grace in my life. Thank you for reaching into my life through your only son, Jesus Christ. I am thankful that you are there from the beginning of my life, today, and always. Amen.
Thank you for being there for me and helping me. I am not sure where I would be without you. Thank you for everything that you do for me. I love you, God!

You may like this: Best 80+ Thankful and Grateful Quotes and Sayings

Thank you for being there for me. Thank you for always keeping me safe and sound. I appreciate you, Lord!!!
I want to thank God for everything that He has done for me. I know some people don't believe in God, but without Him, I wouldn't be who I am today. Your help has been constant and immeasurable.
Thank you for helping me achieve this. I know you helped me, God, and even if no one else sees it, I do. I am thankful beyond words that you are always there for me, protecting me and encouraging me when I need it most.
Thank you for all my achievements, big and small. You've been guiding me the whole time, even when I didn't realize it.
Dear God, I am grateful for all you have given me. Thank you for the many wonderful things my life has in store for me.
Thank you for all the opportunities. Thank you for the life I have today. Thank you for all of my success.
Thank you for all of the amazing things you have given me. I wouldn't be able to do any of it without you. Thank you for guiding me every step of the way and giving me success.
Thank you for being there since my beginning. Thank you for the support and guidance in my life. I'm very fortunate to have you in my corner on this journey.
Thank You God for Everything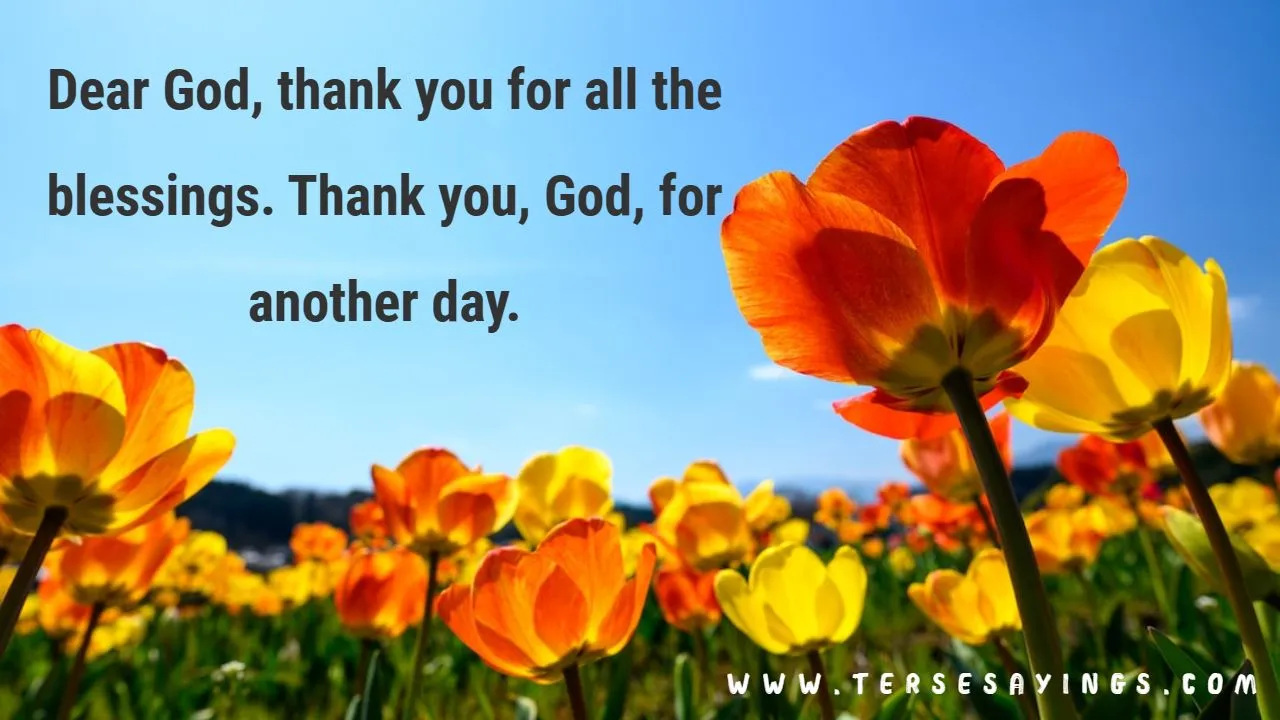 Thank you, Lord, for blessing me with your compassion and making me capable of providing food, shelter, and education for myself and my family.
Thank you, God, for the smiles on my family's faces, the food we eat, the rest we've gotten, and the eternal protection you've provided for us.
I'd want to express my gratitude to God. My faith in Him makes me feel safe in the world.
Thank God for giving me life and allowing me to share good times that will be in my memory forever with family and friends. Always light my way. Thank You, God, For Everything.
Thank you, God, for guiding me to become a good human who's capable of this life.
God, thank you for giving me life and happiness, and for guiding me on the right path of peace and salvation. Thank you for everything dear God!
Thank you, God, for always forgiving our mistakes and rewarding us with pleasant moments.
I am thankful, Lord, for everything you allow to cross my path. Thankful for the decisions you allow me to make and the lessons from these decisions.

Don't forget to read: Most Famous 100+ Grateful Dead Quotes and Sayings

Dear God, thank you for all the blessings. Thank you, God, for another day.
Thank you, God, for all the blessings to me and my family, for the strength you give me each day, and for all the people around me who make life more meaningful.
Dear God thank you very much for the opportunities you've given me to be happy with a wonderful woman, thank you for being born here on earth and helping me achieve success.
Lord, words do not express my thankfulness. For Your mighty power is at work in me, transforming me, renewing my mind. To You, Lord belongs thanks eternal.
I'll never stop thanking you for making me a better person. I promise to be loyal in every aspect. Thank you dear God for the happiness I now have in my life and for the people who are with me.
Dear God, thank you for my life on this earth, however challenging or not. Thanks for the blessings!
Thank you, God, for your mercy and for blessing us with happiness and prosperity.
Lord, I come before you, desiring to provide thanks. Father, I have so much to be thankful for, things unseen and seen that you have done in my life.

Also read: Top 100 + Ungrateful Quotes that Change in Your Life