The bad bitch quotes listed here are the ideal motivational tools for boosting your self-assurance.
There are countless negative connotations associated with the term "bitch." Bitch, according to Merriam-Webster, is "anything really difficult, undesirable, or unpleasant." But the definition of "bitch" has changed as the expression "bad bitch" gains popularity. As of right now, I consider a "bitch" to be a happy, goal-oriented somebody who is unaffected by the negativity of others.
Bitches, in my opinion, are those who put themselves first. They put their own interests first, whether making routine choices or ones that might alter their lives. Bad girls don't look to other people for reinforcement and validation. They are entirely self-absorbed. It sounds like a fantastic existence to me, but I don't know about you. There is nothing wrong if you occasionally get called a bitch or think of yourself as an unashamed badass. Own it and accept it.
Best Bad Girl Quotes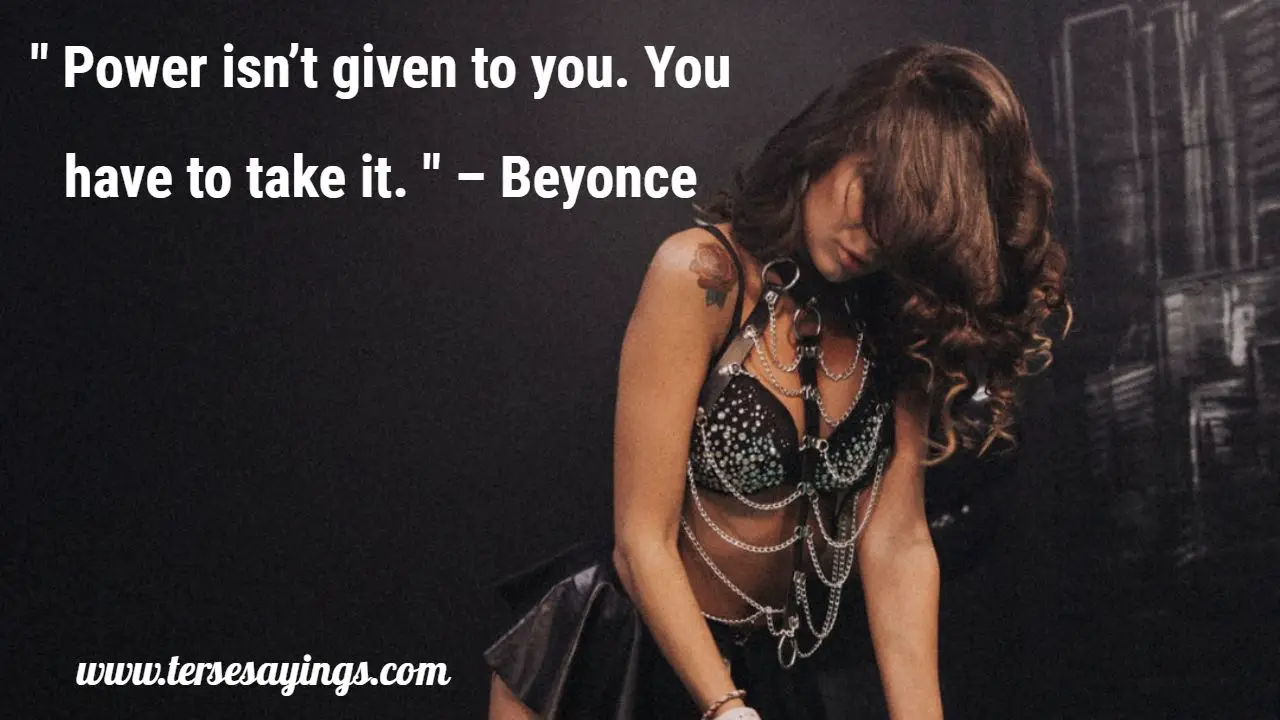 Power isn't given to you. You have to take it. – Beyonce
A lot of people are afraid to say what they want, that's why they don't get what they want. – Madonna
You're not gonna tell me who I am, I'm gonna tell you who I am. – Nicki Minaj
Sometimes, being a bitch is all a woman's got to hold on to. – Stephen King
You can't play games with a girl who made the rules.
In life, a woman only has her attitude to get her through things. – Stephen King

Click here to read: 50+ Most Attractive Seductive Quotes to Invite Your Love
Whoever is trying to bring you down is already below you.
I feel liberated. I'm a brand new bitch. – Amelia Gray
The most beautiful thing you can wear is confidence. – Blake Lively
People have a lot to say about lives they've never lived.
I think us bad bitches are a gift from God. – Cardi B
I use the negativity to fuel the transformation into a better me. – Beyoncé
Savage Bad Girl Quotes
Even with my feet on the ground, I'll still be above you. – Our Mindful Life
Don't study me. You won't graduate.
You are either on my side, by my side, or in my fu**ing way. Choose wisely.
I'm not your baby.
I don't look back unless there is a good view.
Honey, please! I can get rid of your so-called beauty simply by using a towel to wipe it off your face.

Also Read:  50+ Most Famous F**k You Quotes
No matter how much I lower my standards, some people always find a way to go even lower.
Didn't they tell you that I was a savage? F**k your white horse and a carriage. – Rihanna
Don't try to fool me. I have batteries that last longer than you can in a relationship.
Maybe it's time to put what's on top of your face inside of your mouth so you can know what it's like to be beautiful on the inside.
Call me a bitch one more time, and I'll show you what a real one is.
I do get called a bitch quite often. What I don't get called is a pushover, stupid, sweetheart, dear, or doormat. Works for me.
Savage Bad Girl Quotes for Instagram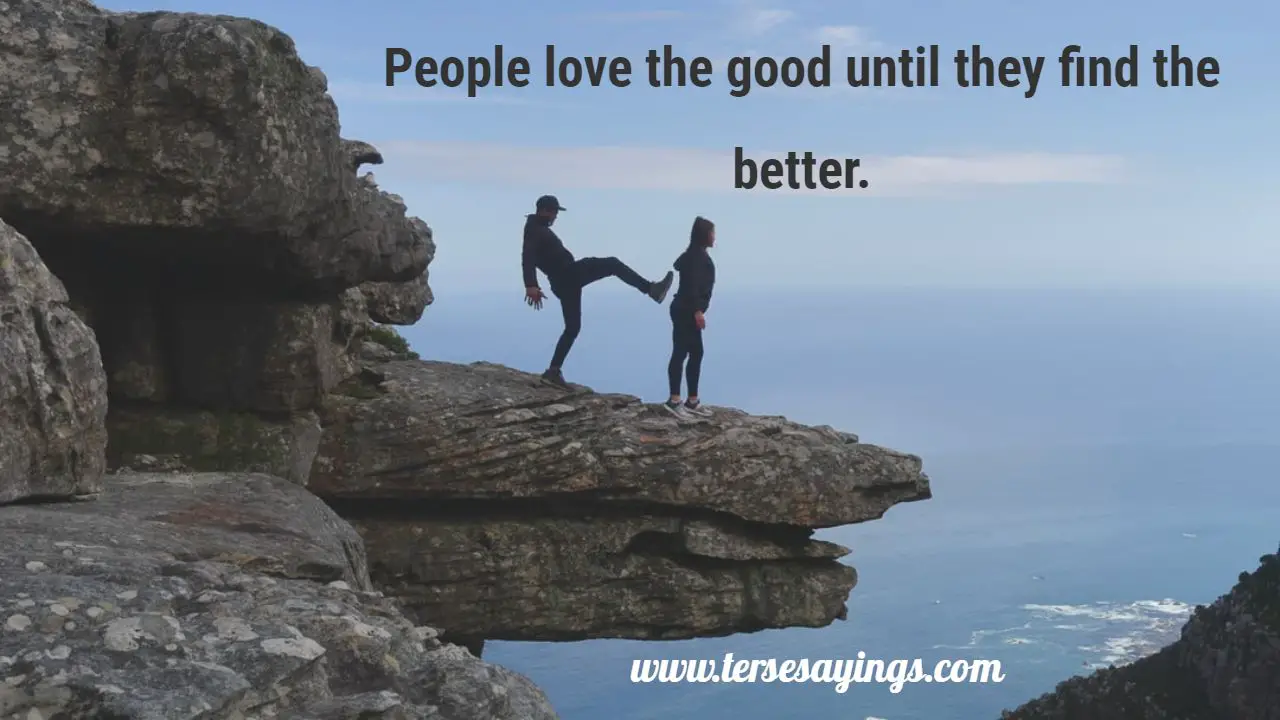 The sky is above me, Earth is below me, people are around me, but the devil is within me.
A person with an innocent heart and an evil mind is the best combination ever.
Some people are like clouds. When they disappear, it's a brighter day.
Karma's just sharpening her nails and finishing her drink. She'll be with you shortly.
If I wanted to kill myself, I'd climb up to your ego, and jump to your IQ.
I'm not rude, I just have the balls to say what everyone else is thinking.
You are either on my side, by my side, or in my fu**ing way. Choose wisely.

You may like to read: Most Popular 100+ Lana Del Rey Quotes That Will Touch Your Soul
Scientists say the universe is made of protons, neutrons, and electrons. They forgot to mention morons.
I love it when someone messes with me that means I don't have to be nice anymore.
Because faking a smile is always easier than explaining to everyone why we are sad.
Jealousy is a terrible disease. Get well soon.
If you think money can't buy happiness, then transfer it to my account.
People love the good until they find the better.
You're just like math, I hate math.
I was a bird, I know who I'd shit on.
You gotta understand that I'm hard to understand.
If you see me talking to myself, I'm having a staff meeting.
Me to me: Bitch, you tire me out.
Baddest Quotes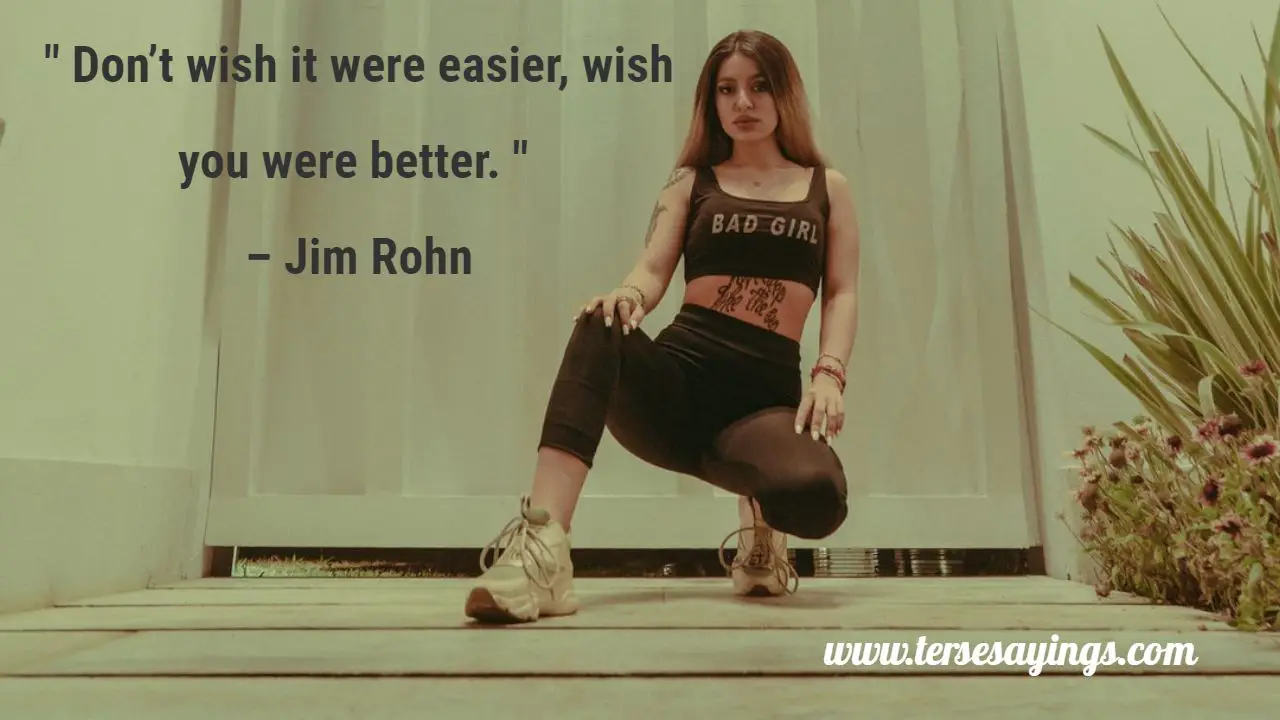 If you hear a voice within you say 'you cannot paint,' then by all means paint, and that voice will be silenced. – Van Gogh
The people who are crazy enough to think they can change the world, are the ones who do. – Steve Jobs
Train yourself to let go of everything you fear losing. – Yoda
Don't wish it were easier, wish you were better. – Jim Rohn
The fear of death follows from the fear of life. A man who lives fully is prepared to die at any time. – Mark Twain
You create opportunities by performing, not complaining. – Muriel Siebert
The question isn't who is going to let me: it's who is going to stop me. – Ayn Rand

Also Read: Best 70+ Cardi B Quotes From The World famous Female Rapper
Always forgive your enemies; nothing annoys them so much. – Oscar Wilde
Champions keep playing until they get it right. – Billie Jean King
Change your thoughts and you change your world. – Norman Vincent Peale
I will go anywhere as long as it is forward. – David Livingston
A ship in harbor is safe, but that is not what ships are built for. – John A. Shedd
Obsessed is just a word the lazy use to describe the dedicated. – Russell Warren
Do you have enemies? Good. That means you've stood up for something, sometime in your life. – Winston S. Churchill
Do today what others won't and achieve tomorrow what others can't. – Jerry Rice
Short Savage Bad Girl Quotes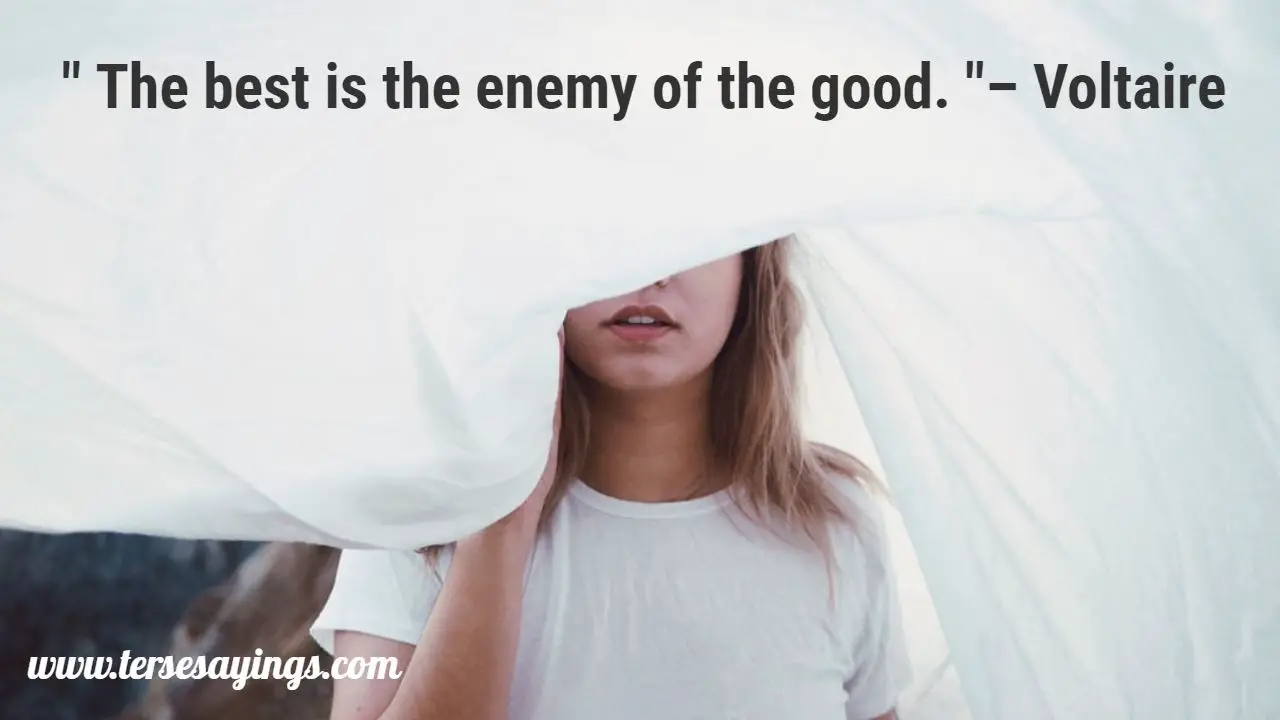 Don't study me, you won't graduate.
You'll lose your mind in trying to understand mine.
I keep it real because I'm not afraid to make enemies.
Some people are such treasures that you just wanna bury them.
Since you know it all, you should also know when to shut up.
If you aren't going all the way, why go at all? – Joe Namath
I am thankful for all of those who said NO to me. It's because of them that I'm doing it myself. – Albert Einstein

Related: 100+ Finest Blended Family Quotes for You to Share with Your Family
The best is the enemy of the good. – Voltaire
The three most harmful addictions are heroin, carbohydrates, and a monthly salary. – Nassim Nicholas Taleb
Build your own dreams, or someone else will hire you to build theirs. – Farrah Gray
Tough times never last, but tough people do. – Dr. Robert Schuller
That which does not kill us makes us stronger. – Friedrich Nietzsche
The best way out is always through. – Robert Frost
Don't count the days, make the days count. – Muhammad Ali
Scar tissue is stronger than regular tissue. Realize the strength and move on. – Henry Rollins
Bad Quotes for Haters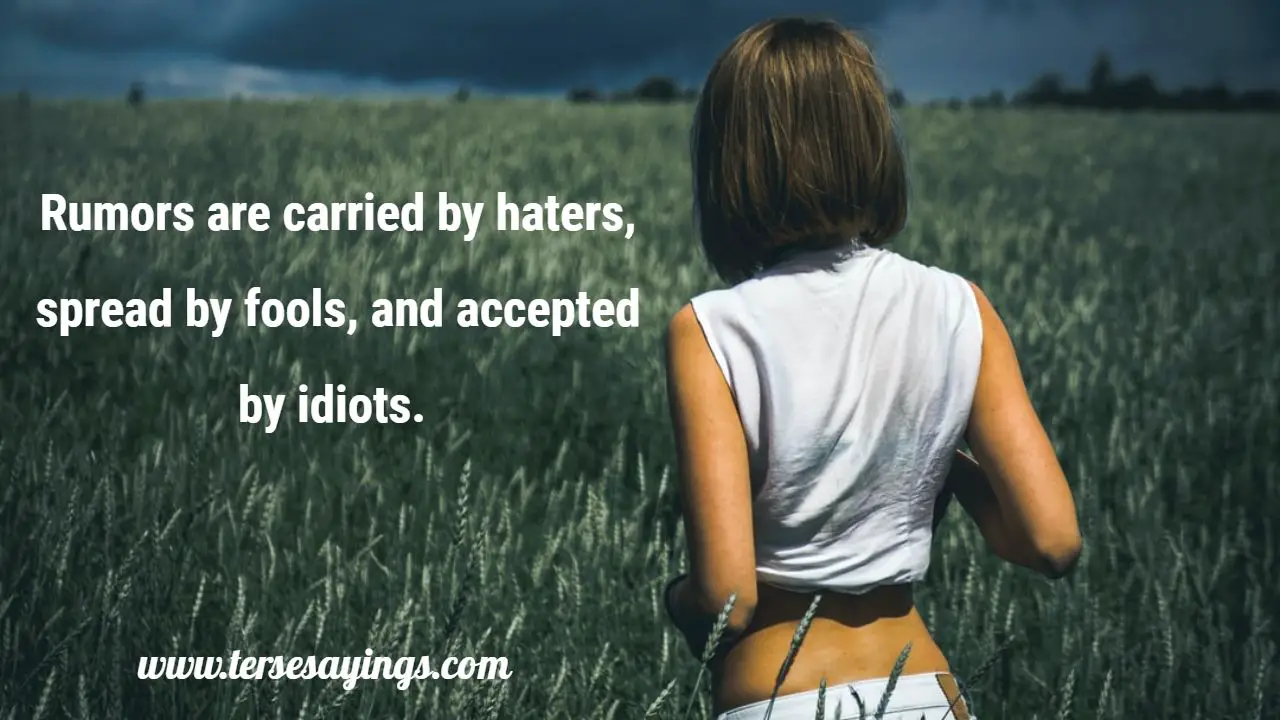 Some people are like clouds—when they disappear, it's a brighter day.
May God have mercy on my enemies, 'cause I won't.
Rumors are carried by haters, spread by fools, and accepted by idiots.
If a girl has beef with me, she's gon' have beef with me forever. – Cardi B
I don't care about anyone not liking me, you bitches barely like yourselves. – Cardi B
Do you feel the need to spread lies about me? Well, good for you. It's about time you're doing something other than keeping your legs open.
The rules are simple. If you don't give me a problem, I won't have one with you either. If you cross me, I will retaliate. I can go from a good person to a bad person in a matter of minutes.

You may like this: 80+ Girl Boss Quotes To Inspire You
Think twice before you judge my situation, because you're no better than I am.
I won't continue to justify my actions, it's too much for simple people.
I don't have an attitude problem. You have a problem with my attitude, and that's not my problem.
You were my cup of tea but I drink champagne now.
I'm sweet, but you don't want to mess with me.
You don't like me? That's a shame. I'll need a few minutes to recover from the tragedy.
You can't make people love you, but you can make them fear you. – Blair Waldorf
Bad Quotes About Life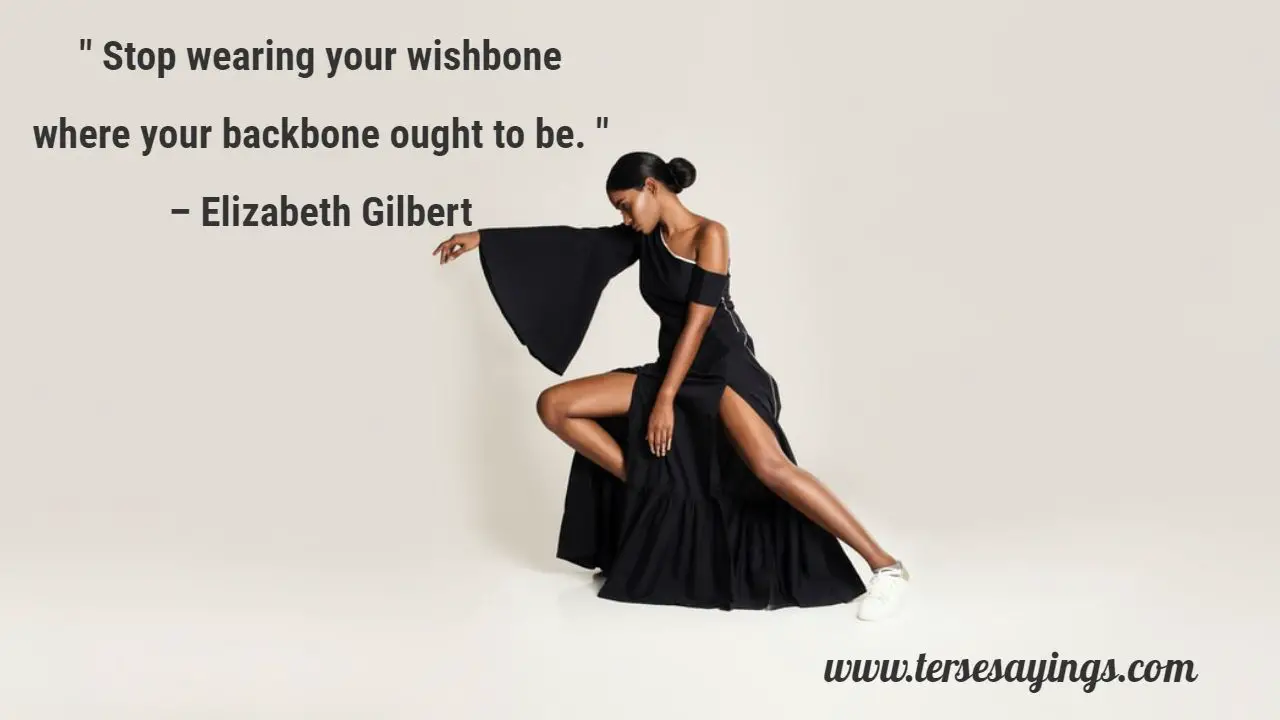 Stop wearing your wishbone where your backbone ought to be. – Elizabeth Gilbert
Life is a bitch—you get used though, or you kill yourself. Either way, you're winning. – Ahmed Mostafa
Once you figure out what respect tastes like, it tastes better than attention. – Pink
Who's happy? Happy is just what people think they are when they can't find anything to bitch about. – Rasmenia Massoud
In life, you're always going to meet someone that will make you want to choke them whenever they're around.
Don't hurt people, and don't take anything from people. – Our Mindful Life
I love my curves, my tattoos, my imperfections, and my jiggling thighs. No one said you had to.
I think the best way to have confidence is not to allow everyone else's insecurities to be your own. – Jessie J

Also Read: Best 100+ New Girl Quotes to Make You Smile
Success breeds confidence. – Beryl Markham
It is best to act with confidence, no matter how little right you have to it. – Lillian Hellman
It wasn't raining when Noah built the ark. – Howard Ruff
I would rather have questions that can't be answered than answers that can't be questioned. – Richard Feynman
Either write something worth reading or do something worth writing. – Benjamin Franklin
There is only one way to avoid criticism: do nothing, say nothing, and be nothing. – Aristotle
The best revenge is massive success. – Frank Sinatra
Short Savage Quotes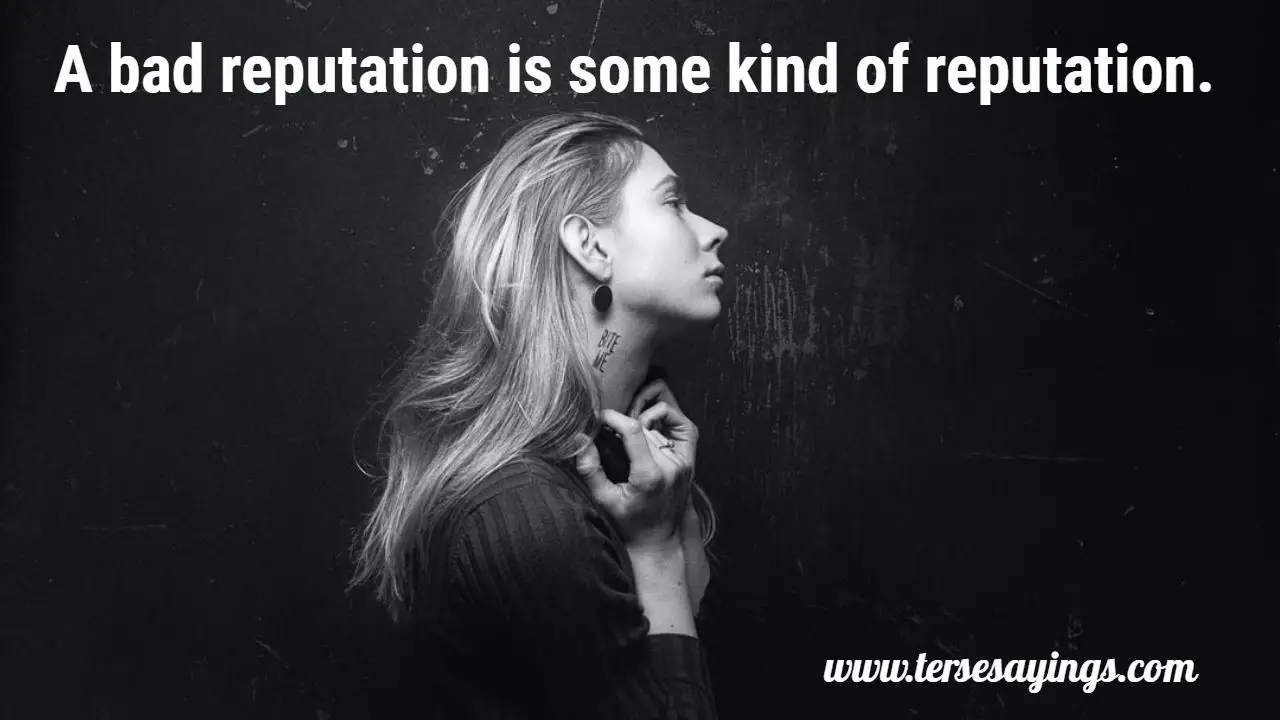 I know I'm a queen, but I don't need any crown. – Lizzo
It's about time. Where's my throne? – Hanna Marin
I'm gracing you with my presence. – Kourtney Kardashian
You should see me in a crown. – Billie Eilish
Too glam to give a damn.
Be savage, not average.
Half goddess, half hell.
A bad reputation is some kind of reputation.
We are the granddaughters of the witches they couldn't burn.

Don't forget to read: Top 100+ Flirty and Romantic Naughty Quotes
Stay classy, sassy, and a bit bad-assy.
Being both soft and strong is a combination very few have mastered.
Tough girls don't waste their time with weak people.
She's a nice girl with a bad girl attitude.
Sometimes you gotta be a beauty and a beast.
Only good girls keep diaries. Bad girls don't have time.
There are no good girls gone wrong, just bad girls found out. – Mae West
The most courageous act is still to think for yourself, aloud. – Coco Chanel