Everyone has a bad part in his/her life and the thing everyone wants is to change that bad thing and start a new beginning in which no bad things happen. find easily understandable new year beginning quotes that you can use to wish your friends or any dears who are going to start his/her new start this new year.
To accomplish this, it takes considerable drive, perseverance, and unwavering faith. A new year is always thrilling; it's a chance to make a fresh start, greet loved ones, and rejoice. New beginnings are merited for everyone. create the life you want, you must be willing to let go of the things that don't serve you or prevent you from reaching them. These encouraging sayings about new beginnings should give you the willpower to make a fresh start and change your life for the better. For most people, the first day of the new year is a very memorable day since it marks the start of the year, which everyone celebrates in their own unique way.
We sincerely hope that you all respect and like the job we've done. Use these lovely and heartfelt quotes and messages to wish your loved ones a happy new year.  You may like: 100+ new year quotes best friend
New Year Beginning Quotes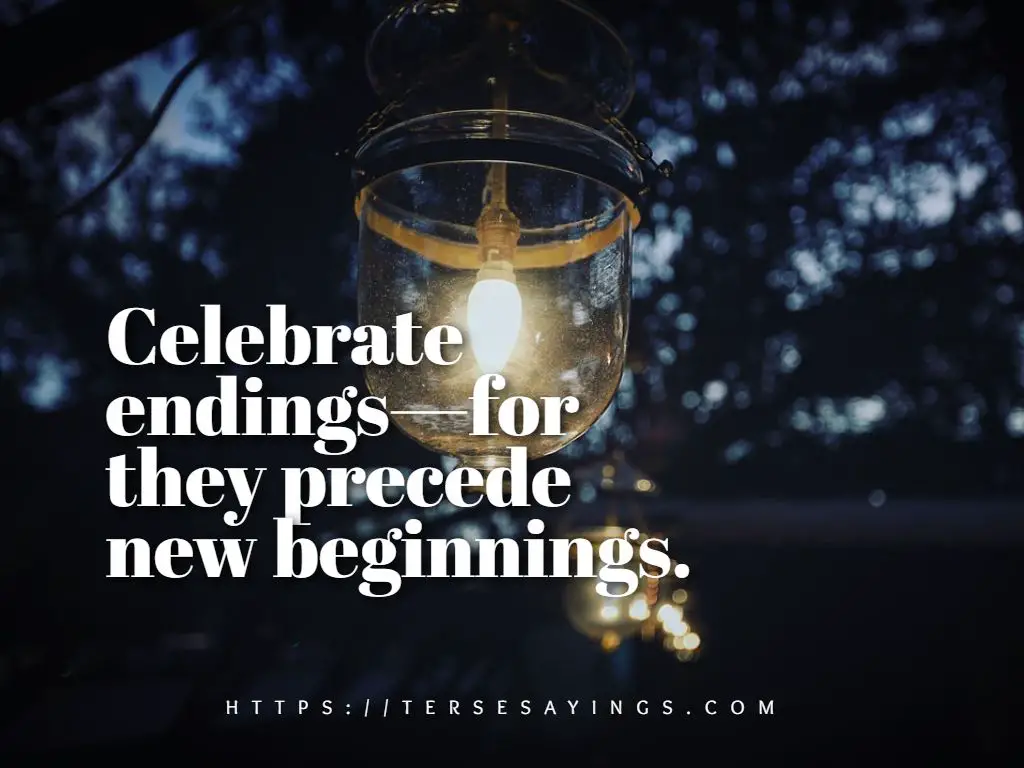 Celebrate endings—for they precede new beginnings.
You'll never get bored when you try something new. There's really no limit to what you can do.
Do not wait until the conditions are perfect to begin. Beginning makes the conditions perfect."
To the old, long life and treasure; to the young, all health and pleasure.
The best is yet to come.
We spend January 1 walking through our lives, room by room, drawing up a list of work to be done, cracks to be patched.
In our perfect ways. In the ways we are beautiful. In the ways we are human. We are here. Happy New Year's. Let's make it ours.
You are never too old to set another goal or to dream a new dream.
Please Check: 60+ New year wishes and Christmas
We will open the book. Its pages are blank. We are going to put words on them ourselves. The book is called Opportunity and its first chapter is New Year's Day.
You are never too old to reinvent yourself.
It is never too late to be what you might have been.
Life is change. Growth is optional. Choose wisely.
Never underestimate the power you have to take your life in a new direction. Every moment is a fresh beginning.
New Beginning Quotes
Life's not about expecting, hoping, and wishing, it's about doing, being, and becoming.
I like the dreams of the future better than the history of the past.
Many years ago, I made a New Year's resolution to never make new year's resolutions. Hell, it's been the only resolution I've ever kept!
It takes courage to grow up and become who you really are.
The magic in new beginnings is truly the most powerful of them all.
Although no one can go back and make a brand new start, anyone can start from now and make a brand new ending.
This year, be structured enough for success and achievement and flexible enough for creativity and fun.
The first step towards getting somewhere is to decide you're not going to stay where you are.
The secret of change is to focus all of your energy, not on fighting the old, but on building the new.
Please visit: 100+  New Year quotes and images 2021
Your present circumstances don't determine where you can go. They merely determine where you start.
Youth is when you're allowed to stay up late on New Year's Eve. Middle age is when you're forced to.
New beginnings are in order, and you are bound to feel some level of excitement as new chances come your way.
as long as I am breathing, in my eyes, I am just beginning.
Resolve to keep happy, and your joy and you shall form an invincible host against difficulties.
Every time you tear a leaf off a calendar, you present a new place for new ideas.
New Year Spiritual Quote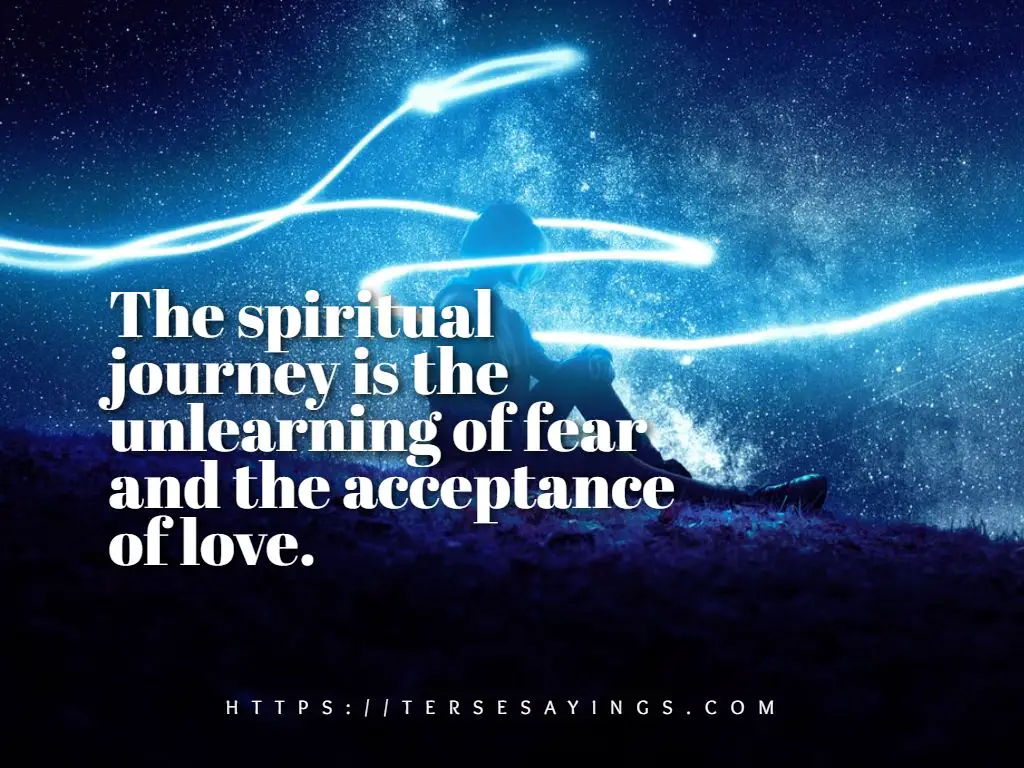 In our perfect ways. In the ways we are beautiful. In the ways we are human. We are here. Happy New Year's. Let's make it ours.
The ultimate aim of education in life is to take action at the right time. May this new year 2023 bestow conscience and knowledge on you to make the rest of your life, the best of your life!
God gives confidence by the gentle touch of his grace by which you will find happiness on your path. His love gives us the confidence to embrace a great new year. Happy New Year!
I thank God for the day he brought you into our life. My prayer for you is that the coming year will bring you many blessings and much happiness.
This new year may almighty make a permanent place in your heart and let you raise above pity things in life. A blissful new year from my side to you and your family!! Happy New Year.
Happiness is the new rich. Inner peace is a new success. Health is new wealth. Kindness is the new cool.
New Year is God's way of letting you knowthat there is still a chance for you to change for the better.Have a blessed and prosperous New Year!
May the blessings of God be showered on you & your family this year. Wishing you & your family a very happy and prosperous new year.
This New Year, May god answers all your prayers and grants you whatever you desired in your life.
Please check: 60+ New Year quotes Bengali
May God be with you through New Year, and fill your life with comfort, love, and cheer. May this day and days ahead hold many blessings for you and your family. Happy New Year!
Spiritual identity means we are not what we do or what people say about us. And we are not what we have. We are the beloved daughters and sons of God.
The spiritual journey is the unlearning of fear and the acceptance of love.
Science is not only compatible with spirituality; it is a profound source of spirituality.
New Year 2023 Quotes in English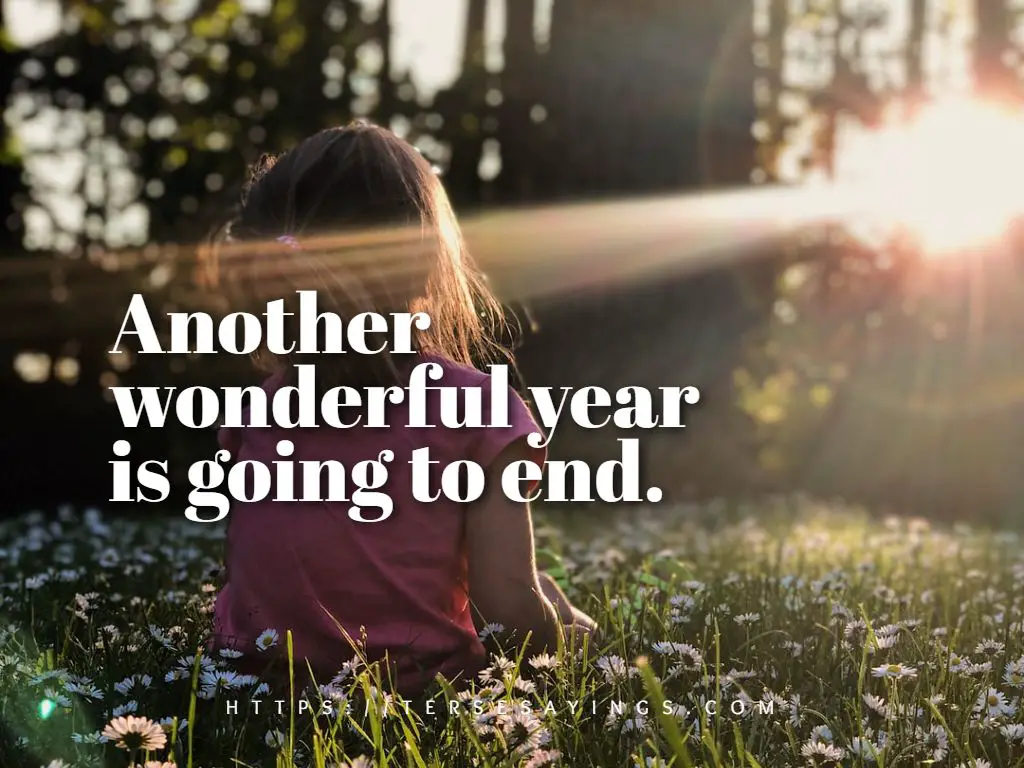 Another wonderful year is going to end. But don't worry, one more year is on the way to decorate your life with unlimited colors of joy!
May the New Year bring you happiness, peace, and prosperity. Wishing you a joyous 2023!
Remember all the good memories you have made and know that your life will be so full of wonders in the coming year. Happy New Year 2023!
May this year bring new happiness, new goals, new achievements, and many new inspirations to your life. Wishing you a year fully loaded with happiness.
I hope that this new year will be the best year of your life. May all your hopes are fulfilled and all your dreams come true. Happy New Year!
Happy new year to the sweetest person alive. Thanks for being in my life.
Happy new year to the best mother in the world! Wish you a blessed life.
May joy, peace, and success follow you everywhere you go and whatever you do. Have a wonderful new year with your family and friends.
Do visit: 100+ New Year quotes bible
I want to have a new year as bright as your eyes, as sweet as your smile and as happy as our relations are. Happy new year! Wishing you a great new year!
I wish you a very Happy New Year. Hope you have a great time ahead.
My only wish for this New Year is that I want to love you more than ever, take care of you more than ever and make you happier more than ever. Happy new year!
Your love filled up my heart with happiness that I have never felt. You gave me a life that I never knew existed. Wishing my love a great new year!
I wish to have a year filled with happiness and strength to overcome all the dark hours. You are a true blessing. Happy New Year, love.
Best friendships are the ones that don't fade away no matter what. They grow old and make life worth living when things go wrong. Thanks, mate for everything. Have a blessed new year!
May the new year bring all the good things in life you truly deserve. You had an amazing year already and you're going have another more amazing one!
Your presence in my life is like an open door that welcomes happiness and joy in abundance. I have never felt so alive before. Happy new year 2021!
Life is full of ups and downs but thanks to you guys, I can never feel down. Thanks for being my support. I love you so much. Happy New Year. May God bless you.
New Year Beginning Quotes 2023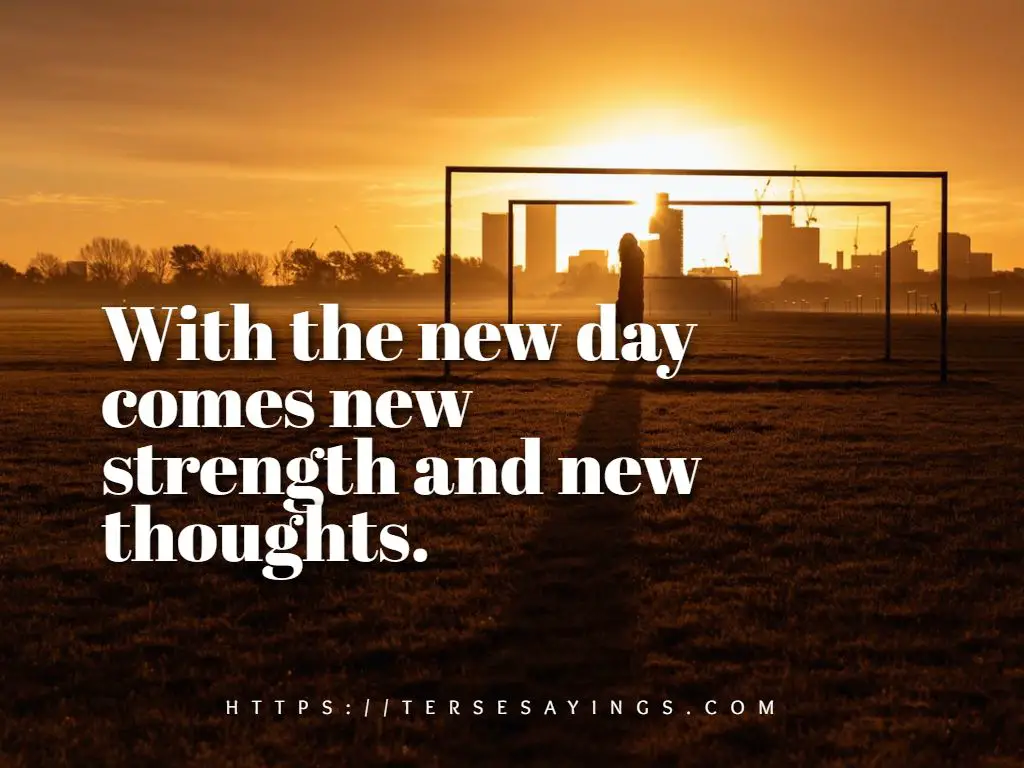 New year—a new chapter, new verse, or just the same old story? Ultimately we write it. The choice is ours.
Each year's regrets are envelopes in which messages of hope are found for the new year.
With the new day comes new strength and new thoughts.
The new year stands before us, like a chapter in a book, waiting to be written.
Whatever it is you're scared of doing, do it. Make your mistakes next year and forever.
What the new year brings to you will depend a great deal on what you bring to the new year.
Year's end is neither an end nor a beginning but a going on.
Last year's words belong to last year's language. And next year's words await another voice.
You will never win if you never begin.
Hope smiles from the threshold of the year to come, whispering, 'it will be happier.'
I close my eyes to old ends. And open my heart to new beginnings.
Do visit: 150+ New Year wishes and greetings
Take a leap of faith and begin this wondrous new year by believing.
New Year Grateful Quotes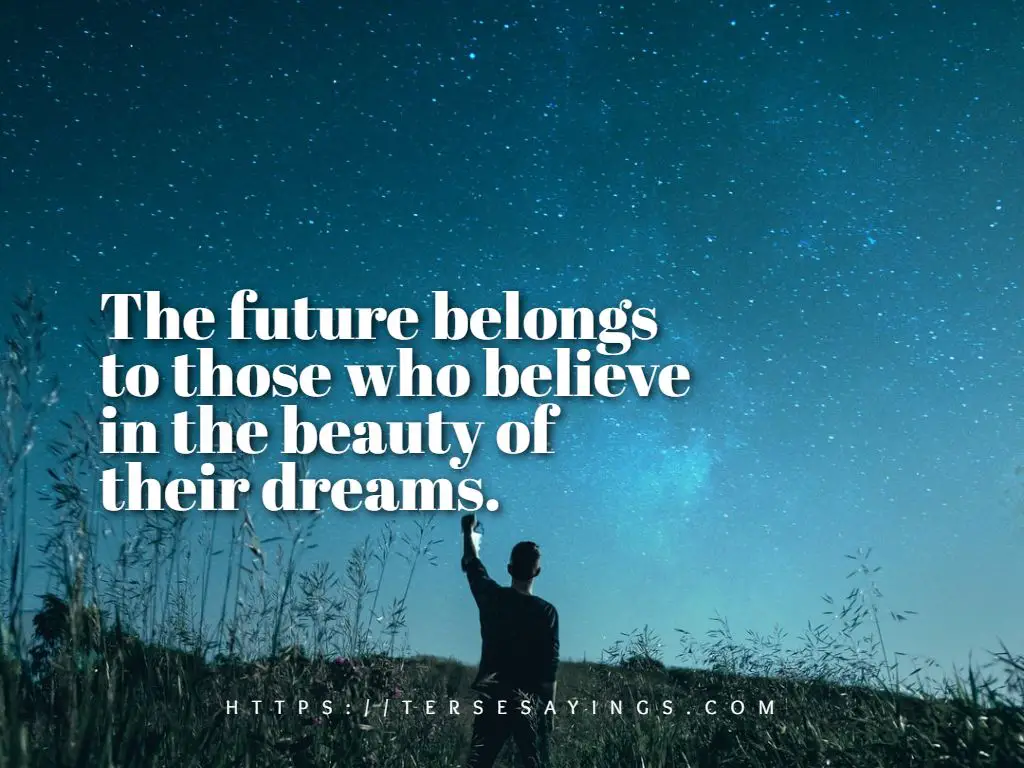 The future belongs to those who believe in the beauty of their dreams.
Be always at war with your vices, at peace with your neighbors, and let each year find you a better man.
What a wonderful thought it is that some of the best days of our lives haven't even happened yet.
An optimist stays up until midnight to see the New Year in. A pessimist stays up to make sure the old year leaves.
Strength shows not only in the ability to persist but the ability to start over.
The secret of change is to focus all of your energy, not on fighting the old, but on building the new.
Go confidently in the direction of your dreams.
Nothing in the universe can stop you from letting go and starting over.
Every single year, we're a different people. I don't think we're the same person all of our lives.
It always seems impossible until it's done.
Life begins at the end of your comfort zone.
Tomorrow is the first blank page of a 365-page book. Write a good one.
you may like: 60+ New Year quotes blessings
Cheers to a new year and another chance for us to get it right.