No one can be a man or a woman and pray. For both genders, there are several advantages. The benefits of prayer for women and the motivational prayer warrior woman quotes about it will be covered in this article.
It is amazing how effective prayer is. In every circumstance, God hears us and answers our prayers. There are many more advantages to prayer as well, in addition to feeling closer to your soul.
Prayer is the key to putting our troubles behind us and preventing our prayer time from devolving into a battleground. We set off with a lot of excellent ideas. That will strengthen and improve individuals who are feeling inspired to wage battle in prayer. So, let's get going.
The foundation of prayer may calm our attitudes and emotions, putting God at the center of our existence. Here is some Warrior Women of God Quotes and Prayer Warrior Bible Verse about prayer warriors that we may use to help God train us to be prayer warriors. You must read this article first: The Best 50+ Warrior Woman Quotes to Help Them Develop Confidence Themselves
Prayer Warrior Woman Quotes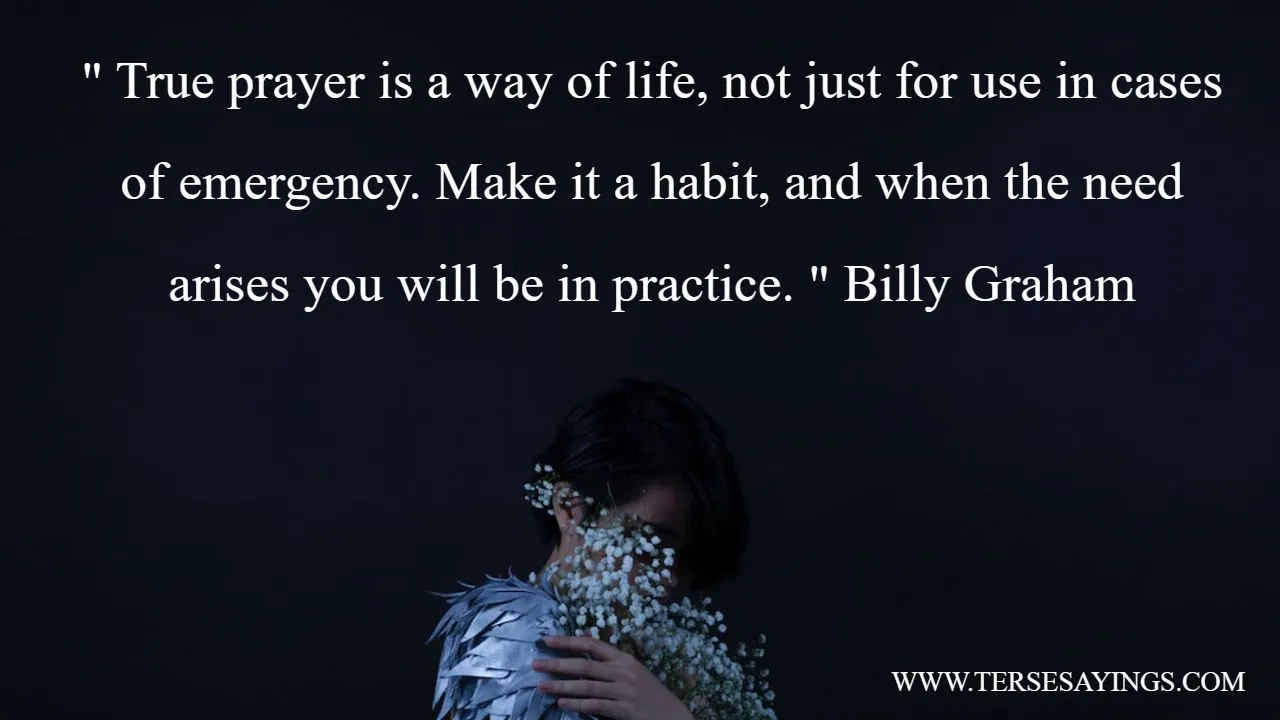 Our prayers may be awkward. Our attempts may be feeble. But since the power of prayer is in the one who hears it and not in the one who says it, our prayers do make a difference. – Max Lucado
True prayer is a way of life, not just for use in cases of emergency. Make it a habit, and when the need arises you will be in practice. – Billy Graham
Prayer lays hold of God's plan and becomes the link between his will and its accomplishment on earth. Amazing things happen, and we are given the privilege of being the channels of the Holy Spirit's prayer. – Elisabeth Elliot
There are parts of our calling, works of the Holy Spirit, and defeats of the darkness that will come no other way than through furious, fervent, faith-filled, unceasing prayer. – Beth Moore
The reality is my prayers don't change God. But I am convinced prayer changes me.  Praying boldly boots me out of that stale place of religious habit into authentic connection with God Himself. – Lysa TerKeurst
Is prayer your steering wheel or your spare tire? – Corrie ten Boom
If your day is hemmed in with prayer, it is less likely to come unraveled. – Cynthia Lewis

Click here to read: Most Popular 50+ Warrior Woman Quotes Images
To be a Christian without prayer is no more possible than to be alive without breathing. – Martin Luther
The Christian life is not a constant high. I have my moments of deep discouragement. I have to go to God in prayer with tears in my eyes, and say, 'O God, forgive me,' or 'Help me.' – Billy Graham
True prayer is neither a mere mental exercise nor a vocal performance. It is far deeper than that – it is a spiritual transaction with the Creator of Heaven and Earth. – Charles Spurgeon
Let no one profess to trust in God, and yet lay up for future wants, otherwise the Lord will first send him to the hoard he has amassed before He can answer the prayer for more.  – George Muller
I know that the Lord is always on the side of the right, but it is my constant anxiety and prayer that I and this nation may be on the Lord's side. – Abraham Lincoln

Also check out: Best 70+ Warrior Women Of God Quotes From Strength
Prayer is simply talking to God like a friend and should be the easiest thing we do each day. – Joyce Meyer
Prayer does not change God, but it changes him who prays. – Kierkegaard
Prayer is not only asking but an attitude of mind which produces the atmosphere in which asking is perfectly natural. – Oswald Chambers
Warrior Woman of God Quotes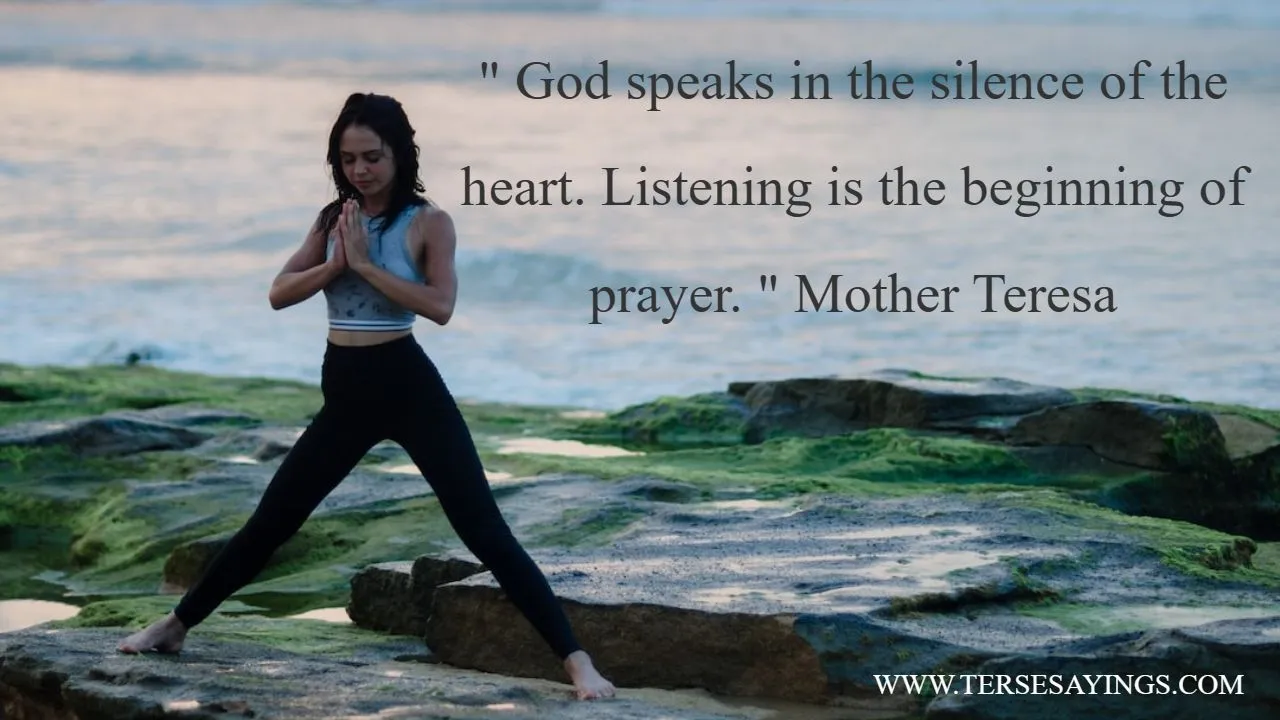 In the morning, prayer is the key that opens to us the treasures of God's mercies and blessings; in the evening, it is the key that shuts us up under his protection and safeguards. – Billy Graham
God is looking for people to use, and if you can get usable, he will wear you out. The most dangerous prayer you can pray is this: 'Use me.' – Rick Warren
Any concern too small to be turned into a prayer is too small to be made into a burden. – Corrie Ten Boom
If we would turn the time, we spent discussing the other's life into prayer time instead, no telling what would happen to the glory of God. – Beth Moore
Prayer is not asking. Prayer is putting oneself in the hands of God, at His disposition, and listening to His voice in the depth of our hearts. – Mother Teresa
I have been driven many times to my knees by the overwhelming conviction that I had nowhere else to go. My own wisdom and that of all about me seemed insufficient for that day. – Abraham Lincoln
The prayer offered to God in the morning during your quiet time is the key that unlocks the door of the day. Any athlete knows that it is the start that ensures a good finish. – Adrian Rogers

Also check out: 60+ Short Warrior Woman Quotes to Motivate You
God shapes the world through prayer. The more praying there is in the world the better the world will be, and the mightier the forces against evil. – Mother Teresa
God speaks in the silence of the heart. Listening is the beginning of prayer. – Mother Teresa
To get nations back on their feet, we must first get down on our knees. – Billy Graham
It is not well for a man to pray cream and live skim milk. – Henry Ward Beecher
Prayer makes a godly man and puts within him the mind of Christ, the mind of humility, of self-surrender, of service, of pity, and of prayer. If we really pray, we will become more like God, or else we will quit praying. – E.M. Bounds
Prayer should not be regarded as a duty that must be performed, but rather as a privilege to be enjoyed, a rare delight that is always revealing some new beauty. – E.M. Bounds
You cannot pray for someone and hate them at the same time. – Billy Graham
Prayer Warrior Bible Verse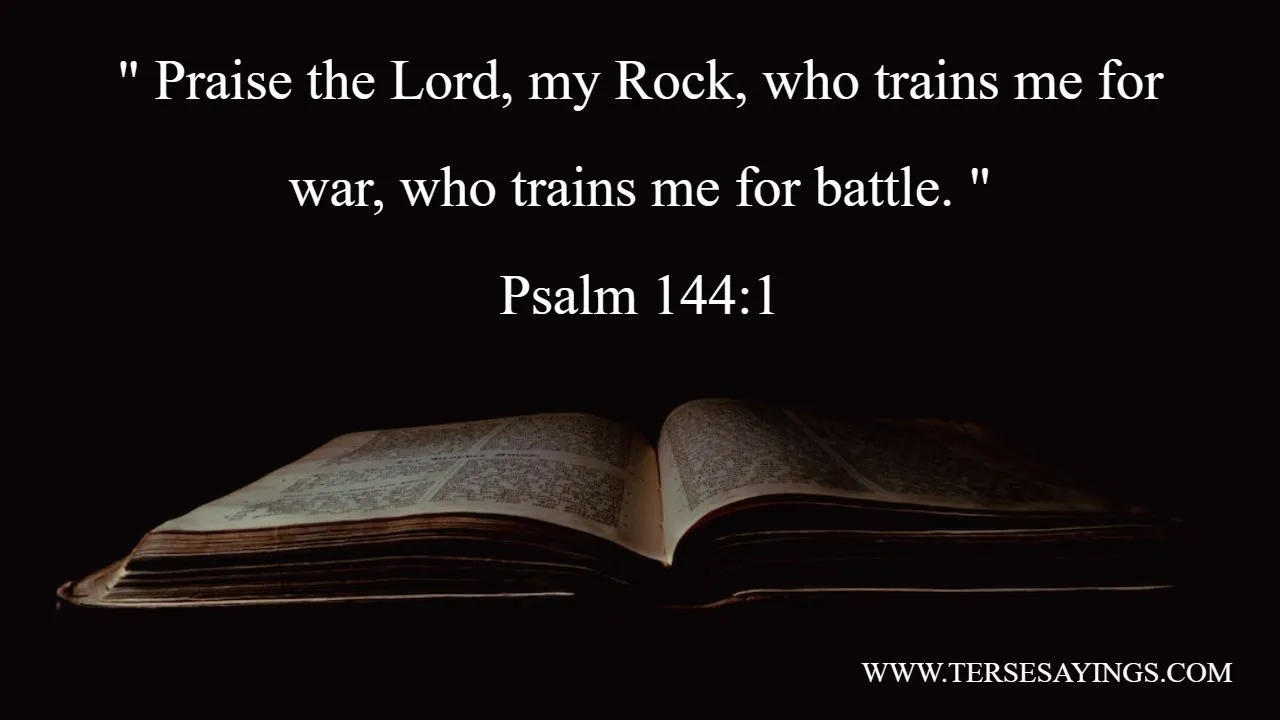 Do not worry about anything, but pray and ask God for everything you need, always giving thanks. – Philippians 4:6
Finally, be strong in the Lord and in his great power. – Ephesians 6:10
Be joyful because you have hope. Be patient when trouble comes and pray at all times. – Romans 12:12
Praise the Lord, my Rock, who trains me for war, who trains me for battle. – Psalm 144:1
Those who go to God Most High for safety will be protected by the Almighty. I will say to the Lord, you are my place of safety and protection. You are my God and I trust you.  – Psalms 91:1-2
Pray to me, and I will answer you. I will tell you important secrets you have never heard before.  – Jeremiah 33:3
That is why you need to put on God's full armor. Then on the day of evil, you will be able to stand strong. And when you have finished the whole fight, you will still be standing. – Ephesians 6:13

You may like this: Best 100+ Warrior Quotes to Keep Fighting
Our fight is not against people on earth but against the rulers and authorities and the powers of this world's darkness, against the spiritual powers of evil in the heavenly world. – Ephesians 6:12
When you pray, you should go into your room and close the door and pray to your Father who cannot be seen. Your Father can see what is done in secret, and he will reward you. – Matthew 6:6
God says, be still and know that I am God. I will be praised in all the nations; I will be praised throughout the earth. – Psalm 46:10
God is in that city, and so it will not be shaken. God will help her at dawn. – Psalm 46:5
Also, the Spirit helps us with our weaknesses. We do not know how to pray as we should. But the Spirit himself speaks to God for us, even begs God for us with deep feelings that words cannot explain. – Romans 8:26
Stay awake and pray for strength against temptation. The spirit wants to do what is right, but the body is weak. – Matthew 26:41
Continue praying, keeping alert, and always thanking God. – Colossians 4:2
Put on the full armor of God so that you can fight against the devil's evil tricks. – Ephesians 6:11
Powerful Praying Woman Quotes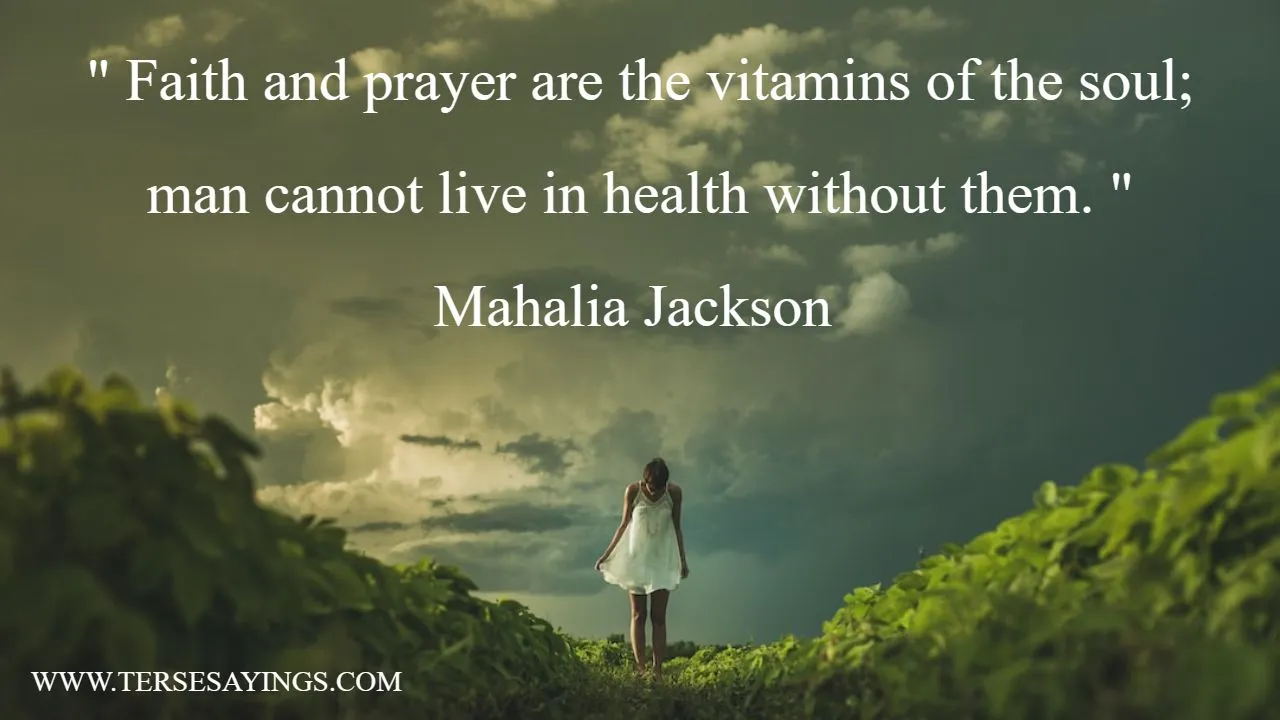 I am bewildered by the magnificence of your beauty, and wish to see you with a hundred eyes . . . I am in the house of mercy, and my heart is a place of prayer. – Rumi

If the only prayer you ever say in your entire life is thank you, it will be enough. –Meister Eckhart

For prayer is nothing else than being in terms of friendship with God. – Saint Teresa

Faith and prayer are the vitamins of the soul; man cannot live in health without them. – Mahalia Jackson

Never forget the three powerful resources you always have available to you: love, prayer, and forgiveness. – H. Jackson Brown, Jr

'Thank you' is the best prayer that anyone could say. I say that one a lot. Thank you expresses extreme gratitude, humility, and understanding. – Alice Walker

I close my eyes, then I drift away, into the magic night I softly say. A silent prayer, like dreamers do, when I fall asleep to dream my dreams of you. – Roy Orbison

Don't forget to read: 60+ Valuable Women Quotes to Strengthen and Empower Women

Nothing's more attractive than a heavy praying woman, I feel like a good mom. I'm a strong woman now… Don't look down on me. Pray for me because I'm trying. –Fantasia Barrino

When you face the perils of weariness, carelessness, and confusion, don't pray for an easier life. Pray instead to be a stronger man or woman of God. –Luis Palau

I pray that there will be more roles for bigger girls. I pray that the role of the love interest, the beautiful, sexy girl, will be played by a plus-size woman. –Nikki Blonsky

For support, I fall back on my heart. Has a man any fault a woman cannot weave with and try to change into something better if the god her man prays to is a mother holding a baby? –Haniel Long

Somewhere a woman is praying her toddler wins a beauty pageant. I say this because sometimes people wonder why God lets tornadoes happen. — Dana Gould

Since my mother is an extremely devoted Christian Orthodox woman, she prayed a great deal and taught me how to pray. –Dominique Moceanu

When you face the perils of weariness, carelessness, and confusion, don't pray for an easier life. Pray instead to be a stronger man or woman of God. –Luis Palau

I pray that there will be more roles for bigger girls. I pray that the role of the love interest, the beautiful, sexy girl, will be played by a plus-size woman. –Nikki Blonsky

Also read: Best 70+ Inspirational Strong Women Quotes That Are All About Strength