A strong woman is a formidable force that must be respected. A strong woman has tenacity, and resiliency, and isn't hesitant to express her opinions. Strong women quotes are the best way to express the tenacity and resiliency of women. The ability to overcome obstacles and keep going forward is what makes a woman strong, not her troubles or hardships. In both her personal and professional lives, she takes the lead and isn't hesitant to forge her own way.
A strong woman has both physical prowess and a strong emotional and mental foundation. Strong women are defined by their own passions, skills, and convictions rather than by social norms or expectations. Throughout history, there have been many notable and powerful women. They have left us with inspirational quotations for women that are strong and deserving of reading by all people, regardless of status. People will likely feel inspired to make changes in their lives, no matter how minor after reading these uplifting quotations for women, in my opinion.
Strong women quote support as a strong reminder that courage is not the absence of weakness, but rather the capacity to accept and manage it. It serves as a potent reminder that real strength comes from our ability to overcome obstacles and continue moving forward. Strong women quotes and warrior women quotes may encourage and energize women all over the world to be resilient and never give up.
Strong Women Quotes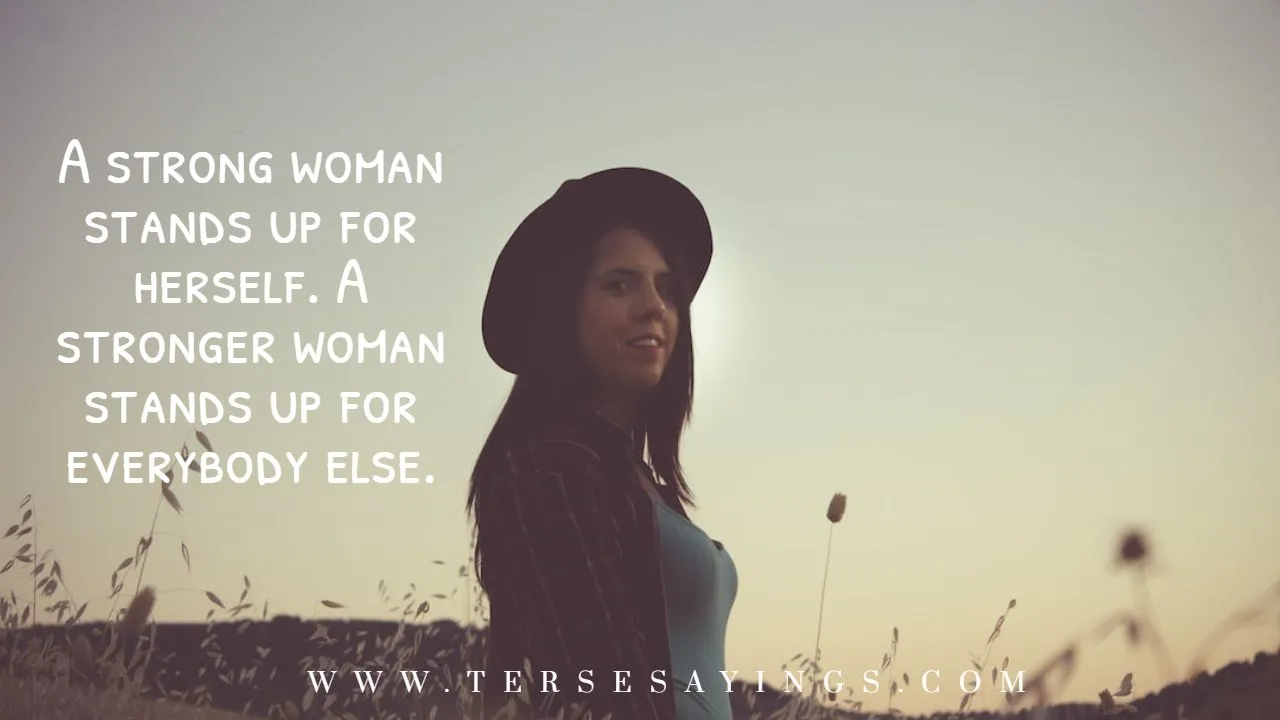 A strong woman stands up for herself. A stronger woman stands up for everybody else. – Unknown
She was a wild one; always stomping on eggshells that everyone else tip-toed on. – Kaitlin Foster
Strong women don't play the victim. Don't make themselves look pitiful and don't point fingers. They stand and they deal. – Mandy Hale
Work hard every day. No matter what your strengths and weaknesses are, there's no substitute for hard work. — Hope Solo
I love challenging the status quo. — Sara Ramirez
Being a strong woman is very important to me. But doing it all on my own is not. — Reba McEntire
We might not be able to change our circumstances, but we can change our attitude. — Beth Moore
Read More: Best 70+ Warrior Women Of God Quotes From Strength
People have to go through things in order to become the person that they are today and that's that. — Sarah Hyland
I am learning every day to allow the space between where I am and where I want to be to inspire me and not terrify me. — Tracee Ellis Ross
We're here for a reason. I believe a bit of the reason is to throw little torches out to lead people through the dark.
A woman with a voice is by definition a strong woman. But the search to find that voice can be remarkably difficult. – Melinda Gates
Above all, be the heroine of your life, not the victim. – Nora Ephron
Never apologize for being a powerful woman. – Unknown
Each time a woman stands up for herself, she stands up for all women. –Maya Angelou
A woman is a full circle. Within her is the power to create, nurture and transform. – Diane Mariechild
I figure, if a girl wants to be a legend, she should go ahead and be one.
Inspirational Female Quotes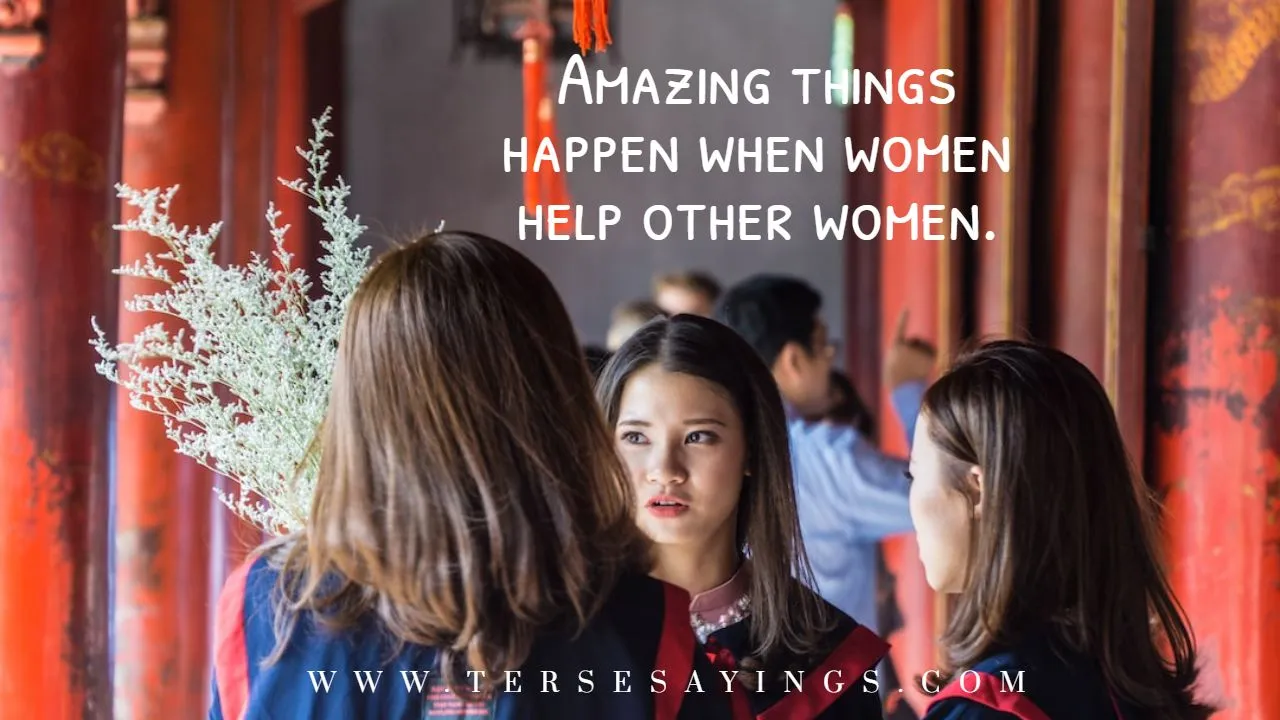 Amazing things happen when women help other women. – Kasia Gospoś
Women who seek to be equal with men lack ambition. – Marilyn Monroe
You don't have to play masculine to be a strong woman.
Women are never stronger than when they arm themselves with their weaknesses.
The king may rule the kingdom, but it's the queen who moves the board.
The best protection any woman can have… is courage.
One is not born, but rather becomes, a woman.
Also Read: 60+ Short Warrior Woman Quotes to Motivate You
We still think of a powerful man as a born leader and a powerful woman as an anomaly. — Margaret Atwood
If you overthink things, the moment will pass you by. — Maya Moore
Find the smartest people you can and surround yourself with them. — Marissa Meyer
I just want women to always feel in control. Because we're capable, we're so capable. — Nicki Minaj
If you don't like being a doormat, then get off the floor.
Being a strong woman is very important to me. But doing it all on my own is not.
Aman's got to do what a man's got to do. A woman must do what he can't.
Women are like teabags. We don't know our true strength until we are in hot water. – Eleanor Roosevelt
A really strong woman accepts the war she went through and is ennobled by her scars. – Carly Simon
Valuable woman Quotes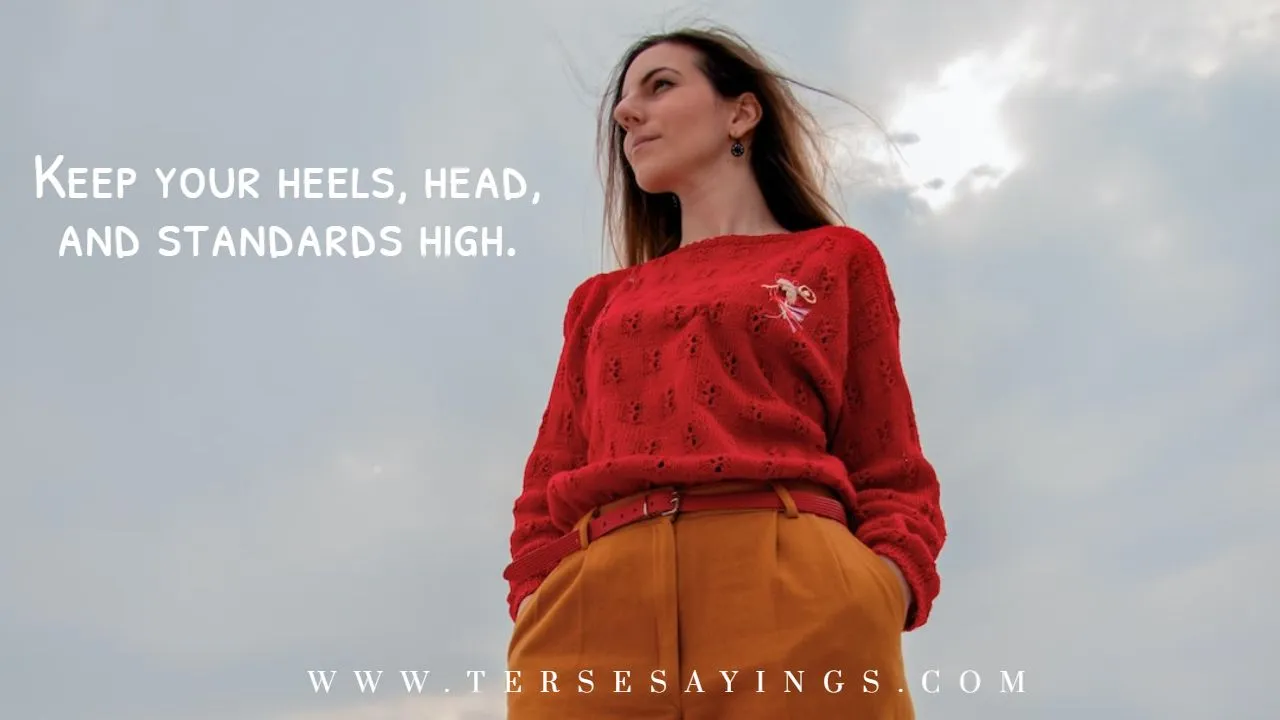 Keep your heels, head, and standards high. – Coco Chanel
My best successes came on the heels of failures. — Barbara Corcoran
The question isn't who's going to let me; it's who is going to stop me. — Ayn Rand
I don't believe in putting on airs. I call it as I see it.
Women who set low values for themselves make life hard for all women. – Nellie L McClung
Also Check: 60+ Motivational Prayer Warrior Woman Quotes
Life is either a daring adventure or nothing. — Helen Keller
Perseverance is failing 19 times and succeeding on the 20th. — Julie Andrews
There's nothing wrong with a woman being comfortable and confident. — Selena Gomez
A woman is a full circle. Within her is the power to create, nurture and transform. – Diane Mariechild
When a woman rises up in glory, her energy is magnetic and her sense of possibility contagious. – Marianne Williamson
I do believe that older women have tremendous value to their families, their community, their country, and the world. – Sally Field
A woman of value does not rely on others to recognize her own value. She adds value, no matter what. ― Gift Gugu Mona
A woman is like a tea bag; you never know how strong it is until it's in hot water. — Eleanor Roosevelt
Life is very interesting… in the end, some of your greatest pains, become your greatest strengths. — Drew Barrymore
Warrior Princess Quotes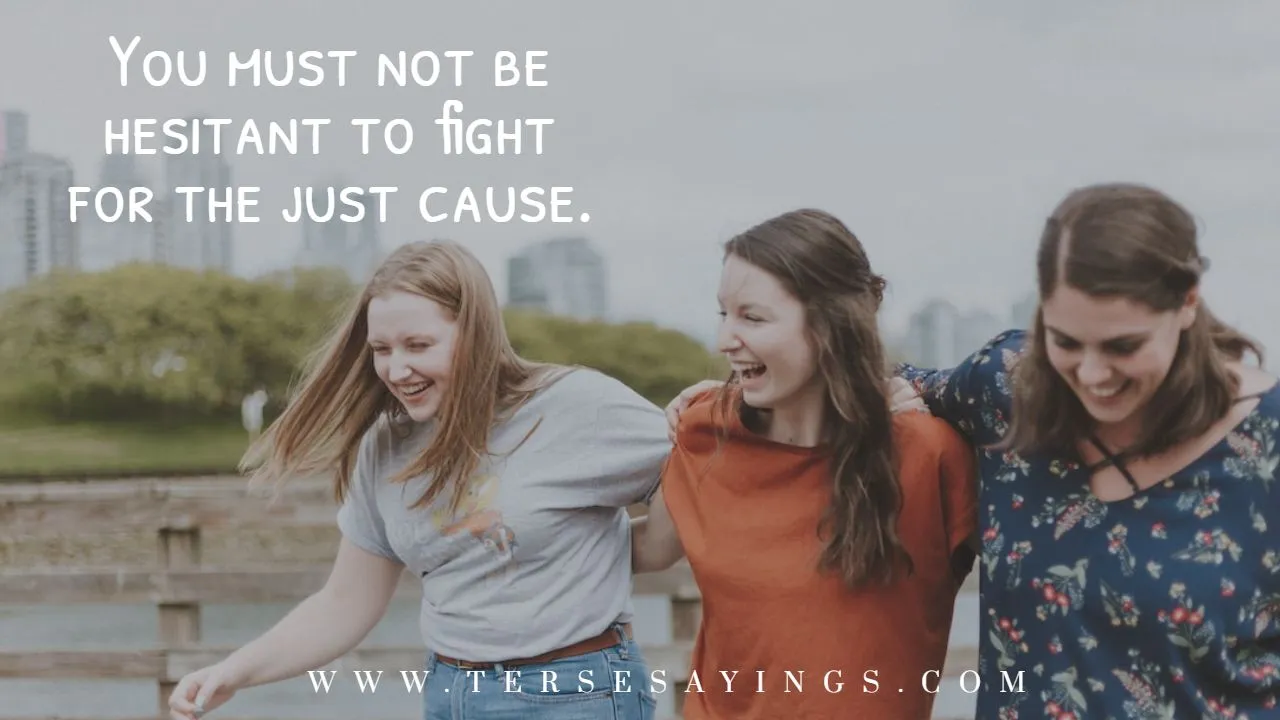 You must not be hesitant to fight for the just cause.
Believe in yourself and you will be unstoppable.
A strong person is one who is quiet and sheds tears for a moment, and then picks up her sword and fights again
Sometimes the bad things that happen in our lives put us directly on the path to the best things that will ever happen to us.
It's hard, the way of love. It may not be right for you. But if you choose to follow it, you must do it with all your heart.
Don't be sorry, just improve.
I'm just a girl in search of a really good sword.
Out of suffering have emerged the strongest souls.
Read More: Most Popular 50+ Warrior Woman Quotes Images
Cleopatra stood at one of the most dangerous intersections in history; that of women and power.
All battles are first won or lost, in the mind.
No matter how she shook with dread in private, she would never show fear before her questioners or her guards.
If Joan of Arc could turn the tide of an entire war before her eighteenth birthday, you can get out of bed.
No one will forget the Iceni or their red-haired queen.
Strong women do not need a man, she either wants him or she doesn't.
Tomoe Gozen was among the rarest of historical figures, a woman samurai.
She had been born knowing that boldness erased fear, while cowardice invited it and earned her only more ill-treatment.
Hers is a timeless life weaving through other longer lives like a flash of lightning in a clouded evening sky.
Inspirational Warrior Quotes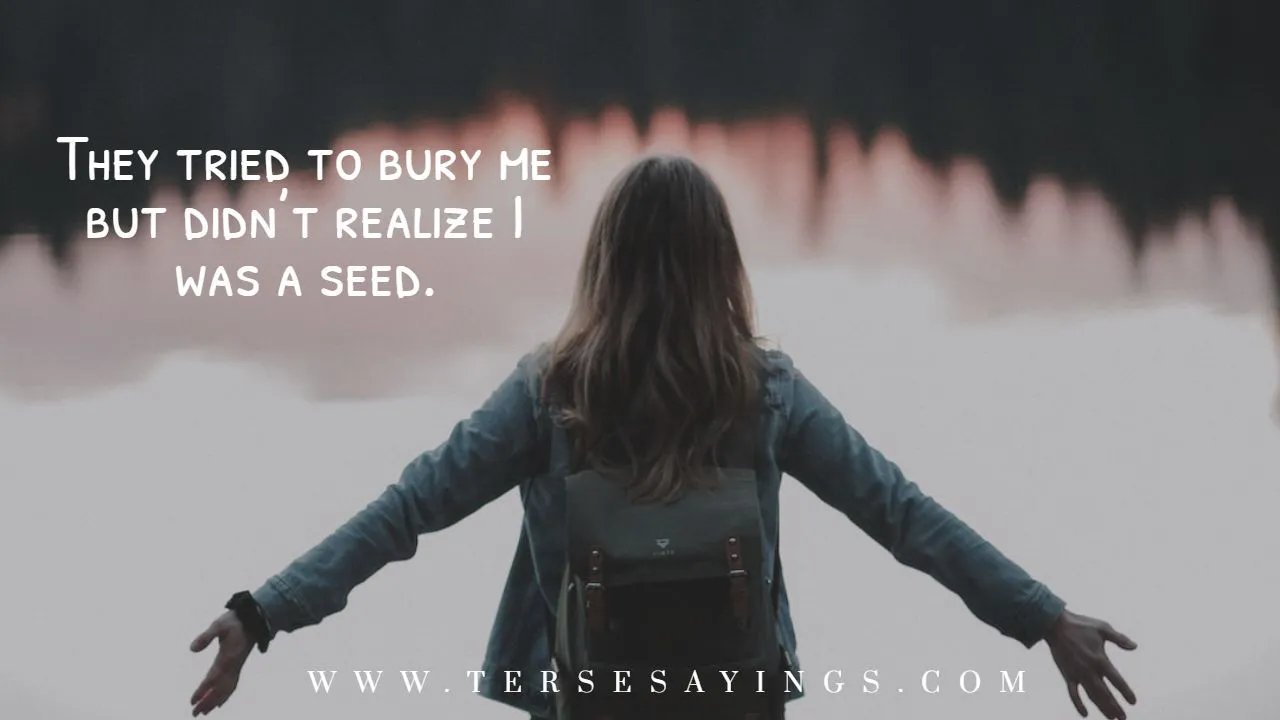 They tried to bury me but didn't realize I was a seed.
The strongest people make time to help others even if they're struggling with their own personal demons.
You're a warrior. Warriors don't give up and they don't back down. Pick up your sword, your shield, and fight.
A strong person is not one who doesn't cry. A strong person is one who is quiet and sheds tears for a moment, & then picks up the sword and fights again.
Take a deep breath and remember who the fuck you are!
Warriors confront the evil that most people refuse to acknowledge.
Fear is a reaction. Courage is a decision.
Don't waste your time looking back, you're not going that way.
The move is silence only speak when it's time to say checkmate.
You can't stop someone with anything to lose and no fear of failing.

Don't forget to read: 60+ Valuable Women Quotes to Strengthen and Empower Women
I have been fighting since I was a child. I am not a survivor; I am a warrior.
Leaders don't force people to follow. They invite them on a journey.
The true warrior isn't immune to fear. She fights in spite of it.
Put on the full armor of God, so that you may be able to stand against the schemes of the devil.
If you want to be strong, learn to fight alone.
I love hearing educated people speak and just shut everyone up. Knowledge is always the loudest voice. — Zendaya
You have to have confidence in your ability, and then be tough enough to follow through. – Rosalynn Carter

Also read: Best 82 + Braveheart Quote From the film The Epic Warrior